Thanks to technology, personal security and privacy isn't reserved only for those tech-savvy, uber-rich folk. It's not only accessible, it's also very cheap and usually fits in the palm of your hand! Take a look at my favorite personal security devices that I use and recommend.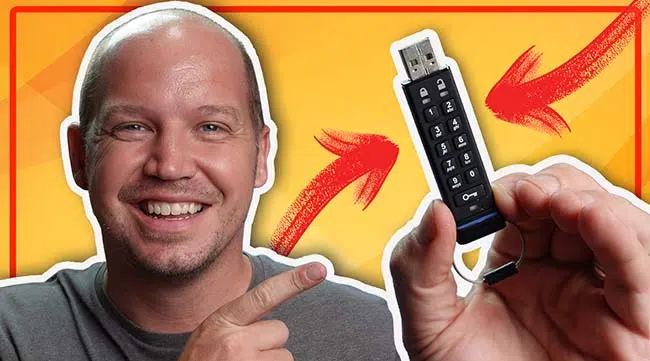 I'm that guy that really likes gadgets, I admit it.
I love trying new things and discovering practical tools and services that few people know about.
I'm also that guy who is paranoid about my security and privacy.
So when you combine those two together, you get a person who loves to find cool new gadgets and tools that help to improve my privacy and security – both online and offline!
Let me open up my backpack and show you six critical security tools that have become my favorite (and most of them are super-cheap or free!).
And if you think there's something missing on this list, let me know about it! I'm always looking for cool new things to try out 🙂
Note: Some of the links in this article may be affiliate links, which means that at no extra cost to you, I may be compensated if you choose to use one of the services listed. I only recommend what I personally have used, and I appreciate your support!
Webcam Covers (desktop & mobile devices)
If you remember back in 2016, there was quite a bit of news about a photo published by Mark Zuckerberg, founder of Facebook. In the photo, Mark's computer can be seen with tape over both the camera and microphone.
He's not being paranoid. It's a legit concern.
You can definitely use tape if you like (it's cheap!), but there are other alternatives, such as these universal webcam covers that I use on my phone, tablet and laptop: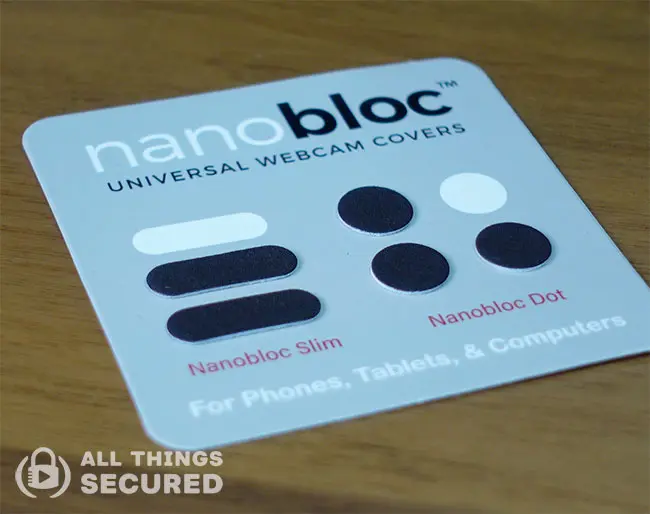 Of course, I also have a Logitech webcam for my work computer that sits over my monitor, and I've purchased a separate Logitech webcam cover for this as well: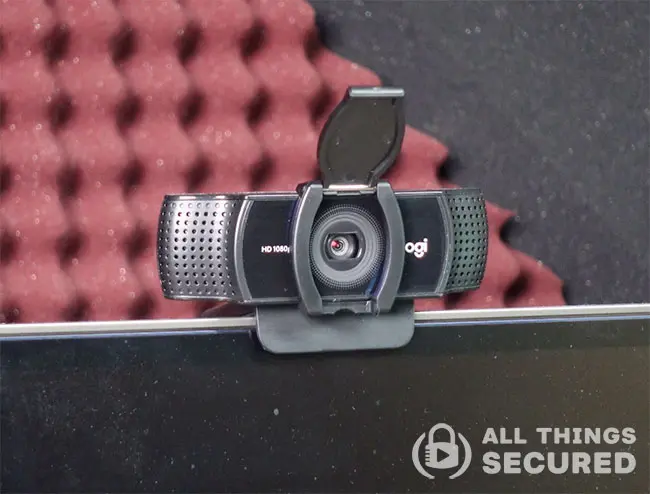 With the latest Apple products (iPhones, MacBooks, iPads), there is a light telling you whether or not the camera/microphone is being used, but this is on a software level.
I prefer the control provided by these kinds of webcam covers. And thankfully, they're only a few bucks!
Recommended Webcam Covers
(that fit pretty much any device)
USB Data Blockers (prevent "juice jacking")
The amazing thing about the plugs that come with our mobile devices is that they're used not only for charging the device, but also for data transfer.
That also presents a bit of a risk.
Let's say you're at a coffee shop or at the airport and they offer you a USB plug for charging. Sure, it will charge your device, but you also may not realize that you could be compromising your security and privacy.
It's an attack called "juice jacking", and the best way to prevent it is a little device known as a USB data blocker. It looks like this: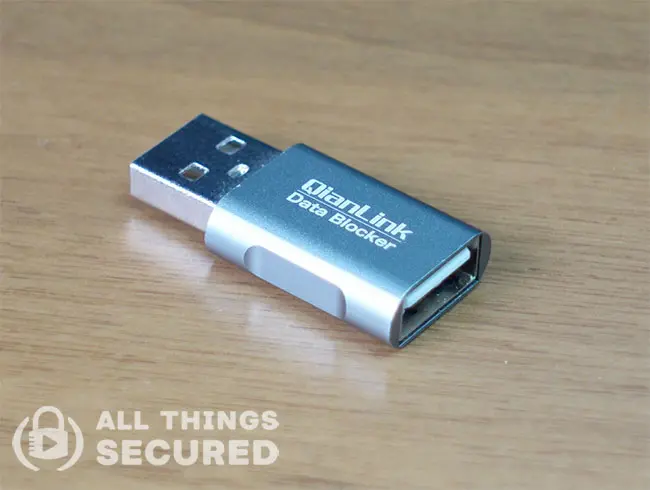 A USB data blocker does one thing, but it does it very well: it turns any connection to your device into a charge-only connection. No data transfer whatsoever.
It's cheap. It's useful. And I keep one in my backpack whenever I'm out and about.
Recommended USB Data Blocker
(usually comes in packs of 2-3)
Multi-Purpose 2FA Keys (Yubikey 5Ci)
If you've been following me here on All Things Secured for any amount of time, you know how much I love 2-factor authentication! Strong passwords are no longer enough…the least you can do is 2FA.
The problem (at least for me), is that most security keys sold on the market are USB. This makes it hard when I need to plug into my iPhone or into my computer that only has USB-C input for verification.
And that's where something like the Yubikey 5Ci comes in very handy: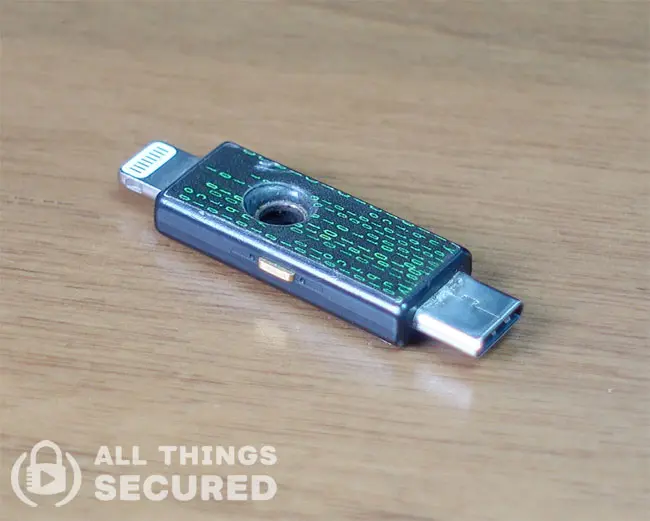 As you can see in the photo above, it has plugs for both Apple iPhones and USB-C…and it fits on my keychain!
This little device is always with me wherever I go, and it's worth the price for that extra security in my opinion.
Check Out the Yubikey 5Ci
(they have non-iPhone keys as well)
I recognize that not everybody uses Apple devices, and there are a number of different 2FA key options, so you can check here to compare the Security Key vs Yubikey 5 NFC vs Yubikey Bio.
Secure USB Storage Device (super cool!!)
Here's a special device that you don't see too often: it's a hardware-secured USB storage device.
There are so many cool features to this thing that I won't go into here, but the important things to note are that it requires a 7-16 digit pin to be input on the device before it can be accessed via USB. It's super-secure!
The one I use and love is the Aegis Secure Key that you see below: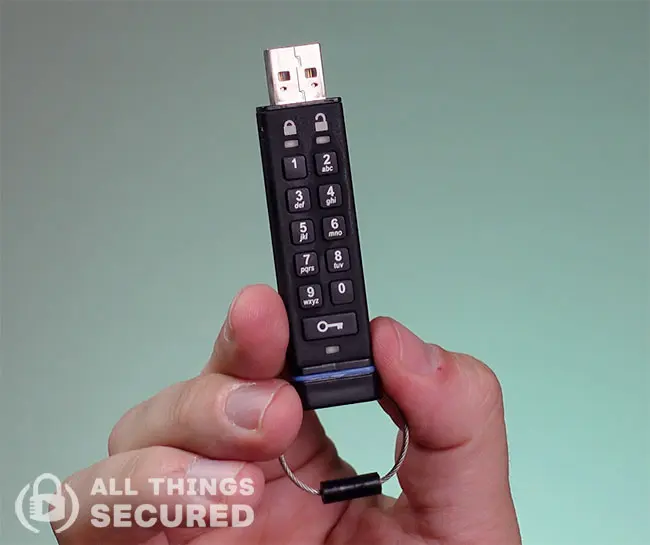 I keep what I like to call my "Death File" on here, that has everything my wife would need in case I were to suddenly pass away. And if somebody else gets a hold of it and tries to crack the passcode, after 10 tries it automatically self-deletes!
Recommended USB Security Key
Various storage sizes available
Virtual Credit Cards (privatize your finances!)
One of the newer tools that I've been using and testing lately is also one of my favorites: virtual credit cards.
The fact is that we trust our financial information with too many people and although banks usually assume the risk, it's entirely preventable.
I've enjoyed a service from Klutch Cards that allows me to create merchant-specific cards that can have a monthly limit and can be easily cancelled as well as one time use credit cards that act like burner cards.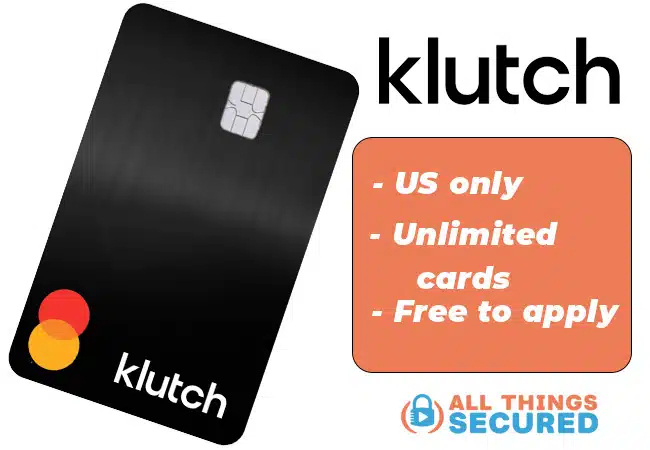 A virtual credit card gives you so much more control over your finances, including the name and billing information! (in case you want to purchase something without having your name attached to it).
Klutch is a US-only option, but you can also check out Revolut for those who are outside the United States. In either case, it's free to apply and use one of these amazing alternatives to Privacy.com.
Start Creating Virtual Credit Cards
Use referral code "SECURED23" to get $20 credit!*
Crypto Cold Storage Security Devices
Finally, for those of you who have been diving into cryptocurrency over the past few years, you've probably heard about what is known as "cold storage" devices.
This is something that I'm testing a lot and will probably write about more later, but for now, I'm enjoying two cold storage wallets that have a good reputation. The first is the Ledger Nano S, pictured below…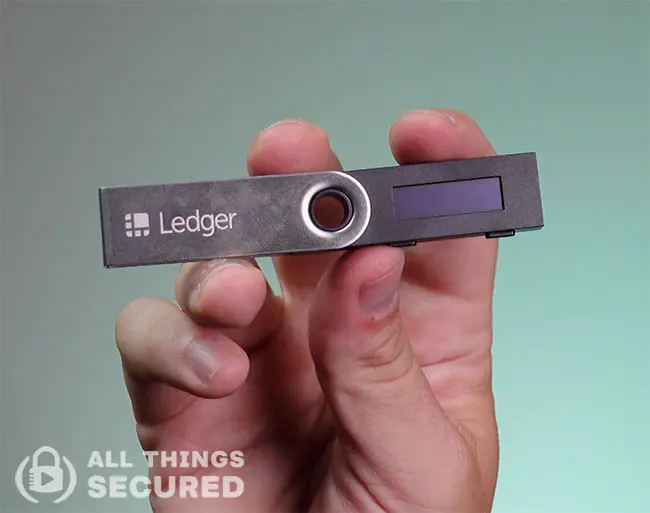 …and there's another popular one known as the Trezor One, which you can see here: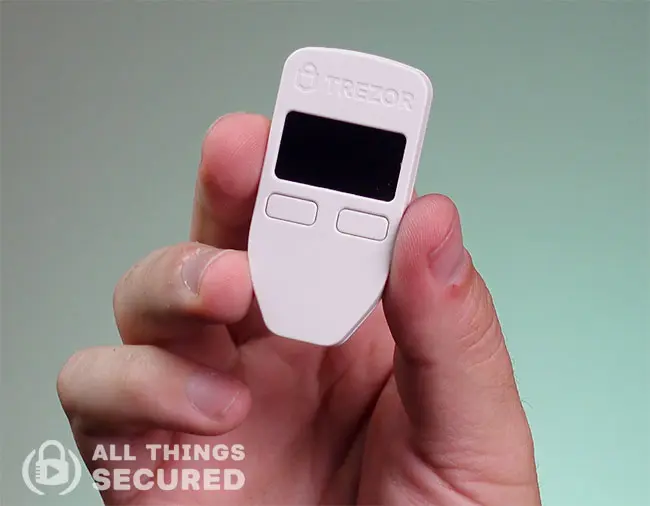 I'm not going to dive into the specifics of cold storage here, but even though crypto exchanges have become significantly better than they were back in the days of Mt Gox, there's something to be said about storing your long-term crypto on a device that you put in a safe.
Whatever you do, make sure you know the basics of cryptocurrency security before you start investing here.
Protect Your Crypto Investments
with a cold storage wallet
Final Thoughts on Personal Security Devices
As with any security device – and I preach this over and over here on All Things Secured…
No one device or service can keep you 100% secure or private. Period.
Nothing I'm mention here will ever take the place of being well-informed and smart about the decisions you make in regards to your privacy and security.
Nowadays, scammers are getting much more cunning, using human psychology against us. There are ways to protect yourself against these scams, but you have to be vigilant.
Be sure to subscribe to the All Things Secured YouTube channel!