Stop trying to find a low-quality re-stream online. There are two easy ways to ensure you get an amazing HD stream of the big game that I'll show you here. This is how to stream the Super Bowl from anywhere in the world!
Be sure to subscribe to the All Things Secured YouTube channel!
I remember the days of searching Reddit for anybody who was re-streaming the sports I wanted to watch.
It.
Was.
Painful.
It was also FULL of ads and, in some cases, viruses and malware.
Thankfully, we've come a long way and there are now much better ways to get a high-definition live stream of the Super Bowl. I'm going to describe the two easiest ways to do this:
Click above to jump to the specific explanation of each method, or continue to scroll. Let's dive in!
Note: Some of the links in this article may be affiliate links, which means that at no extra cost to you, I may be compensated if you choose to use one of the services listed. I only recommend what I personally have used, and I appreciate your support!
NFL GamePass for Super Bowl LV
As the NFC and AFC champions square off at SoFi stadium in Los Angeles this year, one of the best ways to get a live, high-quality online stream of the game is directly via the NFL.
The NFL GamePass is usually a few hundred dollars for the entire season (which was worth it for me), but if you only want to watch the big game, you can pay a much smaller fee (as in $0.99 that you see below!) for the ability to live-stream this one game.
When you sign up on NFL GamePass, you not only get Super Bowl LV live and on-demand for 31 days, you also get:
Replays of all the post season games & highlights for this year
NFL Network streaming
NFL Originals and Programs
Keep in mind that they test different pricing schemes based on location and promotional period, so I've seen this single Super Bowl package priced anywhere between $0.99 and $14.99.
Either way, it's not a bad deal, especially if you're going to watch the game with friends and split the cost. You'll be guaranteed a good live stream as long as you have fast enough internet.
*Note: This NFL GamePass Super Bowl package is intended for the international audience only and is not available for users outside the United States.
VPN + Local Online Broadcast Method
There is another great method to stream the Super Bowl online that has worked for many years for me and has a number of added side benefits as well.
You can always watch the big game live on CBSSports.com, but there are also a number of online streaming platforms that stream the SuperBowl including YouTube TV, Hulu Plus live TV, fuboTV and more.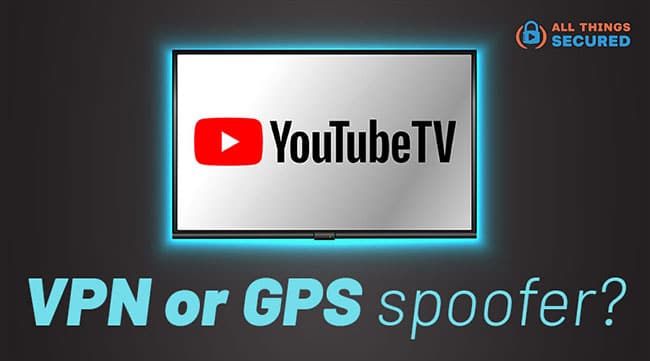 The problem is that these services are difficult to access internationally. They read your location based on GPS data or your IP Address.
So how can you stream these local TV broadcasts of the Super Bowl while outside the US?
I'm glad you asked. Here's the simple process (and I'll go into some additional troubleshooting below as well).
How to Setup VPN + Local Broadcast Streaming
Time needed: 10 minutes.
To change your IP address, you're going to need to use a simple piece of software known as a VPN.
Download and Install a VPN Software on Your Device

I use ExpressVPN for streaming, but almost any quality service will work. Whether you plan to stream on your desktop, mobile device or even your Smart TV, you'll want to download the necessary app after you've subscribed to the service. You can try using a free VPN, but these often don't work with geoblocked content and don't have fast enough speeds.

Connect to a VPN Server in the United States

Open up the virtual private network and find a server in one of the major markets in the United States (i.e. Los Angeles, Chicago, Dallas, Atlanta, etc.). Local broadcasts of the Super Bowl often are only made available in the major markets.

Connect to a Local Online TV Broadcast Service

As mentioned above, you can choose a number of services that offer free trials such as YouTube TV, UStvGo.tv, Hulu Plus Live TV, and fuboTV among others streaming the Super Bowl this year.

Sit back and Enjoy the Super Bowl!

While you might need to troubleshoot the connection a bit, eventually you should be able to start the stream and enjoy the Super Bowl as if you were back in the United States!
Again, a VPN, or "virtual private network", is an important part of this process since it tricks the online services into thinking that you're located in the United States when you are not.
Sometimes this doesn't work, though, because the service uses your device's GPS location to determine viewing eligibility. If this is the case for you, I recommend you read through these options to change your device GPS location data.
Thankfully, there are other good reasons to justify the cost of purchasing a subscription.
Benefits of a VPN Beyond the Super Bowl
In addition to streaming the Super Bowl this week, an annual subscription to a VPN service can benefit you in a number of different ways.
For example, most expats living overseas use this kind of software to:
Stream Online Shows: Some services such as Netflix offer different content based on your geographic location, while other services such as Hulu, Disney+ and Pandora block your access altogether. A VPN grants you access to all of these services.
Unblock Censored Content: If you live in a country like China where quite a few websites are blocked, a VPN is an indispensable tool that allows you to dig through the censorship to access the social media and news you want.
Extra Encryption & Security: Although a VPN is not the end-all security tool, it does add an extra layer of encryption both for your data and your DNS requests. Even if you don't know what this means, you can still benefit from it.
Troubleshooting a Streaming Connection on a VPN
Unfortunately, there are always hiccups when it comes to trying to setup a stream of something like the Super Bowl online.
Don't get frustrated!
There are a couple things you should do before you give up hope:
Change Connection Protocols: I've found that sometimes one type of protocol (such as the new WireGuard) doesn't work as well as another protocol when it comes to unblocking georestricted content. Try changing the protocol and connecting again.
Working Through GPS Problems: In many cases these websites are advanced enough to read your GPS location instead of your IP address. Locast is one of those. For me, I was never able to stream Locast on a device that had GPS capabilities (i.e. my phone or computer) but I had no problem when I downloaded it on a device like my Amazon Fire TV that doesn't come equipped with GPS. You also have the option of faking the GPS data on your phone to trick a website like Locast.
Try Different Server Locations: Some streaming services have a list of known VPN IP addresses and will block those servers from streaming any content like the Super Bowl. However, quality VPNs will rotate their IP addresses constantly, so you just need to connect to a new server and try again.
If you're in the market for a good VPN, I highly recommend ExpressVPN as an option that I use while living in Asia.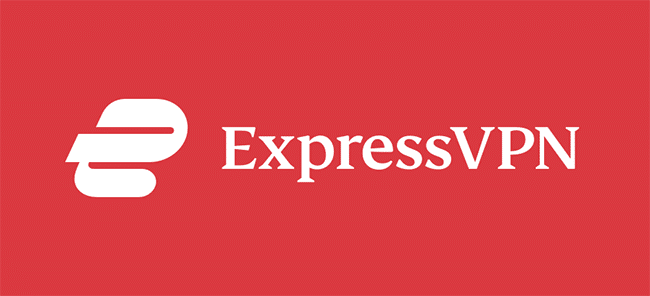 Best of luck watching this year's Super Bowl!