If you're a company that is focused on security online or identity protection, All Things Secured is a growing brand that serves hundreds of thousands of consumers each month. This includes platforms like:
This Website: AllThingsSecured.com receives over 50,000 visitors every month.
YouTube: The AllThingsSecured YouTube channel has over 110,000 subscribers, over 8 million views and videos published every week.
Email: A growing list of email subscribers who trust the All Things Secured brand.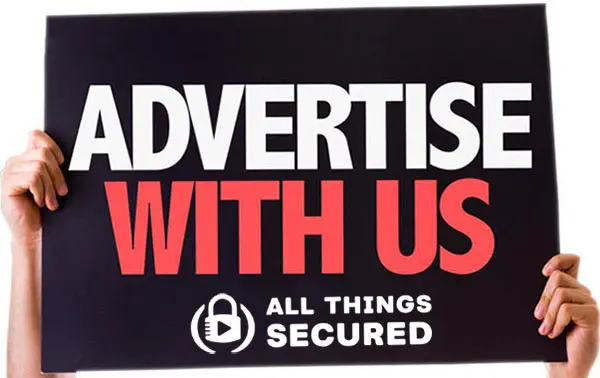 Advertising Opportunities with All Things Secured
We offer a number of different advertising opportunities on All Things Secured that include:
Sponsored Videos: Are you an online security company that wants to get exposure for your service? We will work with you to create a marketing strategy that will do more than just mention your brand. We strive to integrate it into the video and provide the best ROI possible. Case studies available on request.
Banner Advertising: If you would like to promote your product or service in front of an audience that is interested in online security, we can provide multiple banner ad options and email campaigns to suit your needs.
Product Reviews: Do you have a physical product related to personal data security that you would like to promote to the All Things Secured audience? We can negotiate a marketing campaign to promote you!
Whichever way you decide to go, please use the contact form below to get further details.