The best time to start securing your online activity and online identity was yesterday. According to the US Department of Justice, 17.6 million people experience some sort of identity theft each year at an average loss of $1,343 per person. Spending a few dollars to secure yourself sounds like a bargain, and these are my recommended online security resources.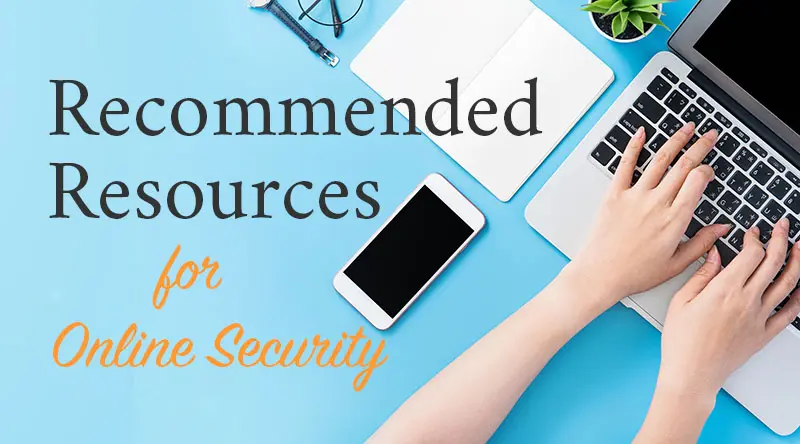 Below, I'm going to list out my recommendations based on the type of security service you might need (and if you're not sure, you can always start here with online security).
Not every program or service here is necessary for every person, so I'm also going to include a quick sentence explaining the target audience. In other words, who would benefit the most from taking advantage of this security service?
I use or have used each of the services listed on this recommended online security resources page. Because I have a relationship with many of the companies here, I also receive a commission if you decide to use the service by clicking my links. Thank you for your support!
You can jump to the specific category of services using the links below:
If you have any questions, feedback or recommended additions to this list, I would love to hear from you!
Note: Some of the links in this article may be affiliate links, which means that at no extra cost to you, I may be compensated if you choose to use one of the services listed. I only recommend what I personally have used, and I appreciate your support!
Recommended Secure Internet Browser
Average Cost: Free
Protects You From: Online tracking (Facebook, Google, etc.), giving away too much private information;
Who Needs It: Pretty much everybody who surfs the internet;
If you're using Google Chrome, there are plenty of good reasons to make a switch to a more secure internet browser. If you're still using Internet Explorer…you need to stop immediately and use one of the recommended options below!
Brave Browser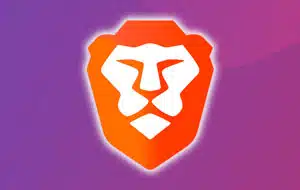 Brave browser offers the best out-of-the-box privacy of any other internet browser available. It's easy to migrate all of your bookmarks and settings from other browsers, which is one reason why it's my recommended browser.
FireFox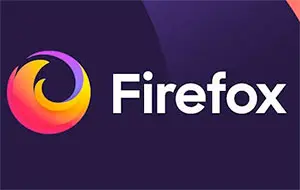 Firefox is another excellent internet browser. It's great from both a privacy and security standpoint and offers a high level of customization (although that also means you need to work to customize it).
---
Recommended Privacy Services
Average Cost: Free – $100+/year
Protects You From: Your personal information (phone, email, credit card, address, etc.) from floating around the internet.
Who Needs It: Anybody who has shopped online;
For those who take their privacy seriously, it's worth the effort to not only hide your actual credit card number using a virtual credit card, it's also recommended that you take steps to remove all of the personal data that's already available for people to find and purchase online.
DeleteMe (Data Removal)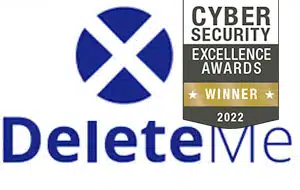 It's scary how much of our personal information is already floating around online – just Google your own name and city to find out! You can read our full DeleteMe review to understand how they find and remove your data, or you can get 20% off using the code "ATS" at checkout.
Ironvest (Identity Protection App)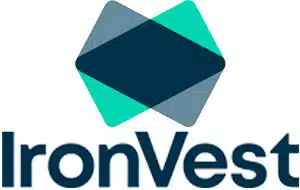 From a password manager to masked emails, 2FA secured with biometrics to virtual cards, IronVest is an all-in-one identity protection app that allows you to keep your private information private. They even offer a way to mask your phone number so you don't have to give it out to anyone who asks.
---
Recommended VPN Services
Average Cost: US$3-$8/mo
Protects You From: Hacking on public WiFi networks, location tracking, geoblocking;
Who Needs It: Those who travel often, use public WiFi often or live overseas;
The world of online security is often confusing and intimidating. That's one of the reasons why there are so many myths surrounding VPNs: what they are and what they do.
However, the truth is that these online security resources are an incredibly useful tool for those who use public WiFi often, which includes travelers and expats.
ProtonVPN (for privacy)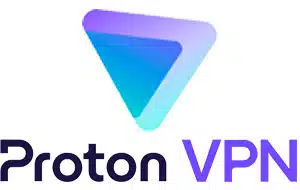 ProtonVPN is recognized as one of the best VPN services for privacy. They're based in Switzerland (strong data privacy laws), they offer Secure Core servers (owned and managed by Proton) and their software/apps are open source. Read the full ProtonVPN review here and try them for free.
NordVPN (for streaming)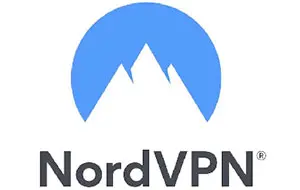 NordVPN is an alternative to ProtonVPN that tends to perform better with streaming and, at least in my opinion, is just as good for securing and encrypting your internet traffic. The Nord suite of services also includes secure document storage and a new password manager.
It's worth noting that there are a number of great VPN services besides just these two. It's a competitive space because it really is one of the most important online security resources.
My general rule of thumb is this: make sure you get a VPN service that offers a 30-day money back guarantee so you can try it risk free to see if you like it. ProtonVPN offers a free version of their software
---
Recommended Password Managers
Average Cost: US$2-5/mo
Protects You From: Weak, repeated and overall bad passwords;
Who Needs It: Anybody who uses online banking, shops online or has more than 50 online logins (which is pretty much everybody);
If you repeat your passwords, write them down on a sheet of paper or even use Chrome to store passwords, you probably need to invest in online security resources known as a password manager. My password manager app not only helps me create strong passwords and store them securely, it also monitors my password health.
1Password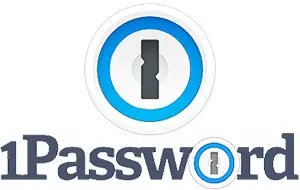 After months of testing, 1Password emerged as my favorite password manager app. It's easy to use, has a great security feature known as "Watchtower" and is built with both businesses and families in mind. Personally, my family enjoys the family plan.
Dashlane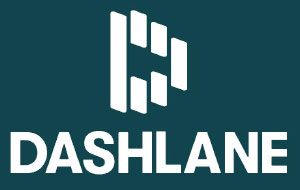 Dashlane is another great password manager app that is equally popular to 1Password. I've already compared Dashlane vs 1Password before, but what you need to know is that Dashlane offers a free version that 1Password doesn't. It also shares passwords better.
Again, there are plenty of excellent password manager apps available, but these two are the best and also the most popular of this online security resources category.
One final note here: I get comments from a number of people asking me a simple but great question: are password managers safe?
The answer is that no security software protects you 100%, but almost all security experts agree that a password manager is a worthy investment. You can also remove the risk by using a double-blind password.
Recommended Secure Email Providers
Average Cost: Free and $6/mo
Protects You From: Unencrypted email messages that can be intercepted and/or hacked;
Who Needs It: Those who need extra security around private email;
Email messaging is notoriously one of the least secure means of communication. And remember, you probably keep some really vital information in your email archive (ID number, passwords, tax returns, etc.).
Below, I'd like to recommend both a paid and a free option for this type of online security resources. If you already use Gmail, though, don't skip over the description: it's really important!
ProtonMail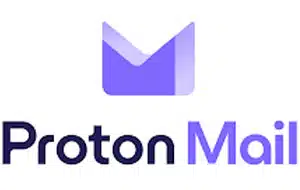 ProtonMail is one of a number of excellent alternatives Gmail, Hotmail, Yahoo and others. The user interface is familiar but the security controls are much higher. Best of all, there's a free version of ProtonMail with a few limitations you can use.
Gmail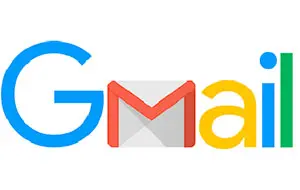 Of all the popular email services out there, Gmail is hands down the best. Of course, it is owned by a for-profit company so…you will be getting ads. If you plan on using Gmail, though, I recommend you secure your account with a good 2FA security key.
Remember that if people get access to your email, they can usually hack into most of your online accounts by doing a password reset. Having a secure email provider can make all the difference in the world.
It's important that you have a strong password and you use 2-factor authentication to access email.
Recommended Privacy Tools (Address & Phone)
Average Cost: $25 (phone) or $15/mo (mail)
Protects You From: Having your real phone number or home address being published everywhere online.
Who Needs It: Those who want additional privacy
Everybody hates spam phone calls. Spam texts. Junk mail. And yet day-in and day-out, we keep giving out our real phone number and home address whenever we're asked.
Did you know that you didn't have to do that? You can purchase a second phone line easily and have a virtual address that works for just about anything except government correspondence. It's true!
Traveling Mailbox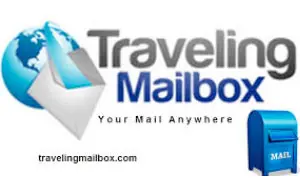 Traveling Mailbox gives you a private address to receive any kind of mail you want. New mail is scanned and can be checked from your computer or mobile device, where you can have it opened/scanned, forwarded or shredded. It's a perfect way to hide your home address.
It's up to you to make sure that your important data is private, and these two services are one way I personally do that. You can read more about how a virtual mailbox works in this review of Traveling Mailbox.
Recommended Online Security Monitoring
Average Cost: US$8-$25/mo
Protects You From: Identity theft, both in a preventative and recovery manner;
Who Needs It: While identity theft can affect anyone, this service is particularly valuable to high net-worth individuals;
Most people at least know somebody who has been the victim of identity theft. It's a difficult, long and often expensive process to recover from. These identity monitoring services make sure that nobody is using your identity to open new credit cards, user your social security number or in any way damage your credit.
Identity Guard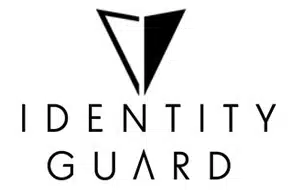 Identity Guard is the service I personally use to monitor and protect the identity and credit for my family. The dashboard is easy to understand and the service just works. It also has a great mobile app and good insurance.
I like to think of these kinds of online security resources as a mixture of both monitoring and insurance. While they're not an insurance company, they do help resolve identity theft incidents so you're not left wondering what to do after you've been hacked.
Recommended Secure Cloud Storage
Average Cost: Free (limits), $10-$100+/mo
Protects You From: Data loss, stolen documentation;
Who Needs It: Small business owners and those who need to store large amounts of data securely;
If your laptop was stolen today, would you be devastated? For many people, the answer to that question is yes. If you're not storing at least a backup of your documents in the "cloud", you're just waiting for a disaster. Both Dropbox and Google Drive are good cloud storage options.
Sync.com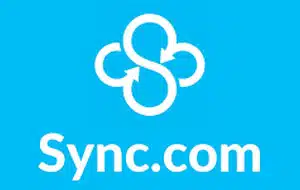 If you're looking to distance yourself from Google Drive toward something that offers end-to-end encryption and excellent team sharing capabilities, Sync is one of the best there is. I prefer this over other popular alternatives like Dropbox and you can get 10% off using this link:
Google Drive (free)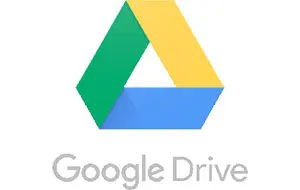 As part of Google's suite of apps, Google Drive has the advantage of integrating seamlessly into your email, calendar and other Google Apps programs. If you have Gmail, you already have free storage available to use. It's not the most privacy-focused option, but if you can't afford others, it's not bad.
It's important to remember that secure storage does not imply absolute security. If you have sensitive documents, make sure you add additional security before you upload them to cloud storage like Dropbox or Google Drive.
Additional Online Security Resources?
Obviously, these are just a few of the resources available for those looking to increase their online security.
And if you're feeling a bit overwhelmed, you might want to start here with your online security. This page will walk you step-by-step through a checklist of things to help you build your secure foundation online.
Finally, if you'd like to offer additional resources for me to consider or have other questions, make sure to contact me here.
I hope this was helpful…stay secure!