Avast is a well-known suite of internet security applications that includes both antivirus software and their Secureline Virtual Private Network (VPN). In this Avast VPN review, we're going to take a closer look at everything you need to know before you consider purchasing the company's VPN software.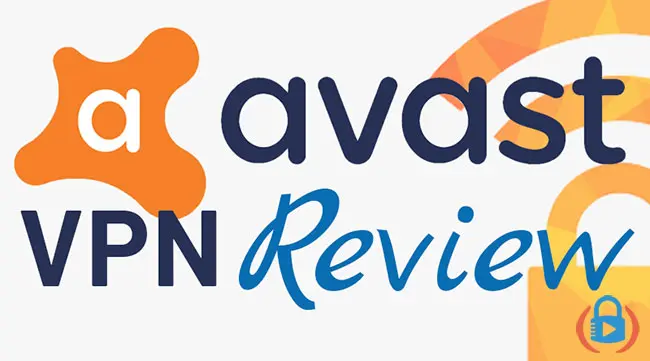 | | |
| --- | --- |
| Review | Avast SecureLine VPN |
| Summary | Avast VPN is one piece of the suite of internet security software apps offered by the company. It offers good value and features that are standard across the industry, but they don't accept crypto payments nor is it the largest network of servers. |
| Author | Josh Summers |
| Rating | 4.2 (out of 5) stars |
---
The Avast SecureLine VPN is a software that encrypts your internet connection to secure any data that you send/receive, whether you're at home or on a public network.
Of course, this is pretty much what every other VPN on the market today does (and there are plenty of VPNs to choose from).
So what makes Avast VPN different? In short, they offer:
A 7-day free trial;
An established security brand;
Multiple secure connection protocols such as OpenVPN and IPSec;
Feel free to continue reading or use the table of content below to jump to a specific section:
In this Avast VPN review, we're going to evaluate how the software performs and whether or not it's worth your money to pay for it.
Note: Some of the links in this Avast VPN review are affiliate links, which means that at no extra cost to you, I may be compensated if you choose to use the services listed below.
Avast VPN Features | How Do They Compare?
To begin this review of Avast VPN, let's take a look at the features they offer as part of their paid subscription. There are a number of essential VPN features I recommend, and Avast thankfully ticks most of those boxes.
Mind you, these are not unique features, so we'll follow this with a side-by-side comparison against another top-rated VPN service.
Avast VPN Features
Multi-Platform (Windows, Mac, Android, iOS);
AES-256 bit encryption;
OpenVPN & IPSec connection protocols;
Servers in 34 countries;
10 simultaneous connections option;
Allows for P2P downloading;
VPN Kill Switch;
DNS leak protection;
Of these listed features, about 95% of them are standard across the VPN industry. There are a few things I'd like to note, though.
First, having servers in 34 countries is quite low compared to the competition, especially considering that most of those countries only have server options in one city.
That said, having 10 simultaneous connections is definitely above the industry average. This means that you can have all of your family devices connected to the Avast VPN at the same time without any problem.
So having listed out these Avast SecureLine VPN features, let's get a better understanding of how they stack up against the competition. In this case, we're going to compare Avast VPN vs ExpressVPN, one of the most popular VPN services on the market today.
Avast VPN vs ExpressVPN: Features Comparison
Below is a direct comparison of Avast VPN vs ExpressVPN feature set.
My hope is that by inserting this comparison within the Avast VPN review, you'll better understand how Avast SecureLine compares to the market.
| | | |
| --- | --- | --- |
| | Avast VPN | ExpressVPN |
| Packages | Package plans on monthly & annual basis | Package plans offered in 1-, 6- month & annual basis. |
| Servers | 34 countries | 94 countries |
| Torrenting | Yes | Yes |
| Unlock Netflix | Yes | Yes |
| Encryption | AES-256 bit | AES-256 bit |
| Simultaneous Connections | Ten (10) | Five (5) |
| Kill switch | Yes | Yes |
| Anonymous Payments | No | Yes |
| Free trial | Yes, 7 days | No |
| Guarantee | 30 days | 30 days |
| | Try Avast VPN | Try ExpressVPN |
As you can see, there are a few minor differences when you compare Avast VPN vs ExpressVPN.
They have different simultaneous connections, different server coverage, different payment options and different freemium models.
Avast SecureLine VPN Pros and Cons
As stated earlier, Avast SecureLine VPN is just one piece of the overall security suite from Avast. For those who already use this security bundle, adding the VPN might be the easiest option.
But for those who are looking for a standalone VPN, Avast might not be your best option. That's not something you expect to hear in an Avast VPN review, but it's reality.
Let's compare some features and limitations of Avast SecureLine VPN.
Pros of the VPN Service

The following are features I'm listing as pros in this Avast VPN review:
7-Day Free Trial: SecureLine offers a free trial for 7 days, which is more than what you'll find with most VPN services. After the 7 days, you will need to start paying for using the VPN, but you're still given a 30-day guarantee.
Kill Switch: A VPN kill switch is a feature that disconnects the internet as soon as your VPN connection drops. This ensures that no data is sent in the unencrypted format to the internet.
Torrenting: Some VPNs block torrenting. Avast VPN thankfully alllows it. Make sure you connect to one of the P2P friendly servers, which include Miami, New York, Seattle, Paris, London, Frankfurt, and Prague.
Security: With OpenVPN and AES-256 bit encryption, Avast VPN offers the best available encryption. OpenVPN is considered a secure VPN protocol and combined with 256-bit encryption, it will secure you from even the most seasoned hackers.
In this part of our Avast VPN review, let's focus our attention to the less appealing aspects of the service.
Cons of the VPN Service

The cons of Avast VPN are few, but they are worth noting.
Servers: With servers in only 34 countries, Avast VPN lags way behind most VPN services. It's a reliable network that covers the globe, but it's not comprehensive.
They Don't Accept Cryptocurrencies: There are many VPN users who want to buy via cryptocurrencies because this offers a higher degree of anonymity. However, Avast doesn't accept crypto payments.
Logging: Avast SecureLine maintains partial logs. It records your connect/disconnect times and the bandwidth used. Most VPNs say they don't log (although they're lying about their logging policy), so while this is considered a con, I'm actually glad they are transparent about their logging policy.
FAQ: Avast SecureLine VPN
Below are some of the most frequently asked questions having to do with Avast SecureLine VPN.
Which platforms are supported by Avast SecureLine VPN?
Avast VPN can run on Windows, Mac, iPhone, and Android (including both Android phones and Android TV).
Does Avast SecureLine work with Netflix?
Avast VPN, as with many VPNs, periodically gets its server IP addresses blocked by Netflix. Avast claims that their service works with most streaming services, and if often does. However, it has had problems connecting in the past.
Is Avast VPN good for torrenting?
Yes, Avast SecureLine has specific P2P friendly servers that will help you upload/download P2P files. They offer torrenting servers in Miami, New York, Seattle, Paris, London, Frankfurt, and Prague.
Is Avast VPN safe?
That's a grey area. Avast keeps some usage logs – but at least they admit to it (other VPNs just hide their logging). While it doesn't really store your IP address or the web pages you open, it does keep timestamps and bandwidth usage.
Installed VPN on my device and it was working fine. When I installed the app on my phone, it didn't work there. Why?
If you bought the license just for your Windows device, it will not work on any other platform. Check the license you bought. If it's for that particular device, it is a single device license and will connect only on that device. If you want to connect to multiple devices, you need to buy the license for 5 devices.
VPN Rating: Is It Worth Buying?
If you are already using Avast products, the Avast SecureLine VPN might be a good choice for you. It will encrypt your data, which means your ISP and the government won't be able to see what you are doing online.
Connecting to Avast VPN is better than no VPN at all.
VPNs keep you protected from hackers and help you connect safely to public Wi-Fi networks. And since it will redirect your traffic through one of its servers, the website you open will not be able to view your real IP address.
However, there are other VPNs in the market that perform the same functions and more. Other VPN services like ExpressVPN (read my ExpressVPN review), NordVPN (read my NordVPN review) and even VyprVPN (read my VyprVPN review) in some ways offer a better value.
Is Avast VPN the right choice for you?
As you can tell in this Avast VPN review, that's up to you based on your own needs (do you need a VPN for torrenting or a VPN for streaming?) Do you just want a VPN for one device?
Overall, Avast VPN is at least worth a 7-day free trial to see if it suits your requirements.
However, since Avast asks you to enter your payment details before you get a free trial, make sure you cancel it on time if you don't want to pay for it.