What is the best password manager in 2023? The almost universal need for better online security means that hundreds of password apps exist, both free and premium. There is no "one size fits all" solution, though, which is why I'd like to share my personal experience using multiple password manager and how you can benefit from what I learned.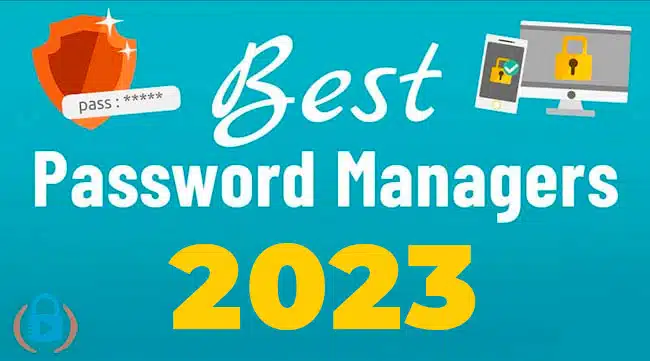 Although the way that a password manager works is pretty much the same no matter which one you use, there are a number of different features to consider when choosing the right one to fit your needs.
This could include, but is not limited to:
Cloud sync security;
Vault key security;
Additional security features;
User-friendly software;
Integration of 2-factor authentication;
…etc., etc., etc.
After years of testing a number of the best password manager apps personally, I'd like to compare the various features they offer. We'll look at which apps fit which needs and answer common questions about the service.
Let's begin with a short video and comparison chart to help you visually understand these differences.
*Please note that some of the links in this article are affiliate links, which means that at no extra charge to you, I may be compensated if you choose to use one of these services. I use and review each piece of software and only recommend those that I personally purchased.
Best Password Manager Apps 2023
Before we really dive into a features comparison between the best password manager apps, I encourage you to take a few minutes to watch this video from the All Things Secured YouTube channel.
Be sure to subscribe to the All Things Secured YouTube channel!
In the above video, I've only introduced three options, but in reality there are plenty more to choose from.
Some are very basic.
Some are free.
Others have "freemium" offerings that give you a free and paid version based on your needs.
Here's what they look like when compared side-to-side:
Recommended
Other Password Manager Options
1Password
BitWarden
Dashlane
KeePassXC

Free Version
Free Version
14 days
✔
✔
✔
Secure Document Storage
Secure Document Storage
✔
✔
Password Generator
Password Generator
✔
✔
✔
✔
Dark Web Monitoring
Web Monitoring
✔
✔
VPN Included
VPN
✔
2-Factor Authentication
2F Authentication
✔
✔
✔
✔
Download
Based on the above chart comparing the best password manager apps, we're going to dive into greater detail on every service.
Each piece of software has been categorized based in the following way to help in your decision-making:
Best Password Manager App for Individuals & Families (1Password)
Best Free Password Manager App (Bitwarden)
Best Password Manager App for Business (Dashlane)
Best Password Manager for Local Database (KeePass)
I've done my best to remain unbiased in these recommendations, relying only on my personal experience with each service.
1Password | Recommended Password App for Families & Individuals
1Password is another popular option and often ranked as one of the best password manager apps available. Personally, this is what I now use, having moved to this from Dashlane.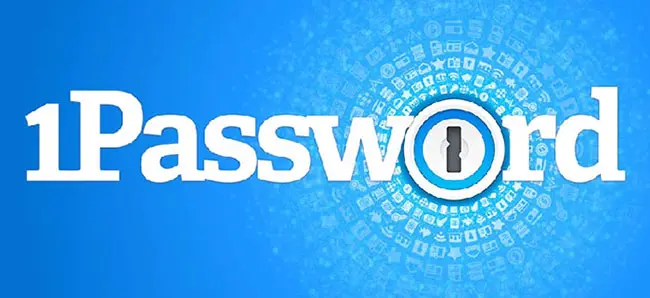 1Password doesn't come with a free version but it does offer a free trial for 14 days.
For consumers, there are two basic plans: Personal and Families.
1Password Personal Plan: The Personal plan stores unlimited passwords and offers 1GB document storage. It also gives you two-factor authentication and 24/7 email support.
1Password Family Plan: The Families plan offers all of the above plus the ability to invite 5 family members for sharing ($1 per additional family member over 5). This gives you the ability to share notes and passwords securely among family members. It's also a nice fail-safe if you need to recover the accounts of members who get locked out.
1Password offers two unique features that I love and haven't found elsewhere. One is called "Travel Mode" and the other is an integration with virtual credit cards.
Activating this travel mode removes any sensitive data from your device while you travel abroad. This is one of the key features that differentiates 1Password vs Dashlane.
You can recover it when you return to your home country. Very useful for those who travel often and fear their device falling into the wrong hands!
The other unique feature is an integration with Privacy.com, which is a virtual credit card service that creates merchant-specific and one-time use cards that can easily be closed or paused.
1Password is an easy choice as the best password manager for families in 2023.
Recommended Password App!
Get a 14 day free trial here:
Read my full review of 1Password here.
BitWarden | Best Free Password Manager App (Limited)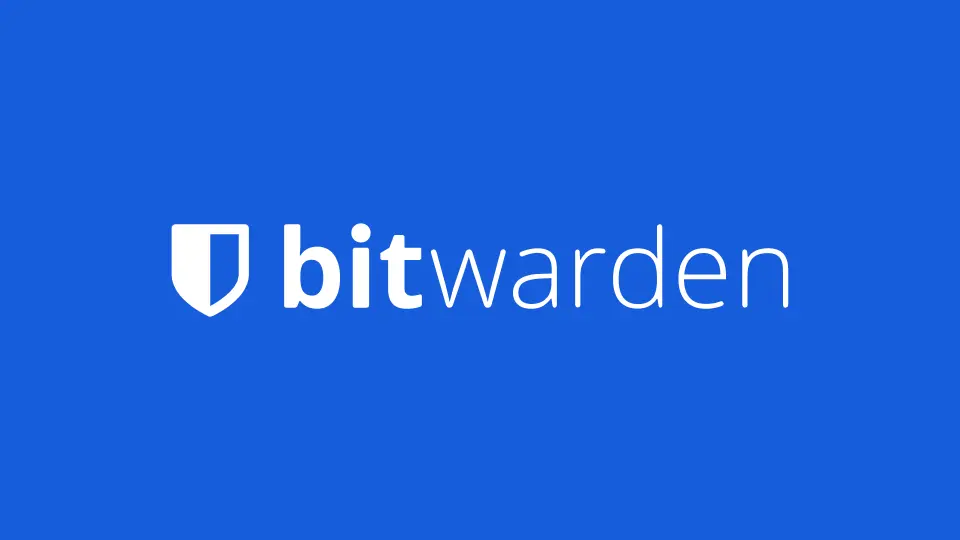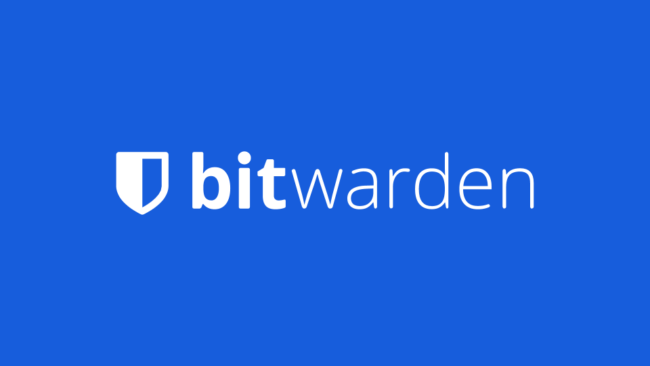 If you're looking for an open-source, (mostly) free password manager app, BitWarden is the way to go.
They offer:
Basic Password Manager Software: It only does one thing (store passwords), but it does it well. Bitwarden offers none of the extra features you'll find in the rest of these recommended options.
Dedicated Software Apps: Bitwarden thankfully does offer a suite of apps for desktop, mobile, browser extensions and even a web-based login.
From a security standpoint, that last one worries me. I don't think it's the best idea to have a public-facing web login, although it's a common practice with these services.
If you're super-paranoid and don't like having your passwords synced across the world wide web, there is an option. Bitwarden allows you to create your own self-hosted sync instead of using their servers, but it's a tedious process.
BitWarden is head-and-shoulders better than the rest of the free options that you'll find on the internet, many of which only work for Windows computers or don't have dedicated mobile apps. It's possible to use the free version without needing to upgrade, but keep in mind that they'll try to up-sell you to their paid version later.
Using Bitwarden as a password manager is just one step towards Online Security. To take six more steps read 7 Absolutely Free Online Security Tools.
Best Free Password Manager
Free to download
Note: Bitwarden does have premium plans for both individuals and business users, but these are paid features that don't quite measure up to what the rest of these services offer.
Dashlane | Best Password Manager for Small Business
Dashlane is a password manager I've used for at least a year that has become my go-to recommendation for business and enterprise clients.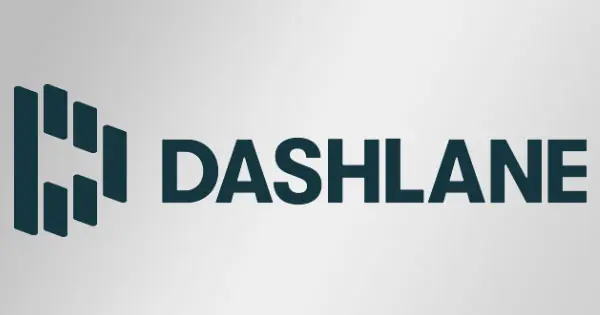 Dashlane offers a limited free version for individuals and a free trial for businesses, so it's easy to test their services before you buy.
The free version for individuals lets you remember 50 passwords and auto fills your personal information when you need to complete an online form.
The premium version remembers unlimited passwords and offers a secure VPN and dark web monitoring. Plus, it can work on any number of devices (which once you start using a password manager app, you'll find this is important).
Here are a few of the things I love about Dashlane as the best password manager for businesses:
Simple User Experience: It's extremely easy to install, setup and use Dashlane. The last thing you want as a business is to deal with a ton of support requests as you onboard new password management software.
Patented Security: Dashlane is the only service with a patented security framework that includes 2-factor authentication built in to the design. Passwords are the key to your business castle, so you need to make sure they are highly protected.
Smart Spaces: Dashboard allows your employees to keep separate spaces (i.e. vaults) for both their personal and corporate use. That way they don't get the two mixed up.
Business Dashboard: You need to have a good overview of what's happening in your company, and the Dashlane business dashboard gives you access to everything you need. It tells you which users have been on boarded, their overall security score and gives you the ability to change permissions and access.
Dashlane features its own Virtual Private Network, or VPN, which is convenient for those who want to not only encrypt their passwords, but also their internet traffic.
Apart from this, Dashlane keeps scanning the web for leaked data. If your personal or business data is found where it shouldn't belong, you will instantly be alerted.
Best App for Businesses
Get a free trial version to test:
You can also read through my in-depth review of Dashlane.
BONUS: KeePassXC Password Manager App
An honorable mention for this list of the best password manager apps is KeePass. This is an open-source project that isn't quick as user-friendly as the others on this list, but is popular among security enthusiasts because of the ability to host your own database.


Hosting your own password vault means that you're not trusting a 3rd-party company to securely store the vault in a properly encrypted manner. There are only a few problems with this:
Not User Friendly: While it's not hard to set up, it definitely requires a little more DIY than the others on this list.
No Mobile App: There is no mobile app for iOS, Android or any platform to use KeePassXC;
There are good reasons why KeePassXC is so loved in the privacy community, but because there is no mobile app, I've decided to keep this as an "honorable mention" for the average consumer.
---
FAQs | Using Password Manager Apps
As with any piece of security software, there are a number of common questions I hear about installing and using password manager apps.
Sometimes the best thing you can do is just download one and try it for yourself. But for those who are interested, here are the most frequently asked questions I get.
Why Use a Password Manager?
We all know that we need secure passwords to protect ourselves online, but it's starting to feel ridiculous.
"Make sure your password contains at least one uppercase letter…
…one lowercase letter…
…one number…
…one special symbol…
…and the entire script of the play Hamlet by Shakespeare."
And also make sure you keep a different password for each account you have. And then change these passwords every week. Also, don't write these passwords down lest someone reads them.
Yeah, seems totally doable.
NOT!
Most of us cannot remember five different passwords, let alone remembering ALL of them and then changing them every week. And if we were to use a password strength checker, chances are it wouldn't look good.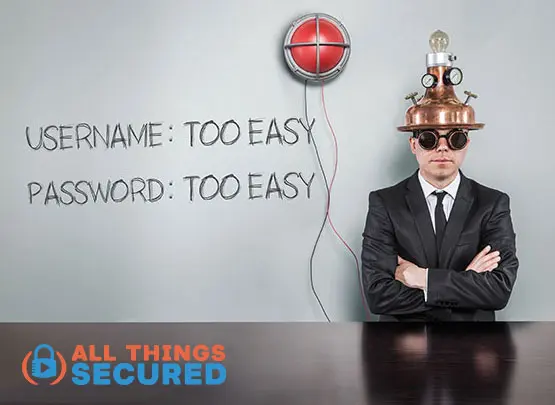 How do people manage to keep up with their password game?!!
This is where a quality password manager app comes in handy.
A password manager is simply an app that remembers passwords for you so you don't have to memorize those overly complicated strings of mixed character texts.
You can read more about how a password manager works here, but it boils down to three primary functions:
Creating Strong Passwords: The best password manager apps give you the ability to generate strong passwords that include every imaginable character. They also allow you to determine how long your ant the password to be and which kind of characters to use.
Storing the Passwords: The foundation of a good password manager software is the vault. This vault, which is locked behind a single master password, is where all your logins are kept. You want to make sure that the security technology that locks this vault is air-tight, since this vault is synced between your different devices via the internet.
Retrieving the Passwords: Having strong passwords isn't any good if you can't easily use them. These softwares allow for easy identity verification and auto-fill so you don't have to spend time finding the password and typing it in yourself.
That's what passwords do. But the next logical question when you're putting all your secure logins in one place is…
Are Password Managers Secure?
What's the wisdom in putting all your security eggs in one password manager basket, right?
With password managers, you only have to remember ONE master password – the password to the vault of the password manager.
But that also means that all your most sensitive online login passwords are stored in one place.
I've already gone into detail about whether password managers are secure and I've even shared my six favorite password manager tips for greater security. I could mention how all of these password manager apps secure your vault with military-grade encryption and only store your file locally on your computer.
OR…
…I'll just tell you to consider using the double blind password strategy when using a password manager app. It's genius and it works.
Are Native Browser Password Managers Good?
When you enter a password on an online form, you might have noticed your browser ask "Do you want to save this password?"
That's the native browser password manager trying to make things easier for you.
Chrome, Firefox, Safari, and Edge – all top browsers – have native password managers built into them.
Why not use those?
The benefit with these browser-based password managers is that they don't need separate installation, you don't have any vault passwords to remember, and they can be a nifty choice as they are better than nothing.
Here's the catch: Since they don't have a vault password, anyone who has access to your device and knows the username and password to your computer can open your browser settings and copy the passwords to various accounts.
That's not to mention the fact that you're putting all your eggs in one basket, as is the case when you're using the native Chrome browser password manager.
They are not very secure and don't have any add-ons that the other password managers provide. They remember your passwords (they don't always generate them) and can auto-fill them on new forms.
Using a native browser password manager is better than nothing, but installing a stand-alone password manager for 2023 is worth the effort.
Final Thoughts | Best Password Managers 2023
There's a lot that can be said about the best password manager apps in 2023, and there's certainly a lot of software that has been left off this list.
As mentioned earlier, my recommendation is that you give 1Password a try (it's free) and if that doesn't fit your style, go with Bitwarden, Dashlane or KeePassXC.
Out of these four, I'm certain you'll find a password manager that works for you.
The alternative is that you can come up with one of the 100 worst passwords and have your online accounts hacked.
It's up to you 🙂