Is ExpressVPN a good and reliable VPN? They brand themselves as the "#1 Trusted Leader in VPN" with high speeds, security, and an easy to use platform with instant setup. In this personal ExpressVPN review, I'd like to put these claims to the test and help you decide whether ExpressVPN is the right VPN for you.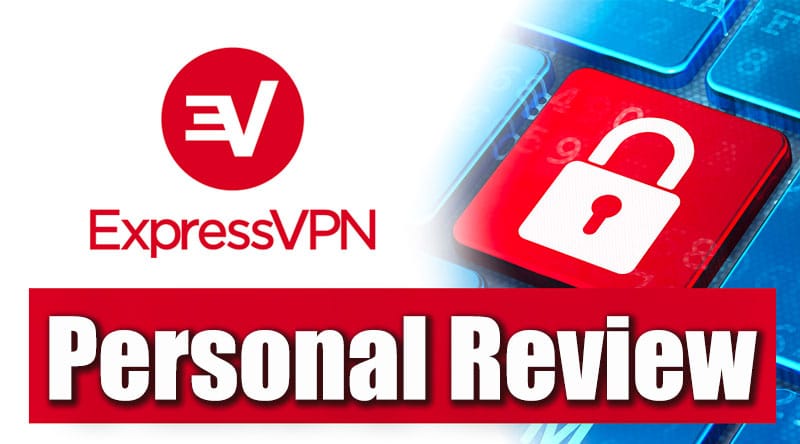 If you've landed on this page, that probably means you've heard of ExpressVPN before and you're looking to purchase a VPN, but you're not sure if ExpressVPN is a good investment.
You probably want to see what you're getting into and read about how ExpressVPN compares to other VPN providers.
As somebody who has used ExpressVPN for over 8 years (as well as more than 20 other VPNs), I not only have experience with ExpressVPN, I also know how their features compare to those of other VPN providers. That's what I hope to share with you here in this ExpressVPN review.
Below you'll find my video review of ExpressVPN as well as answers to the most common questions I receive about ExpressVPN.
Note: Some of the links below are affiliate links, which means that at no extra cost to you, I may receive compensation if you decide to use the services listed. I don't recommend anything I don't personally use and I've even negotiated special deals, such as 3 months of free service with ExpressVPN when you buy a full year.
ExpressVPN Video Review
If you're pressed for time or you're a person who prefers visuals, I recommend you watch my 3-minute video review of ExpressVPN. It covers everything you need to know and shows you the download, installation and software in action!
Get weekly online security tips when you subscribe to AllThingsSecured on YouTube!
Who is ExpressVPN the Company?
In the world of VPN companies, there's a fine line between legitimate privacy and reckless secrecy.
Here's what I mean by that: Most VPNs don't share much about themselves on their about page and it's hard to tell whether they're a legitimate company or a shady hacker working in the basement of his mom's house. How can you know?
ExpressVPN is pretty vague on their about page, but over the years I've come to know the company better and have been pleased with what I've learned. Founded in 2009, ExpressVPN is based in the British Virgin Islands.
This location in the British Virgin Islands gives it a strong competitive advantage. The laws in the area afford more privacy and anonymity than the U.S. or Europe.
Their public mission statement states they believe everyone should be able to go online with privacy, security, and freedom.
What Makes ExpressVPN Good? ExpressVPN Review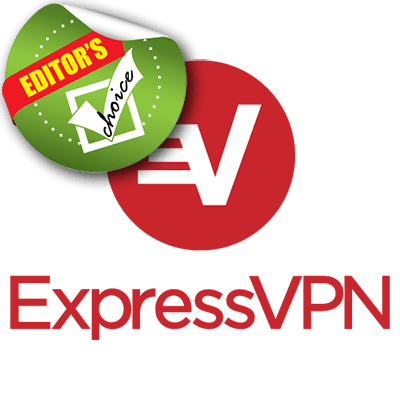 With so much competition, it's honestly difficult to differentiate various VPN services. On the surface, they all look the same (encryption! no logging! we're awesome!).
However, after dealing with a bunch of VPN companies over the past decade, I've come to appreciate the aspects of a VPN service that distinguish ExpressVPN as not just a good VPN, but one that could be considered a best VPN in 2019.
Customer Reception / Feedback – When scanning for comments on Facebook, Twitter, and YouTube, users of Express VPN are overwhelmingly positive about the service. While price shows up as a common pain point, you have to dig really deep to find negative comments on ExpressVPN's product and service.
Customer Service – When choosing a VPN, you should always factor quality of customer service support in your decision. I've had some terrible experiences with other VPN companies and it was painful. Thankfully, the ExpressVPN customer support has been amazing. Available 24/7, you can always use the Live Chat feature on their website to get immediate customer support. From your mobile or tablet, you can reach out for support by email from within the app. ExpressVPN says they will respond within 24 hours, but you are likely to hear back much sooner. I received an answer to my question within 45 minutes of reaching out via email.
Connection Speed – One way ExpressVPN stands out is how it prioritizes speedy service. When using the software on Windows, Mac and Android you can run a speed test, which gives you statistics on speed index, latency, and download speed across their servers. Their website is also transparent in showing which servers are optimal for streaming videos, such as those best for streaming Netflix in China. Furthermore with 1,500+ VPN servers in 145 VPN server locations in 94 countries, you can count on having reliable and fast coverage all over the globe.
Privacy – With ExpressVPN, you can rest easy knowing that your Internet traffic will be hidden from third parties. The software features advanced encryption technology and includes a VPN killswitch. This way your data will always be protected from third parties in the event of a VPN disconnection.
RELATED: These are the 10 most important VPN features you need in any VPN
An additional benefit with ExpressVPN is that they allow P2P downloading through their software (not all VPN services allow this). While ExpressVPN does not stand alone in the industry for this, it is good to know that your Internet traffic and IP address will remain anonymous when downloading P2P content on torrent websites.
Underlying ExpressVPN is a company culture of protecting your privacy. ExpressVPN pledges that it does not and will never log your browsing history, traffic data, and DNS queries. While this can only be taken at face value (VPN companies are notorious for lying about logging), ExpressVPN's website is very open about its views on digital privacy.
Desktop Setup | ExpressVPN Review
Purchasing and downloading ExpressVPN can be done in as little as a couple minutes. From ExpressVPN's homepage click "Get ExpressVPN," which will redirect you to a page where you can select your preferred plan, enter your email address and preferred method of payment.
After payment has been processed your activation code will be displayed within the web browser for you to copy. After copying the activation code download the software and install. Once installed, paste the activation code from the online browser into the ExpressVPN software window.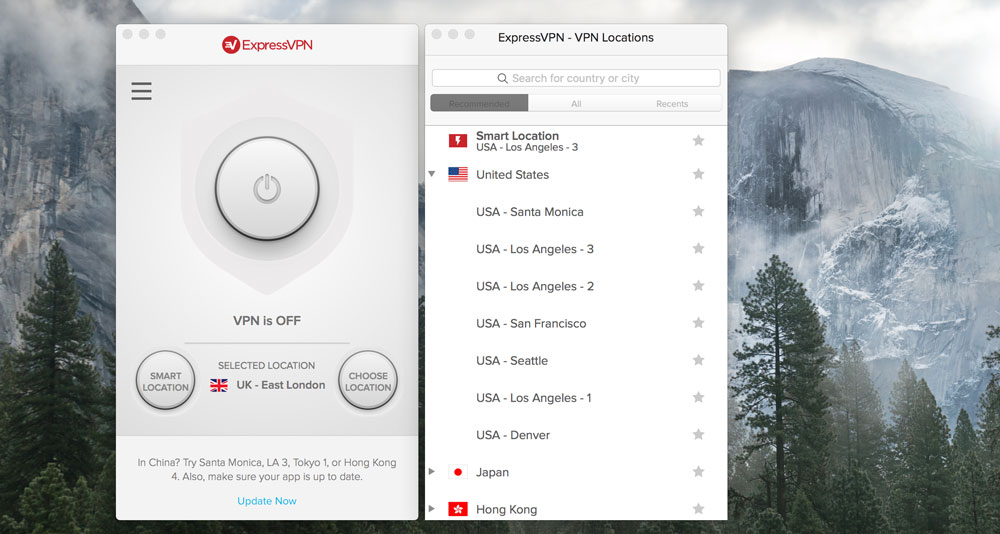 After activating the software you can choose your preferred server to enhance user experience (see photo above). When choosing a server you can select for what is recommended, select by geographic region, or by name of the server.
When selecting the preferences menu, you can choose additional options such as launching ExpressVPN on startup along with changing protocols specific to your preferences (e.g. security over speed).
Mobile Setup | ExpressVPN Review
The ExpressVPN setup on a mobile device, including phones and tablets, is just as easy as a desktop/laptop.
Log-on to your account on ExpressVPN's website and select the type of mobile device you will be using for ExpressVPN. From that page, copy down your password as you will be using this rather than the activation code to launch ExpressVPN on your smartphone.
After starting the ExpressVPN app on your smartphone, select sign-in, enter your email address along with the unique password from your ExpressVPN account page.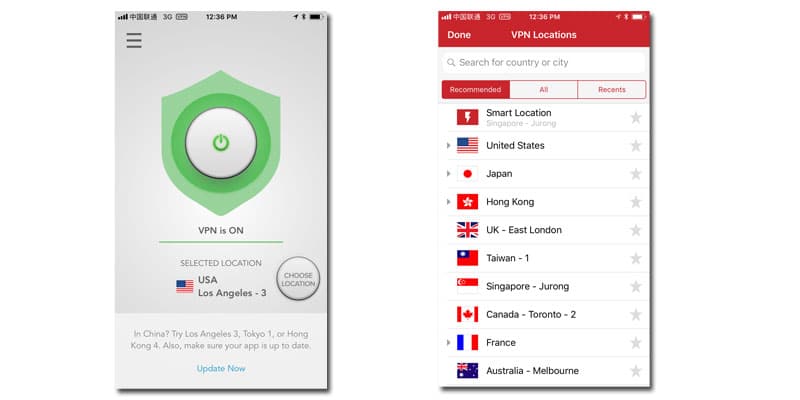 Afterward, follow the set-up prompts and allow ExpressVPN to add VPN configurations. This will allow you to jump across different servers for better service. As a final step, choose whether you would like to share analytics from your phone that ExpressVPN can use to improve their service.
From here you can either skip to using the app or take a tour that walks you through how to use the app and connect to different servers.
Pros & Cons of ExpressVPN
Beyond the regular VPN service that ExpressVPN provides, there are a few other pros and cons for using ExpressVPN that I'd like to share here.
30 Day Money Back Guarantee – Whereas other VPN products tend to advertise 3-7 day free-trials, ExpressVPN requires you to pay up front. However they do stand apart from other products in offering a 30 day money back guarantee. If not satisfied during the 30 day timeframe, you can get a full refund without any questions asked. Other VPNs tend to have a 7-14 day window for requesting a full refund.
Price – Another con is the price you pay for ExpressVPN. For a 12 month subscription you pay $8.32 / month whereas other products you can anticipate paying anywhere from $3 to $7 / month. Therefore plan on paying slightly more than competing products with ExpressVPN. That said, if you use this link for ExpressVPN, you can increase the value you receive with 3 months of free service on any annual plan.
Simultaneous Connections – ExpressVPN allows usage of their software on up to five (5) devices at the same time (although you can install the software on as many devices as you want!). This is on par with what many VPN services offer and a step up from the 3 they used to offer.
5-Minute Setup Process – Purchasing ExpressVPN, installing and activating the software can be done in minutes. It really is one of the best and easiest pieces of VPN software to get up and running.
User Friendly Experience – Both the computer and mobile ExpressVPN app excel in being user friendly. Simply click the big button and you are connected. Unlike other VPNs where you change servers within the settings page, ExpressVPN allows you to connect to servers from the app's homepage.
Other VPN providers require you to download multiple configurations to access different servers on your mobile phone. With ExpressVPN, you only need to download one configuration to access all the different global servers. This saves you plenty of hassle and makes using the app easier.
Conclusion | ExpressVPN Review
As you can tell, I've been a satisfied ExpressVPN customer for the past 8 years. 🙂
It's been a reliable service that has worked well no matter what country I've traveled to and what kind of internet connection I've had (and I've had some bad ones!). During the few times I've had to use customer support, the responses has been quick and helpful.
It's not the cheapest service out there, but ExpressVPN is certainly one of the best.
Do you use ExpressVPN? What do you think of their service? Please share your experience in the comments below!
---