Should I use a free VPN or a paid VPN? Or perhaps a better way to phrase the question: why should I pay for a VPN when there are free options available? It's a common question, and I'd like to spend some time giving you a thorough answer. These differences between a free VPN vs paid VPN so you can help you decide which one would make sense for your situation.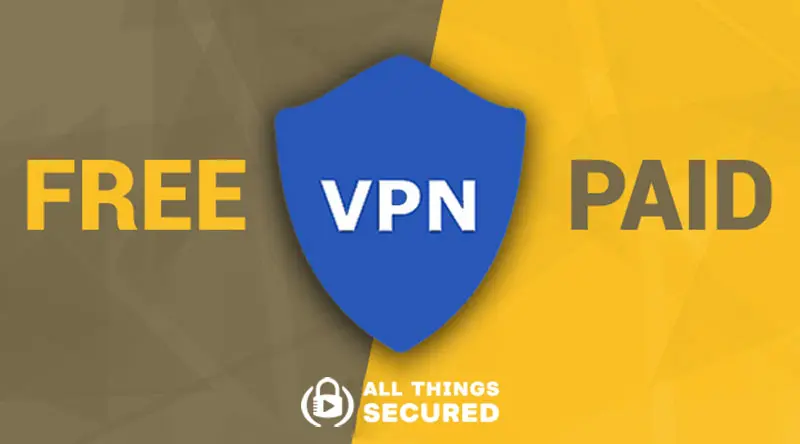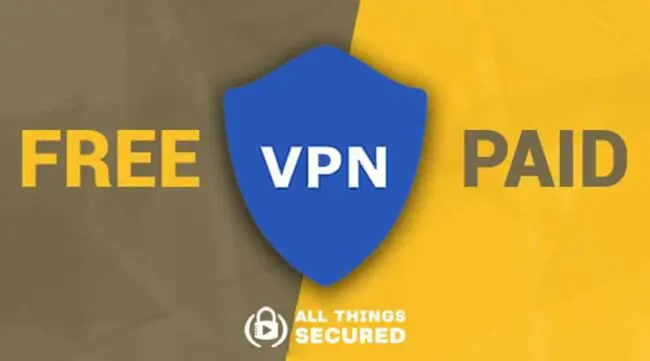 Let's face it: when it comes down to price, free is always going to sound more appealing than having to dish out $50+ on an annual VPN subscription.
I get that.
But price is only one factor to consider as you choose between a free VPN and a paid VPN. If nothing is really free, then how exactly are you paying for the service.
Here are a few of the questions we're going to be answering here:
Here's what you can expect when thinking through these two options.
Note: Some of the links in this article are affiliate links, which means that at no extra cost to you, I may be compensated if you choose to use one of the services listed. I only recommend what I personally have used, and I appreciate your support!
Are Free VPNs Really Free?
All VPN providers incur high overhead costs to provide their service. They need to manage or lease servers in multiple countries, invest in technology for encryption, software development, and of course, customer support.
These costs don't scale easily and they add up quickly.
With all these costs, how can free VPNs actually be free?
One thing is for sure: the VPN company is most certainly making its money somewhere. I can promise you that no VPN is providing a community service to us internet users.
The VPN company is most certainly making money somewhere.
Unfortunately, most users don't think about this before they jump in bed with a free VPN.
How Do Free VPNs Make Money?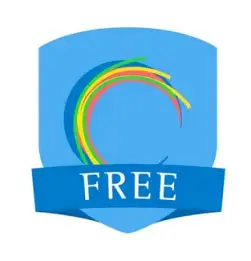 Let's take Hotspot Shield as an example. Hotspot is a highly-rated consumer VPN with a free version that allows up to 750MB a day in usage.
In 2017, Hotspot Shield was accused of intercepting and redirecting traffic to partner websites like online advertising firms according to the Center for Democracy & Technology.
Of course, Hotspot Shield denied the charges and claimed that users' online privacy has always been their "absolute priority". But that's what every single VPN claims.
Every. Single. One.
The problem isn't just limited to Hotspot Shield.
In a study covering 283 free VPN apps on Android, it was found that nearly 40% of free VPNs injected malware onto user devices for "malvertising".
Ad-funded VPNs sell your data to big firms, advertising agencies, and corporate marketing departments. This is the antithesis of what a good VPN is supposed to do. Most of them are get-rich-quick scams (read more about Fake VPNs here).
The reason you're getting a VPN is to strengthen your online security. A free VPN doesn't do that.
Period.

What About Free-Trial VPNs?
It used to be popular for VPN companies to run on a "freemium model" wherein they offer a limited free-trial for a set period of days.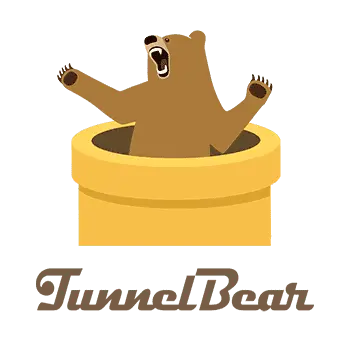 An example of this that still exists is the Tunnelbear free version that limits users to only 500MB of secured browsing (they don't advertise this on the homepage…you have to search for "Free" under their Plans tab).
It's advertised for "testing" and obviously geared toward getting you to buy the full VPN service.
Today, most VPN services have traded this freemium model for the money-back guarantee model. What this means is that you have to pay up front for the service, but you have 30 days to get a full refund if you're not satisfied.
Good examples of this would be ExpressVPN, Surfshark VPN or NordVPN, each of which guarantee a full refund, no questions asked, within 30 days. I'll go into more detail about these below.
Provided that you have properly evaluated the product, a freemium VPN like Tunnelbear is fine to use. You're more likely to find a money-back guarantee, however if you're absolutely opposed to paying money up front, here are the free VPNs I recommend that operate on a freemium model.
Securing Your Traffic | Free VPN vs Paid VPN
Guaranteeing internet privacy, security, and uninterrupted access to geoblocked content requires investment in secure infrastructure and constantly-evolving technology.
This is what a good VPN promises its customers.
There are a number of reasons I recommend paying for a VPN. This includes:
They Have More to Lose: As with any security technology, trust plays a big role in the process. I'd rather put my trust in a VPN company that has a lot to lose if they get caught selling my data, as opposed to a free VPN that can close up shop and easily reopen under a different name.
Better Security Features: With paid VPNs, you can count on advanced encryption and additional bells and whistles such as a VPN internet kill swich that ensure anonymity as you surf the web.
Proven Encryption: A paid VPN has proven encryption. Did you know that in the above mentioned research study by CSIRO, it was also found that 18% of free VPNs didn't encrypt traffic at all?
Not only do free VPNs lack many of these advanced features, but the level of encryption supported may not be secure. Free services also aren't among the VPNs that offer the WireGuard protocol, because again, that takes time and money to implement.
If security is a priority for you, you might need to rethink using a free VPN.
Recommended Paid VPNs with 5+ Years of History
For those who want recommendations on a reliable VPN service, these are a few of the ones I use on a daily basis.
I offer these as options here because they've all been in business for more than 5 years, they all have a strong privacy track record and they all offer a 30-day money back guarantee.
ExpressVPN | Best Overall VPN
In business since 2009;
Unblocks Netflix, Hulu, Disney+ & BBC;
Numerous smart device apps to use;
30 Day Money back guarantee;
*Read my full review of ExpressVPN
Quality VPNs like ExpressVPN offer 256-bit data encryption with multiple protocols such as OpenVPN, Layer 2 Tunnel Protocol (L2TP) and even their new Lightway protocol.
Many free VPNs only have 128-bit encryption and provide Point-to-Point Tunneling Protocol (PPTP), which is now considered obsolete and insecure.
NordVPN | Best VPN Apps
Established in 2008;
One of the best apps available for users;
Up to 6 simultaneous connections;
30 Day Money back guarantee;
*Read my full review of NordVPN.
NordVPN has been an excellent option for me over the years and I especially like how easy their apps are to set up and use.
Nord is also one of the few services that offers a dedicated IP VPN service (additional fee) as well as other great features such as double VPN, obfuscated servers, Onion over VPN, ect.
VyprVPN | Most Trustworthy VPN Service
Established in 2009;
Excellent track record of privacy & security;
Transparent company that encourages trust;
30 Day Money back guarantee;
*Read my full review of VyprVPN.
Finally, I'm recommending VyprVPN because of how transparent they are. They are one of the few apps I know of that has a true About Us page that lists leadership!
There are plenty of other good VPNs that I could recommend, but I really don't want to overwhelm you.
My suggestion is to find a service that has been around for a while, that you can verify with other users and that you would trust with your private information.
That list, at least for me, is very short.
Final Thoughts | Free VPN vs Paid VPN
Ultimately when surfing the internet, the most important things you're interesting in when using a VPN is privacy and security.
The best way to get this is through a reputable service provider that charges you a free for their service.
As the old saying goes: you get what you pay for.
Many free VPNs have now been discovered to sell their users data to third parties along with not encrypting user web activity. Remember, there is no such thing as free and the costs of using a free VPN certainly outweigh what you would be getting in return for a paid one.