Use this password strength checker to get instant feedback on the strength of your password and what you can do to make it better.
Characteristics of a Great Password
For many of us, a good password is the only thing standing between a hacker and our online identity. Why is it that many of us care so little about the strength of this important key to our digital lives?
Here's the honest truth: your password probably sucks.
At least, that's what statistics of the general population tells us (so don't worry, you're not alone). Unless you're a super-password creator or you use a password generator like 1Password, chances are the above password checker will say your passwords need work.
As a rule of thumb, the characteristics of a great password include the following:
At least 12 characters long (or longer)
Uses Uppercase letters
Uses lowercase letters
Uses numbers
Uses symbols
When you type in your password above, you'll get feedback on whether you need to add numbers, symbols or different characters to make it stronger.
And yes, although I promise that this password checker doesn't send your password data over the internet (i.e. I can't see what you type), it's still a general best practice to not input your real password here.
Limitations of a Password Checker
A password checker is useful to get an instant assessment of your personal security key, but you have to also understand that it has limitations.
Yes, it measures the strength based on a database of known passwords and your use of the five key metrics listed above. However, the most important characteristic of a good password can be summed up in one word:
UNIQUE
What this means is that even if this password checker tells you that your password is "Very Strong", if you use that same password in multiple places…
…it's no longer a good password.
Think of it this way: let's say that one of your favorite retailers gets hacked and your password is exposed. If I were to purchase that password, could I also get access to…
…your bank?
…your email?
…your investment accounts?
If that's the case, or if your password wasn't considered "Very Strong" to begin with, you're probably going to want to make a few changes.
That's where a simple software known as a password manager can be useful.
Need More Secure Passwords?
Get a 30-day free trial using this link:
Benefits of Using a Password Manager
There are a number of great password manager apps that you can try, but my personal favorite is a piece of software called 1Password. It offers the following features that are common among password manager apps:
Password Generator: A password manager will help you create strong passwords that are virtually impossible to crack – or even remember for that matter.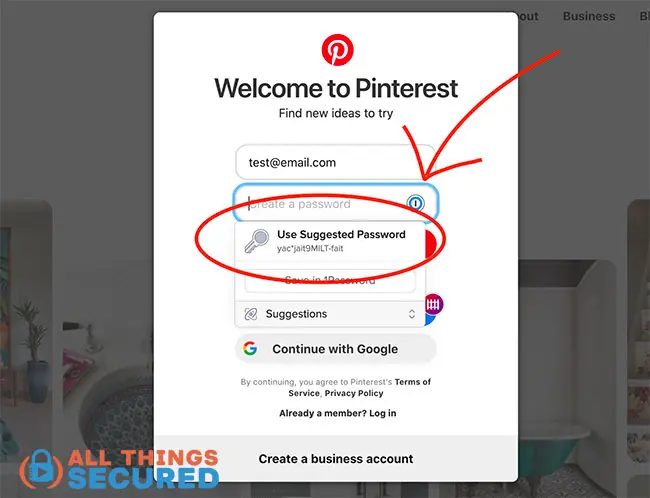 Password Vault: Once the password is created, it gets encrypted and stored in a secure vault that is protected by a Master Password that only you know. Not even the software company can hack into your vault.
Password Analysis: A good password manager will alert you when 2-factor authentication is available for one of your logins and they will monitor if your information has been detected on the "dark web" (i.e. it's being sold on the black market).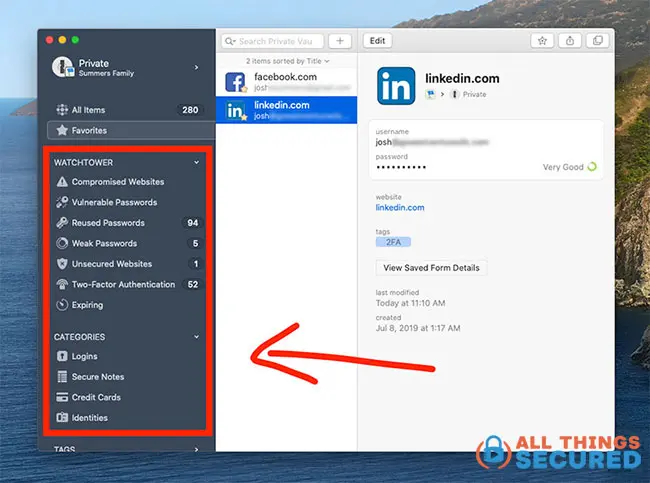 Password Input: Finally, this software will automatically sync between all your devices and automatically input your password when logging in to different accounts online.

All this may seem complicated, but it's really not. I promise.
I've even created a simple tutorial on how to use a password manager that you might find useful as you consider migrating to vault with a master password.
But wait!
Some of you might be unconvinced by the security of a manager app. Isn't that basically putting all your security eggs in one basket?
Security Concerns: All Password Eggs in One Basket?
This is a valid concern, and one that I had as well. Now, instead of multiple passwords, I have only one Master Password that, if stolen, gives somebody access to everything.
Yikes.
To start with, this is one reason why you should make your Master Password the most secure password you can. Make sure you use the password checker to see if it's a good one.
Don't write it down.
Don't save it in Evernote.
If you must, write it down and lock it in a physical vault in your house in case it needs to be accessed in your absence (i.e. death).
But even if you have a secure Master Password, you're still putting all your eggs in one basket. And that's why I promote a security hack I've dubbed the double-blind password strategy.
The Double-Blind Password Strategy Explained
Here's the basic concept of a "double-blind password": It is a combination of a password generated by 1Password (or any other manager app) with the addition of another set of characters that only you know.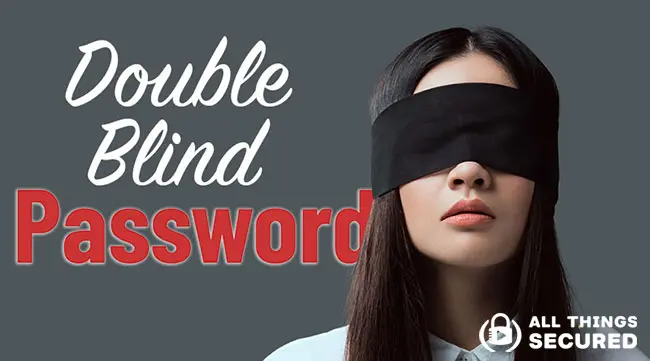 In other words, you don't know the characters that the software generates…
…and the password manager doesn't have the final characters that you always type in.
It's double-blind.
This is the kind of security a password checker just can't assess!
It's not as complicated as it sounds, and it adds an amazing layer of security above and beyond what you already get with a password manager.
I've created a step-by-step tutorial for creating double-blind passwords and if this is something that intrigues you, I highly recommend you give it a try.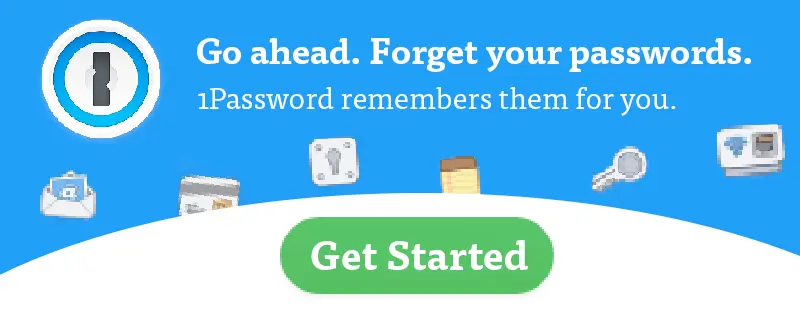 Share this Password Checker!
Has this password checker been helpful? Make sure you share it on Facebook or challenge your friends to test their own password to see how strong theirs are!
Kudos to you for understanding the need for stronger online security!
Passwords are just the first step. Our protection against threats online is a mindset that bleeds into how we open email, our social media security settings, how we connect to public networks and more.
Security is inconvenient. But the alternative is devastating.