Sending and receiving emails is an important part of people's everyday lives, in part because of how convenient this form of communication is. Unfortunately, that means it's a high target for hackers. These cybercriminals use the medium to transmit messages with malicious content meant for stealing personal information and causing irreversible damage to a person or company's computer. Here's what you need to know.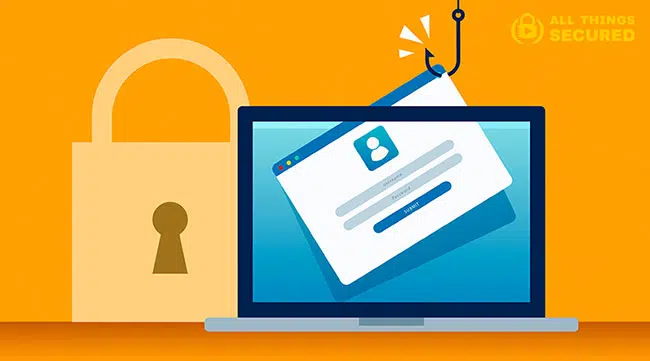 This is where email security comes in.
An email is a window that hackers use to infiltrate computer systems. Similar to how insect screens on windows keep bugs from entering a home, individuals and business organizations can use this software to protect the access and content of email accounts and therefore protect overall access to either one or their entire enterprise accounts.
Here are some solutions to make emails safer and harder to invade.
Use Your Email Filters Effectively
Marketing emails take up a large percentage of a person's inbox. These messages are so incessant that they can often distract users from important emails.
More importantly, hackers send fraudulent emails disguised as marketing emails, known as phishing emails, which contain harmful links that individuals can access without knowing what's inside. These links can lead to severe ramifications, which usually include jeopardizing a person's financial details such as bank accounts or credit card numbers.
While spam filters do a good job removing the worst offenders, using email filters can allow you to automatically move specific marketing and questionable emails to a specific folder in your email inbox. That way, incredulous messages do not fill up your regular email inbox, and you don't miss any important business emails.
This feature also allows users to schedule the erasure of spam emails at fixed intervals. They'll delete automatically without needing to be opened.
Employ Anti-Virus Protection
Spam filters separate fraudulent emails from regular ones, but spam remains in the other inbox for a certain amount of time before they are automatically deleted. In that case, a user is likely to access the spam email inbox and open dangerous email attachments and deceitful web links.
Once clicked on, viruses can spread on a person's information systems.
Powerful anti-virus software can deal with these situations as it scans incoming and outgoing emails for malicious content and blocks their admission or departure. This software even offers better protection against malware than spam filters since it identifies and eliminates viruses that can devastate a computer's network systems.
What You Can Do: Find an antivirus software you like that protects your email account and set it up.
Control Your Email Image Content
Hackers use emails for phishing purposes since email attachments usually contain files, links, and images.
The last attachment type is especially noteworthy because many phishing incidents have occurred recently where cybercriminals managed to transmit harmful programs through images. Therefore, email security services scan images to protect computer systems.
Considering how often businesses of all sizes communicate with each other through email, image scanning is one of the most vital aspects of email security in information security.
What You Can Do: Go into your email settings and find the "automatically load images" setting. Turn it off.
Utilize Proper Data Encryption
Email data is most defenseless when it is moving from your computer to the destination email. This is referred to as "in transit".
This information is usually transmitted in an open format, which allows cybercriminals to intercept these emails in transit and use them to steal private records. Spam filters and anti-virus protection are of little use when people's email content is exposed in transit.
Encrypting data sent through emails is the ideal solution to susceptible email content. It is also a major talking point regarding email security in cryptography systems. This security feature guarantees that departing emails are encrypted in all matters and does not allow any flexibility for hackers to intrude on them.
Moreover, advanced cryptography features defend the encryption of the recipient's details and email message headers. That way, cybercriminals do not have any way of knowing either the contents or the specifics of the emails' recipients.
Encrypting emails means that people can make accessing the contents of emails harder for hackers. Every individual and business organization should have this email security feature installed on their computer networks, after all. It is one of the greatest ways to avoid becoming victims of phishing efforts.
What You Can Do: Open an account with a good secure email provider.
Final Thoughts on Email Security
Phishing attempts have become more and more common in today's internet-dominated landscape. With the growing usage of computers in daily activities, hackers will naturally adapt to evolving cybersecurity standards as well.
This cat-and-mouse attitude is why individuals and business organizations should take on aggressive measures for securing their emails.
Each day, cybercriminals become smarter and more dangerous to everyone else in the world. Since they invent new methods of hacking into computer networks, individuals and business organizations need to be ahead of the curve.
Adopting different types of email security solutions can significantly help individual and business organizations in their endeavors.