There is a better way to watch your favorite movies and TV shows using a Netflix VPN! If you're living abroad and wanting to stream US Netflix, or perhaps you are in America and want to see what's available internationally, finding the best VPN for Netflix is critical. Here's what you need to know.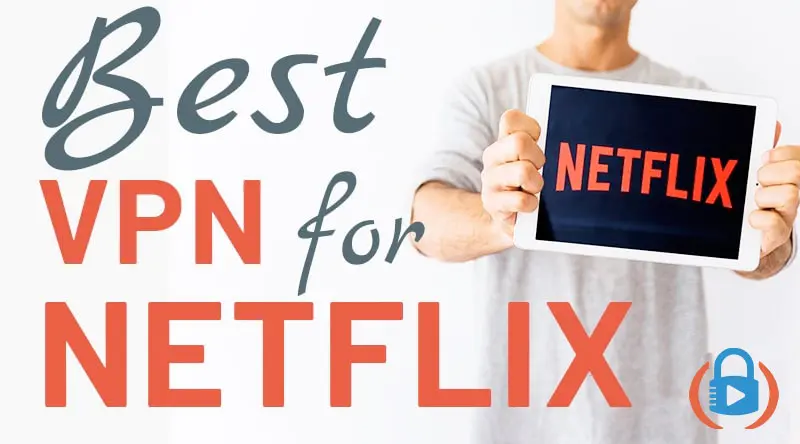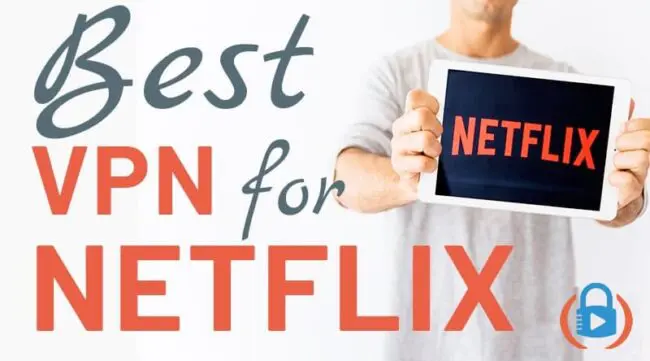 Netflix is available in almost all countries across the world (not all).
So why use a VPN for Netflix?
The reason has to do with licensing agreements. Different countries have different libraries, so that if you change Netflix region you can access new shows. So the shows and movies you watch in one country are different than what you are able to watch in another country.
Need an example?
Did you know that as of the publication of this article, the US Netflix library has 1,326 TV shows and 4,339 movies? This is the largest Netflix library.
Compare this with the Netflix library available in the Maldives, which has access to only 210 shows and 515 movies.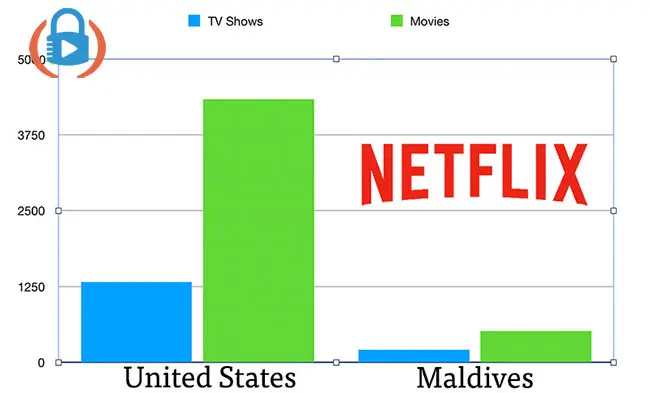 No wonder a lot of people want to use a Netflix VPN to stream content!
They want to use an IP address in the United States so they can get the complete set of shows and movies.
Or maybe you want to stream The Big Ban Theory from within the US.
Either way, you need a quality VPN for streaming. There are three key features you need to consider with a Netflix VPN:
Speed: Speed is key when you're streaming content.
Server Quality: You need real servers, not virtual servers. You also need servers whose IP addresses haven't been blocked by Netflix.
Dedicated Apps: If the VPN doesn't offer an app for Amazon Fire TV or mobile devices, it won't be quite as beneficial for streaming Netflix.
We'll cover all of these in more detail below. You can use the table of contents below to jump to a specific section if you like.
Not every service is optimized for streaming content, which is why the research you're doing on the best VPN for Netflix is so important.
Let's jump in!
Note: Some links in this article are affiliate links, which means that at no extra cost to you, I may be compensated i you choose to use services mentioned here.
Using a VPN to Watch Netflix (Video)
Before we continue, take a few minutes to watch this All Things Secured video on YouTube. It answers the most pressing questions about using a VPN to watch Netflix and shows you exactly how I do it.
Be sure to subscribe to the All Things Secured YouTube channel!
Now that you've watched the video, let's dive into more specifics about how to choose the best Netflix VPN that will work every time, no matter if you're on your phone, your TV or your computer.
How to Choose a Netflix VPN that Works
As mentioned above, there are three primary features you should use to evaluate whether or not a service could be considered the best VPN for Netflix.
Speed…
…Server quality…
…and dedicated apps.
Let's look at each of these individually.
Server Speed | Fast = Better Streaming
I don't think I need to tell you why faster speed is a good thing.
The problem is that every single VPN company claims to have "lightning fast server speeds!" Is it even possible to determine which ones are telling the truth and which ones are just marketing to you?
Honestly…
…no.
There are too many variables to accurately determine server speed. What you can control, however, are the available VPN connection protocols.
Some VPN services only offer one connection protocol or they automatically choose for you without giving you an option.
A good VPN for Netflix will allow you to change your connection protocol to one that might offer less security, but is much faster.
For reference, you're probably going to be best served by a VPN service that gives you an option either for SmartDNS or, if they're really cutting edge, they integrate the newer, faster Wireguard protocol.
Server Quality | Real > Virtual Servers
The best VPN for Netflix has thousands of servers that cover each country where Netflix delivers content. These are usually real, physical servers which can be either rented or owned by the company
Some companies, however, save money by creating a number of "virtual servers" along with their lineup of physical servers.
There are two major problems with these virtual servers:
They aren't as reliable;
They expose your real IP;
When your real IP is exposed to Netflix, you won't connect to the appropriate Netflix library.
The best VPNs for Netflix connect you through real servers, not virtual servers.
Of course, VPNs don't advertise their use of virtual servers. That's where trusted recommendations from those who have tested the VPN come in handy.
Dedicated Apps | Smart TVs and Mobile Devices
If you're like most Netflix users, you tend to stream the service either on your mobile device or your SmartTV.
For this reason, you want to make sure that whatever VPN service you choose has dedicated apps for the device you use most often.
Do you use Amazon Fire TV?
Do you prefer Kodi?
Do you usually watch on your iPad?
It takes time and money to develop apps for each of these devices.
You'll need to do your research to find the best VPN for Netflix that has an app for your preferred device.
Recommended VPN for Netflix 2023
There are literally hundreds of VPN services on the market and many of them will work well as a Netflix VPN.
Below are the ones we've tested and recommend for both their speed and server quality.
Recommended VPNs for Netflix
**Each of these recommended VPNs also provides a 30-day money back guarantee, which means that you can give them a try and if it doesn't work like you hoped, you can get your money back.
Now let's dive a bit deeper into each of these options so you can understand what makes them unique.
Surfshark: Best Overall Netflix VPN
Although Surfshark is the youngest company on this list, they have become my favorite and most recommended VPN for Netflix.
Why?
Well, first of all, Surfshark gives you the option to choose between physical and virtual servers across the globe. This is important because most streaming services like Netflix, Hulu & Disney+ often block the virtual servers.
Surfshark has superfast speeds and apps for all major platforms, including the Amazon Fire TV stick. It's a great option to watch Netflix not only because it works, but also because it's the lowest cost option here.
Of course, there is a 30-day money back guarantee so if you are not happy, you can claim a refund.
Give Surfshark a try and experience for yourself this best VPN for Netflix.
---
NordVPN: Best Mobile App VPN
If you like watching Netflix on the go, NordVPN will be the best choice for you. It can unblock Netflix and has apps for all major platforms including Android and iPhone.
And, of course, if you like traveling with your laptop, you can install it on your Windows or Mac computer too.
NordVPN comes with a kill switch so your IP is not revealed even if the VPN connection drops. And if you are traveling and are watching Netflix using your hotel's Wi-Fi, NordVPN gives you that extra layer of security.
As with all of these choices, NordVPN offers a 30-day money back guarantee so you can get a refund if it doesn't stream Netflix like you wanted it to.
---
ExpressVPN: Popular Legacy VPN Option
ExpressVPN has real servers so you can get reliable connections without revealing your true IP. Also, since ExpressVPN offers blazing speeds, it becomes easy to stream HD shows and movies on Netflix without the issue of buffering.
A nice feature of the software is that you can run a speed test from within the ExpressVPN app. Based on the results, you can select the fastest server and connect to it.
ExpressVPN has apps for all major platforms. It can also be installed on smart TVs and Amazon Fire Stick. If you have a VPN-incompatible device, you can install ExpressVPN using their SmartDNS capabilities (although locations are limited).
ExpressVPN is an all-around quality VPN that gives a great performance no matter what your needs are. However, its prices are on the higher side.
---
VyprVPN: Fastest VPN to stream Netflix
If you need speeds more than anything, you'll like VyprVPN. Thanks to their super-fast servers (all of which they own, not rent), you will rarely face buffering issues.
VyprVPN helps you connect not just to the US Netflix library but also Canada, Germany, and UK libraries. Make sure you have your VyprDNS enabled with using VyprVPN for Netflix.
Once it is enabled, you can connect to any of the Netflix servers and you'll be able to bypass the blocks.
They offer apps for Windows, Mac, Android, iPhone, TV, and router. No matter which platform you want to watch Netflix on, VyprVPN will help you with that.
They also offer a 30-day money back guarantee so you try VyrpVPN risk-free.
How to Watch Netflix with a VPN
Time needed: 10 minutes
Before you use a VPN with Netflix, make sure that the VPN provider can actually unblock Netflix. If it can, let's begin with the steps.
Download and install the VPN app on your device

If you plan to watch Netflix on your phone, you will need to download the app from the official app store of your device. If you are planning to watch Netflix on your laptop, you can download the app from your provider's website. Apps can also be downloaded and installed on other media devices and even installed on your WiFi router based on the VPN service.

Select a VPN server and connect to it

Ask your VPN provider about the servers that unblock Netflix. Depending on your VPN provider, there might be specific servers that unblock Netflix better than others. Also, depending on your provider, there might be different settings. For example, if you use VyprVPN, you need to enable VyprDNS before connecting to Netflix.

Open Netflix and Start Streaming!

Once you're connected with the right server, you can open Netflix and watch your favorite movies and TV shows. The app should start displaying movies and TV shows from the country library where your VPN server is located.

Troubleshoot Connection Problems

If you happen to get a Netflix connection error, shut down Netflix and then reconnect to a new server, a different connection protocol or a different VPN service.
If you prefer, it's possible to connect your VPN to a good router so that any device that connects to your WiFi has access to the connection.
Frequently Asked Questions | Netflix VPN
While VPNs are gaining popularity as more and more people want to access bigger Netflix libraries, many people are unaware of how to do that. And others are apprehensive because Netflix bans proxy IPs.
Is it really a good idea to use Netflix with a VPN?
Let's answer some frequently asked questions about Netflix and VPNs.
Why does Netflix block VPNs?
As a business, Netflix wouldn't mind if you use a VPN with your connection. But Netflix has crumbled under the pressure exerted by copyright holders.

These copyright holders are Hollywood studios and TV networks. They have an outdated business model of distribution rights and they don't want their businesses to be affected because anyone can access Netflix from anywhere now.

A successful show makes money for its network not just because of its distribution in the domestic market but also because it is sold to TV networks all over the world. If Netflix starts showing these shows, it will mean fewer dollars for the TV network that produced it.
What is geo-blocking?
What Netflix does is called geoblocking. When you visit a website or an application, it can see your IP address and thus your geographical location. If a website blocks your IP from accessing their services because of your location, this is geo-blocking. It can be bypassed by using a good VPN.
Hoes does Netflix know I'm using a VPN?
Netflix actively monitors all IPs making requests on their streaming site. When they see too many requests being generated by a single IP address, they assume it's a proxy IP. VPN companies like ExpressVPN often have thousands of servers and so when one server is flagged by Netflix, they bring up another one.
Is it illegal to use a VPN with Netflix?
No. It's not illegal to use a VPN with Netflix. However, it is against Netflix terms of service to use a VPN. As long as you're a paying customer, however, they won't do anything about it.
If Netflix finds out that I'm using a VPN, will it block my account?
No. Netflix has historically not banned accounts from paying users. However, you will not be able to continue streaming if Netflix bans an IP address. This means you can continue using your Netflix account but you'll need to connect using another IP address with a VPN.
Are Netflix Originals available in all countries?
Yes. If Netflix owns the licensing and distribution rights, they make it available in all countries. However, if a show is Netflix exclusive but not created by Netflix, it might be limited to certain regions.
Streaming Specific Shows on Netflix
A big reason you might want to use a VPN for Netflix is to get access to various shows that aren't available in your region. For example, many people ask:
The answer to all of these, as you can imagine, is YES. But it's all about which VPN server you choose as you're connecting to the streaming service.
Final Thoughts | Best VPN for Netflix in 2023
There's so much to be gained by using a Netflix VPN to watch your favorite movies and TV shows. Whether you're in China (where Netflix is block) or elsewhere in the world, it works beautifully.
If you're looking for a recommendation for the best VPN for Netflix, the one I use with my family every day is Surfshark.
I've already listed a few others in case it doesn't work well in your specific location. The good news is that each of my recommendations includes a 30-day money back guarantee.
Enjoy your streaming!