Below you'll find a comprehensive list, updated as of December 2023, of every commercial VPN that publicly offers the WireGuard protocol as a connection option. If you're looking to use the fastest, most secure modern protocol, these are the virtual private networks you should be looking at.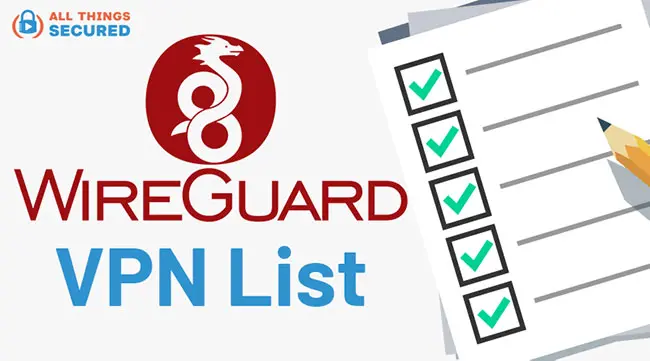 Each month, it seems a new company announces that they have implemented WireGuard as a protocol option for their users.
Because the protocol has been developed as an open source project, it's available for any and everybody to set up and use. That said, there are benefits (i.e. a global network of servers) that a commercial VPN offers.
We'll start with a list of VPNs that offer WireGuard and then for those who need a refresher, we'll review exactly what WireGuard is and why you might want it.
List of VPNs with WireGuard
The following VPNs offer WireGuard as a protocol option in 2023:
WireGuard VPNs as of December 2023
*These VPNs offer no other protocol except WireGuard
**Some (but not all) of these links are affiliate links, which means that at no extra cost to you, I may be compensated if you choose to use one of the services listed above.
It is expected that this list will grow exponentially over time and, within the next year or two, all VPNs will be using some form of WireGuard.
The most notable service missing on this list is ExpressVPN, which has oddly decided to develop a competing proprietary protocol known as Lightway.
Which is the Best WireGuard VPN?
This is a tricky question, honestly. The VPN industry is very cut-throat and marketing is almost 100% affiliate-driven.
What this means is that I, as a publisher, am incentivized to promote the VPN that pays the highest commission.
It's very dirty.
This is why you'll find so many tech review sites promoting the same 3-4 services, since they get paid a crap-ton of money to do so.
So if I can take off my affiliate hat for a moment, what would I recommend as the best WireGuard VPN?
I'd probably go with:
Mullvad has a reputation as being one of best VPNs in terms of privacy and the fact that they own and run their server network is key to that.
However, I prefer the Surfshark apps, the unlimited simultaneous connections and the other unique features.
What is WireGuard?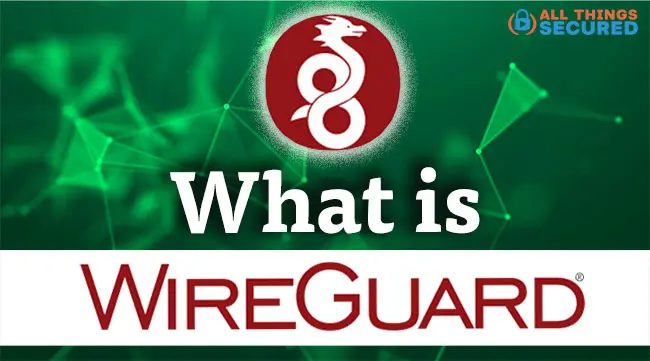 For those who need a refresher (since I've already described WireGuard in-depth here), WireGuard is a new open-source VPN protocol that has been developed using modern encryption libraries and better connection methods.
The result is a much lighter code base that facilitates a more stable connection, faster speeds and better security.
Most virtual private networks have been relying on protocols that were developed a couple decades ago (OpenVPN, IKEv2, PPTP, etc.). The problem is that over these past couple decades, many of these protocols have been bloated with extra code to meet enterprise needs.
WireGuard is the only protocol in the past 10 years that has earned widespread acclaim and adoption. The reason for this is the ability to audit and test the open source code.
Should I Use a VPN without WireGuard?
As has been stated earlier, it is expected that most commercial VPN services will adopt the WireGuard protocol over the next year or two (although some will develop their own, such as ExpressVPN's Lightway protocol).
Using OpenVPN or IKEv2 is not a bad thing. Your data will still be encrypted. This can cover all your devices particularly if you configure a VPN on your WiFi router.
However, during my tests, I was consistently shocked by how much faster the WireGuard protocol would make the initial server connection. Not only that, but the connection remained extremely stable, even when I moved between WiFi and cellular network connections.
So the benefit here is that you should experience faster speeds and stronger connections using WireGuard.
Is that enough to choose a VPN based on it's implementation of WireGuard?
Maybe.
That's entirely up to you and what your needs are. But since it doesn't cost you anything extra and the benefits are certainly there, I guess the better question would be…
…why not?