Perhaps you don't trust VPN companies anymore. I get that. Or maybe you're simply a cheapskate who doesn't want to pay a monthly subscription for a virtual private network. Whatever the case may be, these 4 VPN alternatives are not only safer than a VPN, they're also cheaper.
Be sure to subscribe to the All Things Secured YouTube channel!
Don't get me wrong: a commercial VPN is still a great way to stream international Netflix libraries or to protect your online gaming from DDOS attacks.
The fact is that any VPN alternative shared below is going to offer speeds that are far too slow to allow for uninterrupted streaming or gaming. If this is still your use case, then a commercial VPN service like ExpressVPN or Surfshark is the best way to go.
Trust me.
However, if privacy and data protection are your primary objectives, even at the expense of connection speed, then pay attention to each of these next four options.
Use a Mobile Hotspot (instead of Public WiFi)
In the past, you may have heard about the dangers of connecting to the internet at an internet cafe, an airport or any public WiFi network.
The internet has come a long way since then, and as has been noted in The New York Times, this isn't a huge risk anymore.

However, if you're dealing with sensitive data, you work in high-risk fields or you just want to be extra careful, most people forget one of the easiest ways to stay safe on public networks is not to use them. Just use your own.
The easiest way to stay safe on public networks is NOT to use them!
If you didn't know, most phones nowadays can act as mobile hotspots, allowing you to connect your computer or tablet through your encrypted cellular network.
Simply enter your settings, find "Personal Hotspot", turn it on, and then connect to the new hotspot on your computer like you would a regular WiFi network. Android devices look slightly different depending on the model, but you'll be looking for Wireless & Networks within the settings and it's sometimes called tethering instead of hotspot.
In the end, just make sure you secure your hotspot with a good password and you're good to go. No need to fear a public network anymore!
Use Tor (or a Tor-like service) for Privacy
If you're worried about your mobile data limits or you need a more long-term solution, you can always consider something like Tor, or a Tor-like service that I'll explain here.
Comparing Tor and VPN is really comparing apples to oranges, and I've already gone into detail about the differences between TOR and VPN here.
Now Tor isn't a perfect privacy solution – frankly, nothing is – but it's the most popular solution for journalist, activists and others who need to protect the connection between their data and their identity. It works by bouncing your connection through multiple nodes that each don't know the full picture of either where the data came from or where it's going.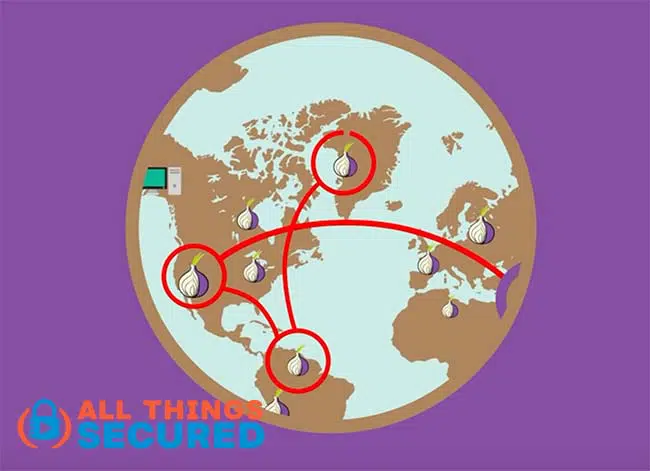 As you can imagine, though, this multi-hop connection makes a noticeable difference in your internet speed.
You can take advantage of TOR or a TOR-like service in these ways:
Download the TOR Browser: You can visit the Tor Project and download the browser, which will route all internet traffic from the browser through the network.
Use the Brave Browser: Another great option, and one I recommend, is to download the free Brave browser. Not only does it block all tracking and ads, you can also open a private window with Tor for extra private browsing.
Use Apple's Private Relay: With iOS 15, Apple introduced new privacy features including what they call Private Relay. This Private Relay isn't a VPN, but it acts very much like Tor and it's worth using if you're already paying for an iCloud account.
Use a Decentralized VPN (dVPN)
If you've never heard of a decentralized VPN before, you're not alone.
In the same way Bitcoin offers financial value without the centralized bank, a decentralized VPN, or dVPN for short, offers VPN value without the centralized VPN company. Essentially, you're crowd sourcing a peer-to-peer VPN server network, which makes it much harder to track.
You can learn more about what a dVPN is, and there are a number of options out there, but I'm really impressed with both Mysterium and another popular one called Sentinel.
If you're looking for a more long-term alternative to a VPN service, this is the one I think is most likely to completely disrupt the entire commercial VPN industry.
Configure Your Own VPN Server
This last option for a VPN alternative is also the most technical and not for the faint of heart. It is possible to set up and run your own VPN, and for free no-less, but the process isn't nearly as easy as just downloading and connecting to a commercial VPN.
Not by a longshot.
The entire setup process to make your own VPN server will take anywhere between 30 minutes to an hour, but by the end of it you'll have your own server that you run and own. No need to worry about who you have to trust with your data.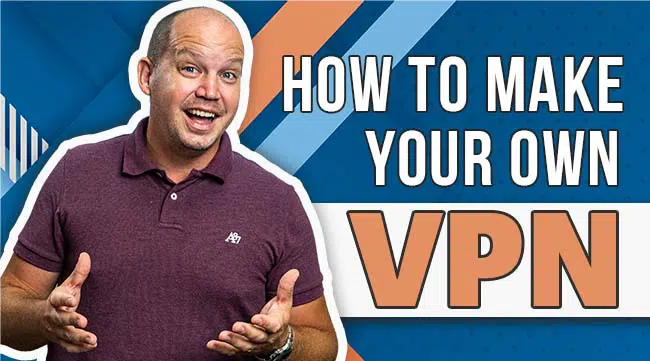 Remember: When it comes to your privacy and security, be proactive, not paranoid.