One of the known advantages of using a virtual private network, or "VPN" for short, is the ability to spoof your location to thwart any attempts to track you or block content based on your geolocation. Sometimes it seems to work and sometimes it doesn't. So can a VPN hide your location?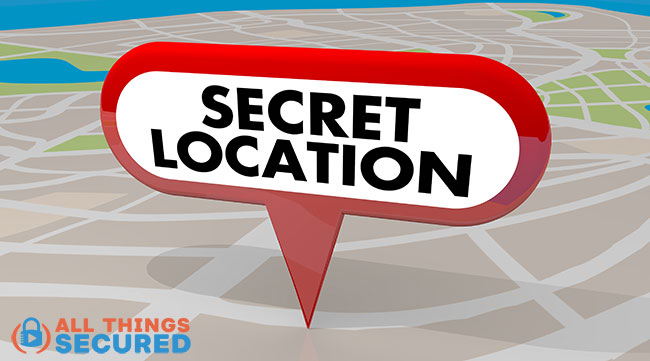 Does VPN Prevent Location Tracking?
The short answer is "no", a VPN will not prevent location tracking. A VPN is good for changing your IP address, which contains some location data, but does not alter your GPS location.
The primary way a VPN will cover your digital tracks is by hiding your IP address, which is that unique address that identifies your device on the internet. It also provides a bit of information about your general location (not specific GPS coordinates).
Many content providers use this IP address to determine what kind of content they are licensed to offer you (think Amazon, Netflix, BBC, etc.), so if you use a VPN to change your IP address, you can essentially change what kind of content they allow you to view.
This, however, is not the same as location tracking, which means that you can still be tracked with a VPN. Most VPNs do not change any GPS data on your device. You can still open up Google Maps or Apple Maps with a VPN connected, and you'll see that your GPS location has not changed.
Does a VPN Hide Your Location on iPhone?
Apple makes it very difficult to spoof the GPS data on an iPhone (although it is possible).
Unfortunately, connecting to a VPN server in another country will not change your GPS location on iPhone. Some VPN companies advertise a way to change GPS data on Android devices (Surfshark is one example of this), they don't advertise those same spoofing features for iOS.
In order to change the GPS data on your iPhone, you'll have to either jailbreak your device (not recommended) or use specialized, paid software to alter GPS temporarily.
Does a VPN Hide GPS Location?
While a VPN is useful to change your IP address and spoof your location for many streaming services, a VPN does not hide your GPS location by default.
Some virtual private networks boast additional GPS-changing features for certain operating systems (namely Android). However, this is an added feature and is not part of what a VPN actually does.