What exactly is a fake VPN? When it comes to the world of the internet and Virtual Private Networks, it can get really tricky knowing what is genuinely going to keep you secure and what is a total hoax designed to make money or steal your data. It's important to be able to spot a scam and determine if a VPN is fake.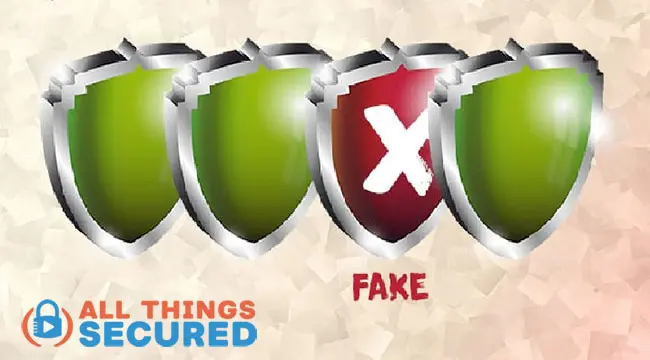 What exactly is a "fake VPN"?
A fake VPN is any virtual private network whose primary purpose is to steal data (i.e. hackers) or track users (i.e. state actors) without the knowledge and consent of the users themselves.
To be completely honest, it's very difficult to verify whether or not a VPN is legitimate or fake.
While free services are an easy target (which is why it's important to only use reputable free VPN services), studies have shown that almost 1/3rd of the top paid VPNs are owned by China. And this security risk wasn't known until recently!
Below, I'm going to uncover the dangers of using a fake VPN as well as what you need to be looking for to differentiate between legitimate companies and those that are just taking advantage of you.
Use the links below to jump to a specific section, or continue scrolling to read more:
This is important stuff and it should matter to you as you consider the benefits and risks of using a virtual private network.
Here's what you need to know to ensure that the data that you're transmitting through your VPN is as secure as it needs to be.
Note: Some of the links in this article are affiliate links, which means that at no extra cost to you, I may be compensated if you choose to use any of the services listed here.
Fake VPN | Why Are They Dangerous?
Obviously, the word fake doesn't sound quite as good as the word real, but what makes a fake VPN dangerous as opposed to just annoying?
There are a few things to consider here as you consider why a fake one might be dangerous.
A Fake VPN Will Sell Your Data
Many VPN users use a virtual private network to hide internet activity from their ISPs (Internet Service Providers) that throttle, monitor or sell user data to third parties.
The problem is that VPNs are capable of doing the same thing, as all your Internet traffic is being directed through their servers.
You're trading the devil you know for the devil you don't.
Free software acts just like your ISP and log the data being streamed through their servers, including information such as your IP address, the websites you visit, the kind of device you're using, etc.
The difference is they often sell it off to third parties like advertising firms. Others will direct your traffic to advertisements and profit off of sales commissions.
How else do you think they make money!?
Yet free VPNs selling off your data is only the tip of the iceberg. When it comes to the dangers of using a fake provider, there's more to consider.
Fake VPNs Can Steal Your Bandwidth
In some cases, a fake VPN has been known to use your connected devices to create a botnet. This botnet is a collection of Internet-connected devices that are infected and controlled by a third party without the knowledge of device owners.
Once part of the botnet, your Internet's bandwidth can be sold off to be used as a dedicated server for funneling Internet traffic.
Routing traffic through dedicated servers is the largest overhead cost providers have to pay. It makes sense that the "free" and "fake" VPNs try to find ways to avoid paying this cost.
Take, for example, how Hola VPN circumvented this cost by routing traffic instead through its users. In so doing, Hola took advantage of customers' Internet service that they paid for to allow users outside of the US to watch Netflix or Hulu.
Not cool, Hola. Not cool.
Fake VPNs May Inject Malware on Your Device
A privacy and security analysis by CSIRO found that nearly 40% of free VPNs inject malware into your device.
And in case you weren't sure…
…that's not a good thing.
Malware is software that is specifically designed to disrupt, damage, or gain unauthorized access to your device.
Once injected into your device, your fake provider can use your data to target you with ads and spam emails, hijack your online accounts, steal your banking details and even lock your devices in exchange for ransomware.
Fake VPNs Often Don't Encrypt Your Data
A genuine virtual private network encrypts your Internet traffic by using state of the art encryption technology to ensure privacy and security.
Some virtual private networks even develop their own encryption protocols, such as the Chameleon protocol by VyprVPN or ExpressVPN's new Lightway protocol for example.
Many fake VPNs, on the other hand, do not encrypt your internet traffic at all.
This ends up exposing your Internet activity and your IP address to third parties and hackers. Even those that do encrypt traffic sometimes only utilize 128-bit encryption, which is obsolete and insecure.
How to Spot a Fake VPN (without being an expert)
Ok, so now that we've covered the fact that fake VPNs are dangerous, the next step is to figure out how to spot them.
Despite the danger of fake companies on the market, spotting them isn't nearly as easy as you might hope. But there are some common problems you'll find with all the bad actors.
Before paying money for any service, you'll want to review the essential features to look for and ask the following questions:
Is the VPN Provider Transparent?
Since you route your information through your provider's servers, you need to be able to trust that they will not mishandle your data.
Although it is really uncommon for providers to be completely transparent (they'll always tell you it's "for your safety"), genuine providers will level with you on a number of details.
Consider things such as:
How long as the company been in business? You should be able to find this information somewhere (usually on an "About Us" page) and if you can't, that's usually an indication that they're far too young.
Where are they based? Most legitimate companies are happy to tell you where they are based, since it's usually in a country with very strong data protection laws. Lack of this information is usually a red flag.
Where can you read reviews? Is it only on their website or is there an unbiased (or at least mostly unbiased) website to find them?
What kinds of VPN encryption do they use? Fake services often do not list what encryption they use.
Pro-tip: Compare the about page of the company you're researching to the level of transparency you'll find on the VyprVPN website. This company has my respect as the most trusted service provider on the market (you can watch my review of VyprVPN).
Can You Trust the Claim: "We do not log user data"?
It is extremely difficult, if not impossible, to independently verify that a virtual private network does not log user data.
ALWAYS take this claim with a grain of salt because, as I've said before, there's no such thing as a zero-log VPN.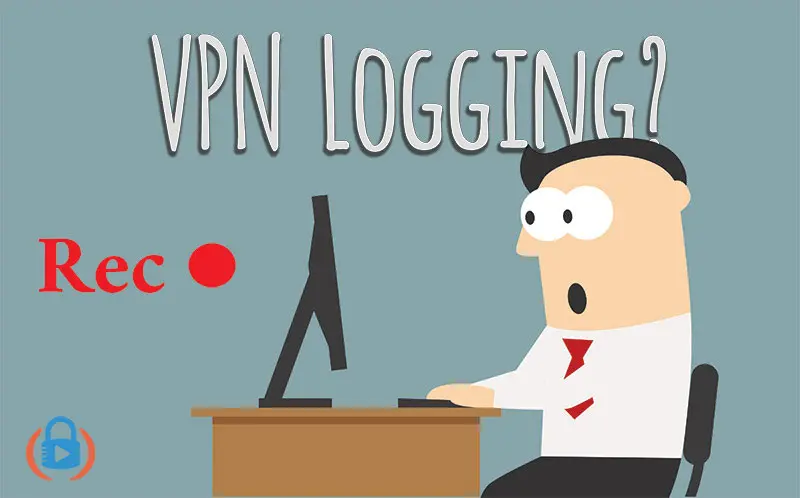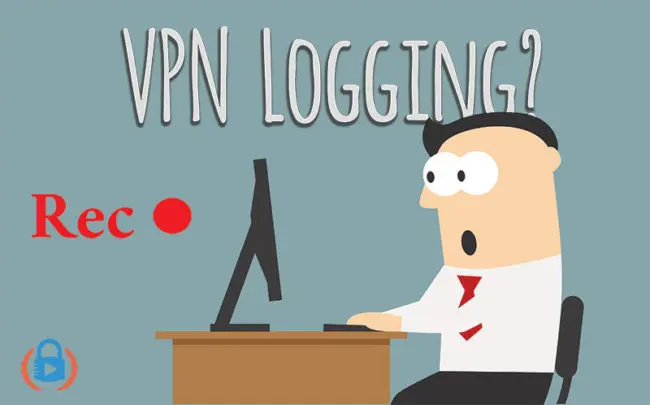 You should also ask yourself how the particular company makes its money.
If it does not charge an annual fee, it's likely that the provider not only logs user data but also sells it off to third parties.
Even with paid services, you'll want to read through their privacy policy page to determine what data they do collect and how they use it.
Pro Tip for Spotting a Fake
If there is no privacy policy on their website, or if the privacy policy you find isn't very clear on how they manage your data, steer clear of that particular company. Chances are they aren't legitimate.
Does the VPN Have Multiple Customer Support Channels?
Quality virtual private networks have quality customer support.
Period.
This could come in many different forms, but the most common include:
Instant live chat support on the website;
Quick turnaround times for email customer support;
Active community forums;
FAQ pages;
Pro Tip: Check their Facebook page; they will give you data on how fast they respond to customer requests.
Test your intended provider's customer support prior to subscribing to see how fast they respond. Check any customer support claims on their social media as well to get a thorough picture of how they interact with customers.
I always tell people: it's not if you have an issue, it's when. How their customer support responds is super important!
Do They Have Active Social Media?
Legitimate providers have Facebook pages, Twitter accounts and other social media pages.
They should also be very active on these accounts in sharing content that benefits its customers and replying to comments.
Pro-tip: Check how old the their social media is. If they were launched in the past few months, then it's probably best to avoid that particular provider.
Do They Have a Dedicated Mobile App?
If the answer is no, then you should definitely look elsewhere.
Developing a good app for iOS and Android takes both time and money. Any legitimate service will have a dedicated app for Windows, Mac, Android and iOS at the very least.
Not having a dedicated app is a huge red flag.
If you're being forced to manually input settings on your phone or download a file that will automatically change your settings, I suggest you run as far from that virtual private network as possible.
Which VPNs Aren't Fake? (My Experience)
This is an oddly difficult question to answer, in part because even reviews can be misleading.
The aforementioned CSIRO report found that many of the fake VPNs reviewed had glowing reviews on app stores.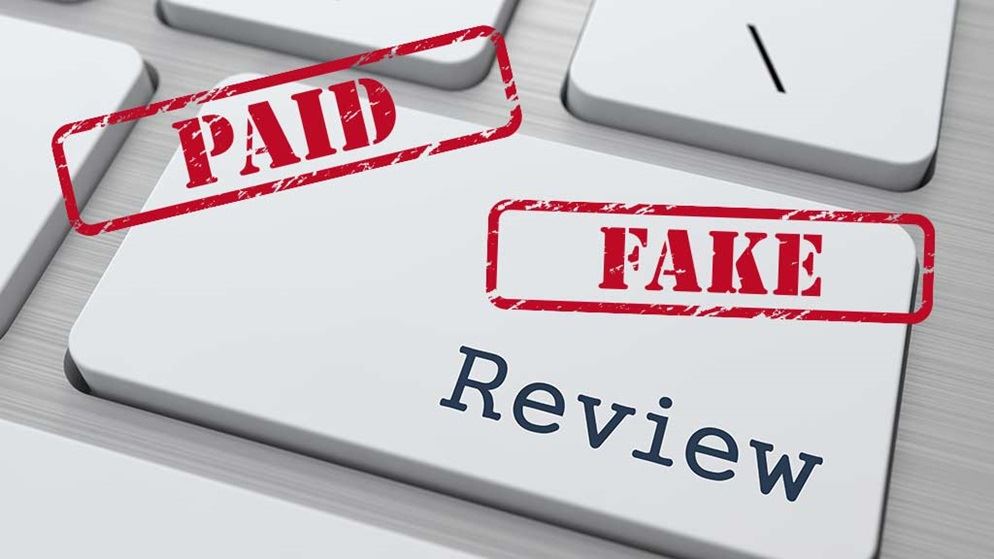 Of course, these reviews had either been falsely generated by the company itself or had been paid reviews. How can you tell the difference?
It's almost impossible.
Do not solely rely on these reviews in your decision – and this includes the VPN reviews on this website! Do your own in-depth research.
Personally, I tend to recommend three companies that I've had more than 12 years of experience and lots of interactions with. I've done my own research and although I'm open about the fact that these links are affiliate links, this is what I tell my own family and friends to use.
ExpressVPN | Recommended
More than 13 years of service as a company;
Based in the British Virgin Islands;
Most popular consumer service on the market;
---
VyprVPN | Most Transparent Service
Providing privacy & security services for over 10+ years;
Based in Switzerland;
Most transparent about page of any VPN;
---
NordVPN | Best Overall User Experience
Founded in 2008;
Based out of Panama;
Best desktop and mobile apps with amazing user-experience;
Each of the companies listed above is a paid service (not free), but they also all come with a 30-day money back guarantee.
This means that if you purchase the service and decide it doesn't fit your needs or doesn't work the way you want it to, you can get a full refund with no questions asked.
Final Thoughts | Spotting a Fake
With growing legions of fake VPNs surfacing on the market, you should stay up to date on the danger they pose and how to spot them. Of the many things I talked about researching, make sure you:
Look at their about page to see how transparent the company is;
Check their social media to see if they're active in using the platform and responding to customers;
Try out their customer support to see how fast they respond. Are they able to answer your question using fluent, easy-to-understand English?
Remember that the best VPNs will protect your information from third parties. Don't let the opposite happen by falling victim to a fake.