What's the difference between Dashlane vs 1Password, and which is a better password manager app? Over the past 6 months I've been using both apps on my laptop and mobile devices to see which one I like more. While it's safe to say that they're both good services and pretty much 90% identical in features, there are some key differences that you should know about before you decide.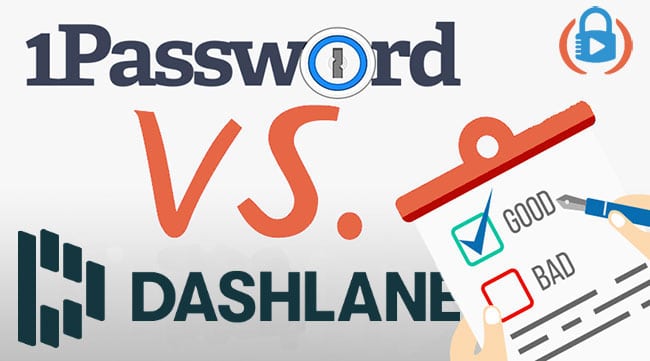 Choosing a password manager app may feel like a daunting decision, but it's really not.
Even as you're doing your research on Dashlane vs 1Password, I can tell you this much:
You can't go wrong with either option.
That being said, I've personally ended this test period with a clear preference between the two. Depending on your situation, there may be certain features that appeal to you and others that don't.
I've already done an in-depth review of Dashlane as well as an additional review of 1Password.
What I'm going to do here is first start by listing out what's the same and then dive into the key differences between Dashlane and 1Password.
Let's dive in!
Note: Some of the links in this article are affiliate links, which means that at no extra cost to you, I may be compensated if you choose to use one of the password manager apps listed below. My goal is to help you make the right decision and I only recommend those services that I've personally used myself.
Dashlane vs 1Password | What's Similar?
Both 1Password and Dashlane are password manager apps that are designed to help you create stronger passwords, store them securely and retrieve them when needed.
When you really boil it down, this isn't a particularly complicated task from a user perspective.
Both services offer a secure vault to store your passwords and have created apps that make it easy to autofill the passwords when you need them.
Key Similarities | Comparison Chart
Obviously, the core of Dashlane vs 1Password is identical, but as a user there are a number of things that look and function the same.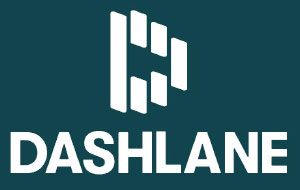 Vault Syncing
Password Auto-fill
Password Generator
iOS & Android Apps
Monitors identity theft (Identity Dashboard)
Offers 2-Factor Authentication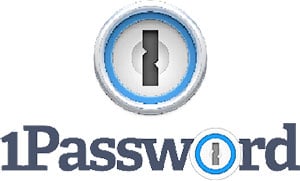 Vault Syncing
Password Auto-fill
Password Generator
iOS & Android Apps
Monitors identity theft (Watchtower)
Offers 2-Factor Authentication
The similarities between the two password managers apps is apparent when you open up the desktop app.
Here's what Dashlane's desktop app looks like: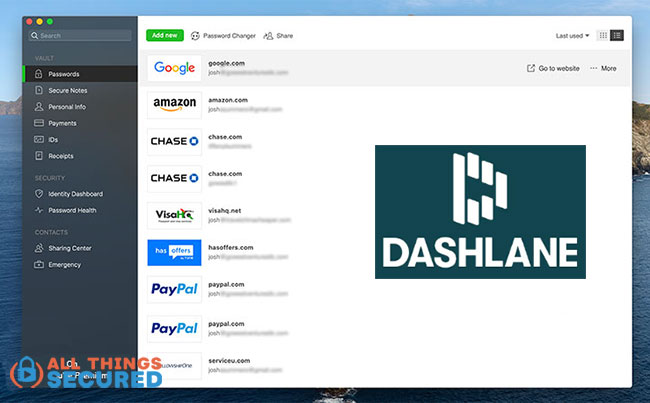 …and this is what the 1Password software looks like:
Even though I rarely open up the desktop app during daily usage, you can see how similar they are.
Both apps – and I'm talking about the mobile apps as well here – offer you the ability to:
Secure Storage: Both allow you to store secure notes, credit cards or other documents;
Monitor your password health: 1Password calls it their "Watchtower" and Dashlane just calls it "Password Health"; essentially, they're built in password strength checkers.
Use Biometric Login: I can use my fingerprint or Face ID to log in on either the desktop or mobile where available;
Create Favorites: If you have some logins that you use more than others, you can set them as "favorites" in both apps.
A quick note about putting all your passwords in a single vault. While each of these apps claims to have high security – and I believe them – I still don't trust them.
That's why I recommend you also use a double blind password strategy whether you end up going with Dashlane, 1Password or any other similar service.
I could go on about the similarities, but I'll stop there for now. I think what's most important is to understand the differences of Dashlane vs 1Password.
Key Differences | Dashlane vs 1Password
To keep things simple, I'm going to break out five key areas where Dashlane and 1Password differ.
While it's a bit subjective (I admit), I'm going to try to name a "winner" for each category of differences.
1. Sharing Passwords | Winner: 1Password
Dashlane and 1Password take two different approaches to sharing passwords. Your individual situation will determine which is best for you.
1Password offers a Family Plan that includes a shared vault as well as individual vault for each family member (up to 5).
For example, I keep our family bank account login in the shared vault so that my wife can access it and we don't have to have two separate copies of the same login.
As you can see in the screenshot above, my family uses our shared vault to share our Netflix password, Amazon password and even copies of our family passports.
The upside here is that I can move certain logins and documents in/out of the shared vault easily. The downside is that it's difficult to share passwords outside our family unit.
Dashlane, on the other hand, takes a different approach. Instead, they promote a password sharing feature that gives individual access to your passwords without sharing the actual password.
So, for example, if you need to give your CPA access to an investment account, you can share the password through Dashlane without them actually seeing the password. Access is granted through email and can be revoked at any time.
The downside here is that this access is only granted when the user creates their own Dashlane account.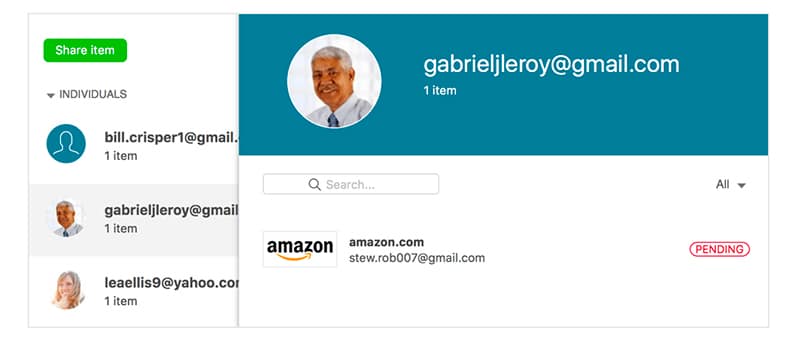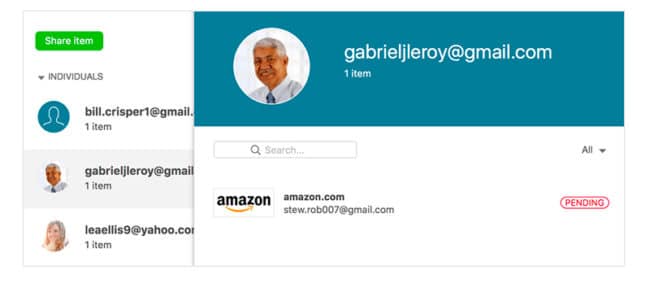 UPDATE: Dashlane has now introduced a new family plan that allows for vault sharing between 5 members of your family. While this is a welcome feature, it's priced at almost twice the cost of 1Password, so I still give them the edge here.
2. Password Auto-Fill | Winner: Dashlane
As previously mentioned, when comparing Dashlane vs 1Password, they both offer a password auto-fill feature so that you don't have the added steps of copy/paste.
When you come to a login screen, on a mobile device you would literally click the word "Password", confirm your identity either through your master password or biometrics, and then the password would be autofilled.
This works the same for both apps, but Dashlane has a slight edge here.
Why the edge?
On the desktop version of Dashlane, it not only auto-fills the password, it also performs an auto-login. In other words, the app fills in your username and password and then clicks to login for you.
Sure, that one click only takes an extra second, but when you add up how many times we log in to our online accounts, those seconds can add up.
It's noticeable how much faster I can log in to my accounts with Dashlane as opposed to other password manager apps.
There is a downside: Honestly, I don't trust password manager apps (I don't trust any software, frankly). Oftentimes, the password I store in my password manager app isn't the full password (this is called a double-blind password).
This added convenience that Dashlane provides is great, but it doesn't work for me since it would auto-login with the wrong password.
Remember: convenience and security are not friends.
3. Travel Mode | Winner: 1Password
Now that we've mentioned security, it's a legitimate concern wondering about whether a password manager is safe. There's something scary about carrying around the keys to your entire online identity when you're traveling, particularly internationally.
What happens if your device gets stolen or if you're detained and told to provide access to your accounts?
It sounds far-fetched, but it's happened to me personally.
I was forced by a foreign government to hand over passwords to some of my online accounts. I wish I had known about a feature that 1Password offers known as "Travel Mode".
In short, 1Password's Travel Mode allows you to remove certain vaults from your phone while you're traveling and then re-download them when you return. Only keep what you need on your device, instead of your entire life.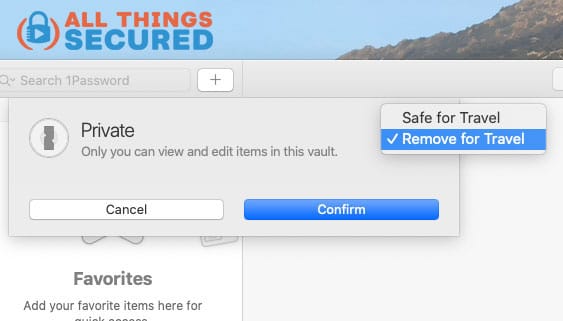 To my knowledge, Dashlane doesn't offer anything similar to this.
While it's not a feature that will be useful to everybody, it is unique to 1Password.
4. Free Version | Winner: Dashlane
If you're hoping to get a simple free version of a good password manager app, when comparing Dashlane vs 1Password, only Dashlane has this feature.
It's worth noting, however, that Dashlane's free version is only good for 50 passwords, so I consider it more of a Freemium model as opposed to a "free". This is especially true since the average person has more than 100 online logins (I have more than 350!).
1Password does, however, offer a 30-day free trial. While it doesn't require a credit card to sign up, it does expire after 30 days.
5. Emergency Lockout Feature | Winner: Tie
What happens to your password vault if you were to unfortunately die tomorrow?
Both Dashlane and 1Password can't access your vault without your master password, so it's really up to you.
The companies take two different approaches to emergency lockout.
1Password provides you with an Emergency Kit that contains all the information somebody would need to access your vault. The downside to this is that it would need to be kept somewhere secure like a bank vault or a safe in your house.
Dashlane, on the other hand, offers an Emergency Lockout Protection feature that allows you to set up specific contacts who can access your account in the case of emergency.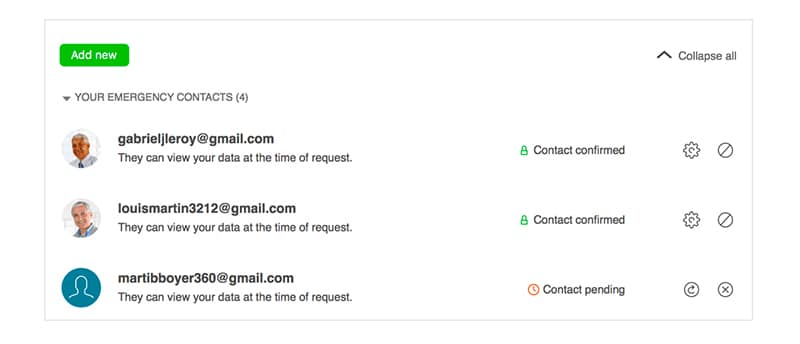 Both options have their pros and cons, so I'd say this is a toss up as to which is better.
The most important thing is that you make sure you have a way for somebody to access your account in case of emergency.
Final Verdict | 1Password vs Dashlane Comparison
Honestly, both 1Password and Dashlane are great products. I've enjoyed using both of them and you're not going to go wrong choosing either one.
In my experience, 1Password had a slight edge in terms of usability and features, particularly since I take advantage of the Family Plan. I like having multiple vaults where I can store different kinds of passwords and share among my family.
However, I also realize that different people have different situations. Perhaps the features Dashlane offers work better for you.
In either case, you can try each app for free, at least for the next 30 days.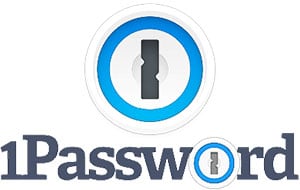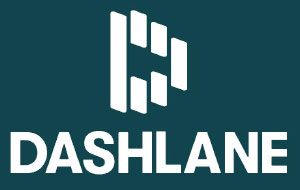 What's been your experience with Dashlane vs 1Password?
Leave a comment below with your own thoughts. I'd love to hear them.