Despite all the marketing we're being fed, protecting your online privacy and digital security doesn't have to cost you hundreds of dollars a month. These 7 free online security tools are what I recommend to protect you from online identity theft and hacking.
Make sure you subscribe to the All Things Secured YouTube channel!
I've said this before, but it's worth saying this over and over again until it's crystal clear:
Security is a mindset, not a software.
Your ability to fend off hackers and protect yourself from identity theft is dependent on your ability to shift your mindset to one of caution and intentionality.
That said, there are certain tools which can aid in you question for a stronger cybersecurity profile. We're going to look at seven such tools that you can start using today, including:
Let's dive in!
Note: Some of the links in this article may be affiliate links, which means that at no extra cost to you, I may be compensated if you choose to use one of the services listed. I only recommend what I personally have used, and I appreciate your support!
BitWarden Password Manager App
For most people, passwords represent the most vulnerable, hack-able entry point into their online lives.
We either have weak passwords (check your password strength here if you're not sure) or they reuse the same passwords over and over again.
Password manager apps are the solution.
You've probably heard of a number of paid password managers such as 1Password (my recommendation) or Dashlane. These are great tools that I use, but if you don't have the budget and don't need the extra bells or whistles, I highly recommend a free password manager called BitWarden.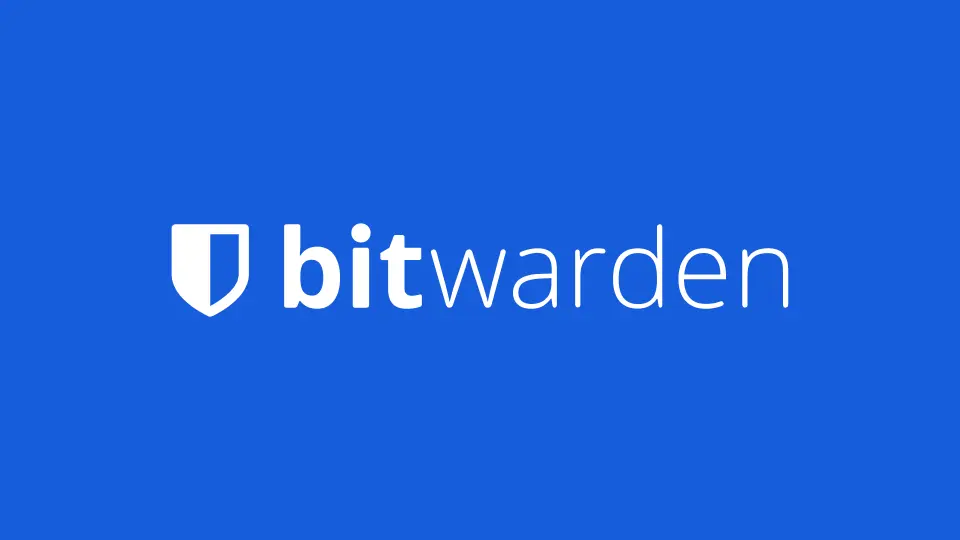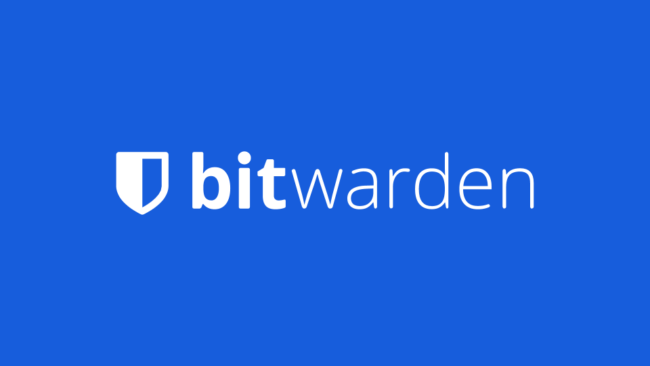 Bitwarden is a tool that does exactly what you think it does: it helps you create, store and retrieve great passwords.
That's it.
Use a Good Password Manager!
Start Using Bitwarden Free Today
If you're not using a password manager app and you don't know if you want to pay for one, Bitwarden is a great option.
Free Credit Report Checks
Did you know that you are allowed to request a credit report once per year from each of the major credit bureaus?
You could pay a service like Identity Force (my recommended identity monitoring service) to maintain a daily view of your credit report, and this is valuable if you're at high risk of identity theft.
But for most people, going through and getting a credit report done once every 4 months is more than enough.
I recommend that you:
Schedule the Checks on your Calendar: Go ahead and set the reminders in your calendar so you don't forget.
Request the Credit Report: When it's time, go to the website of one of the major credit bureaus (Equifax, Experian, TransUnion) and request a free credit report. **Don't pay for anything or give your credit card!**
Scan Your Credit Report: You're looking for any inconsistencies in the report, such as an address that you've never lived at, a bank account you've never opened or anything else that looks suspicious.
Add a Credit Freeze to Your Account: While you're at it, it's worth taking 10 minutes to protect your identity with a credit freeze. Thankfully, this is free just like the credit report is, and can be done at the same time that you're logging into the different credit bureaus.
If you need some help, I've created this easy tutorial to check your free credit report here.
Signal & Telegram | Secure Messaging
In our current digital age, we have far too many messaging apps to choose from. Even now, my phone currently has:
Aside from being confusing (which app do I use to message which friend again?!), many of these apps are also insecure.
If you're looking for good end-to-end encryption for your most sensitive conversations, I highly recommend you migrate over to Signal or Telegram.
Both of these are considered some of most secure messaging apps available on the App Store right now, and both of them offer end-to-End encryption and zero-knowledge (meaning that even Signal and Telegram don't know what you're saying).
2-Factor Authentication Tools (2FA or MFA)
If you forced me to give only one recommendation for the best free online security tools, it would be an easy answer: 2-factor authentication (2FA) or multi-factor authentication (MFA).
What is 2-factor authentication, you ask?
It's simply a second method, beyond just your password, that an online login can verify that you are who you say you are.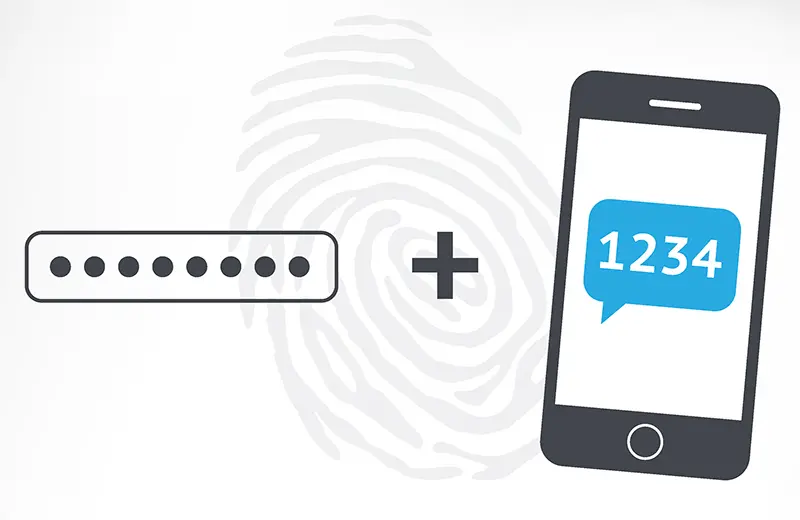 2-Factor authentication is free and fairly easy to set up (although if you need help, you can watch this video on how to set up 2FA).
In short, 2FA can be set up with 3 methods:
Text messaging (which is the least secure);
An authenticator app such as setting up Google Authenticator, or
A 2FA security key such as the popular Yubikey that I recommend.
While SMS and authenticator apps are better than nothing, the best security comes from using a 2FA key (although this isn't free, like the others). Check out this comparison of the best 2FA security keys for help choosing one.
Firefox or Brave Browser (instead of Chrome)
I used to be a Google Chrome user, like more than 65% of internet users are today.
Then I started using Google Analytics on my websites and began to see just how much data is collected from users who not only use Chrome, but use it while logged into their Google account and searching on Google's homepage.
That's a lot of data that you're serving up to Google on a silver platter!
Although the risk of getting hacked by using Chrome is quite low, there's a lot of good reasons to try to reduce your reliance on Google data products by finding good alternatives.
Stop Using Chrome
Choose Firefox instead (Free!)
Mozilla Firefox is a great alternative to Chrome (and one I'm using to write this right now!) and I like the Brave browser as well.
Both Firefox and Brave don't track your search history in the same way Chrome does and is designed to maintain privacy that blocks out tracking by Facebook, Google and other 3-parties.
Redirect Detective for Short Links
Whether on social media or in an email, it's not uncommon to see what are known as "shortened links". These are links that are shorter, obviously, but also hide the end URL and allow for click tracking.
Examples of this kind of shortened are:
Bit.ly: The most popular link shortener;
TinyURL: Another often-used shortener;
Ow.ly: a shortener owned by Hootsuite;
There are many others, including shorteners specifically used by Twitter, LinkedIn and more.
The problem is that since these shorteners mask the final URL destination, you don't know exactly where you'll be taken when you click the link…
…and that can be dangerous.
As I've shared in my STOP Method for avoiding phishing scams, you should never click on links that you don't 100% trust.
IMPORTANT: Learn to spot a scam email at a glance
That's where Redirect Detective comes in handy.
Don't Click Unknown Links
Just copy and paste the shortened URL and it will tell you exactly where it leads and if it's a trustworthy site.
Listen to Software Update Notifications
This final tool is admittedly not a "tool" as much as it's just a best practice.
You know that annoying update notification you seem to get every other week on your operating system, software or favorite app?
Don't ignore it!
If there's an update, download it.
You see, in addition to the new features that these OS and apps are getting, they're also patching up any new security flaws that they find in the process.
If you're using an older version of the software, you're now vulnerable to these known security bugs.
I'm not saying you need to use beta version of software or update the same day things come out. You can wait for a day or two to make sure that there aren't any other bugs that need to be fixed.
But make sure you stay up-to-date with your software as much as you can.
Free Online Security Tools in 2023
Each of these tools are free to use and aren't considered "freemium" or "limited" free. They are, 100% free online security tools.
So why not use them?
Also, don't forget to download the helpful online security checklist that will walk you through even more ways that you can tighten up your privacy.
Why not try Bitwarden as a password manager app, switch to Firefox, start checking your free credit report, etc., etc.?
It doesn't cost you anything but a few minutes of time to set up. Trust me, it's worth the effort.