Wait…why wouldn't you want to use a VPN created by the world's largest technology company? There are a number of reasons why you should actively avoid Google VPN. Here's why.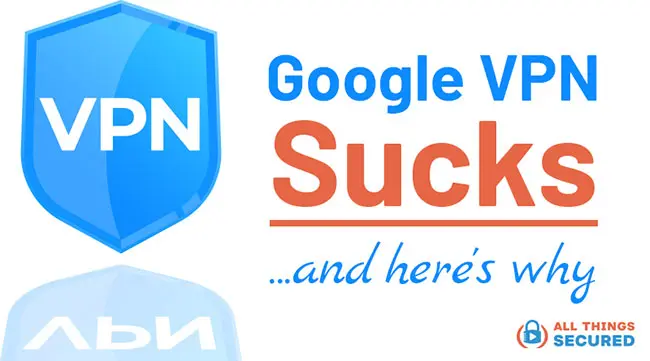 Do you want to hear an internet security joke? Google has a VPN service.
Haha!
Yes, the biggest data collection company has a service to help protect your data from data collectors. And if that isn't enough to worry you…I don't know what will.
Now, wait till you hear one of their key selling points: Google will never use the VPN connection to track, log or sell your browsing activity. Such a bold claim when Google's whole business model is based on tracking your online activity to help advertisers serve you targeted ads.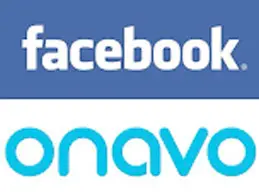 Which reminds me. Facebook, yet another company that makes its profit from tracking user online activity, had a VPN service too. The VPN service had to be banned from the iOS app store and Google Play store after it was found to be secretly collecting the browsing data of its users.
So, you'll excuse me if I'm not at all enthusiastic about Google's VPN.
The service is currently only available to US Google One subscribers using the 2TB package or above. Then based on its initial success, they can then make it available for all users worldwide.
This post is about determining whether the VPN by Google is a solution you should consider. My answer is simple.
Don't use Google VPN.
To be fair, the VPN does come with its benefits but ultimately, it fails in one critical aspect that we will explore later in the post.
Benefits of using Google VPN
Just like all the other VPNs, the Google VPN is a tool that will encrypt your data across the internet between your device and one of Google's servers. As with any virtual private network like this, there are a few innate benefits you get from this:
Secure Public Network Access: Google VPN will secure and encrypt all your internet traffic if you're accessing a public network at a coffee shop, airport or other public place.
Mask Your IP Address: Google VPN will mask your real IP address, which provides a small bit of anonymity (not complete) and allow you to possibly access geo-blocked streaming content.
Open-Source Code: Similar to ProtonVPN, Google is one of only a couple companies that makes its app's VPN client libraries open-source, allowing anyone with the skill to audit the code the opportunity to see if it really is secure. Google will also be enlisting the services of a third-party auditor to validate the privacy claims.
But this does not answer the billion-dollar question:
How will Google make money if people are hiding their browsing activities from them?
Why It's a Bad Idea to Use Google VPN
In the recently concluded financial year, Google's total revenue was 160.74 billion US dollars. Advertising revenue made up the bulk of it with $134.81 billion dollars.
That's BILLION with a "B".
Therefore, more people adopting the use of VPNs threatens Google's biggest revenue stream. And yet the company wants us to believe that this has made them so happy that they have come up with a VPN service to help even more people become online ghosts.
Yeah, right.
If anything, the VPN is an attempt by Google to maintain power over people's data. People are awakening to the importance of using VPNs and Google wants to make sure that the people don't choose other VPNs as that will make it difficult for them to track the people across the internet.
The other reason I'm so against Google's VPN is that the company has a track record for violating user privacy. This is not the reputation you want your VPN provider to have.
Alternatives to Google VPN in 2023
So, we've established that Google VPN is not the solution to use if you want complete security and anonymity. Now, let's look at your other available options and why they are a great pick.
I have two VPN services that I highly recommend. I have used and continue to use these solutions and I believe they are founded on genuine interest to keep you safe while online.
NordVPN | Best Alternative to Google VPN
I can't think of another VPN that has more solid security and privacy offerings than NordVPN.
The VPN uses the standard AES 256-bit encryption but then goes on to add advanced security features like double VPN and Tor over VPN.
The former helps you encrypt your internet traffic twice while the latter lets you enjoy that added anonymity that comes with using the TOR browser but without having to download the browser separately (read more about the differences between VPN and Tor here).
As a result, you never have to worry about hackers stealing your sensitive information on public networks, your ISP monitoring your online activities, or advertisers tracking your browsing activity.
The VPN does not store any personal information that could compromise your anonymity and they have now undergone third-party audits for two consecutive years to verify those claims.
NordVPN is based in Panama which is a great VPN jurisdiction as there are no laws forcing data companies to share the data with the government.
Apart from privacy and security, this VPN is also an excellent solution to access blocked websites and access geo-restricted content. You will have over 5600 servers in 59 countries to choose from.
Additionally, NordVPN comes with an integrated ad-blocker and a tool to identify and block malicious sites.
The VPN is available for all popular operating systems and allows up to 6 simultaneous connections on a single subscription. You can bypass this limit by installing the VPN on a router which will help you protect all the other devices connected to the router.
Try NordVPN for 30 Days
and get your money back if you don't like it.
Once you purchase the VPN, you have 30-days to try it out. If it does not perform as expected, you can request a refund. You can also read our full NordVPN review here.
Surfshark | Best Value Alternative to Google VPN
Another great Google VPN alternative is Surfshark. The VPN uses AES 256-bit encryption combined with IKEv2/IPSec connection protocol to provide a healthy balance between security and speed.
If you want to make the security even tighter you can switch to the newer Wireguard connection protocol.
To ensure that your online identity is never compromised, Surfshark does not log any personal information. Also, the VPN allows you to connect to the internet via multiple countries which is an excellent way to confuse anyone trying to track you.
A dedicated VPN killswitch will automatically disable your internet if the VPN disconnects accidentally ensuring that unencrypted data does not leak.
But the best part about Surfshark is it does not limit the number of devices you can protect using a single license. You can use it for all your devices.
Also included as part of the VPN is the CleanWeb tool that blocks ads and also helps identify and block trackers and malware on websites.
Surfshark also has a camouflage mode that disguises VPN traffic as normal traffic to get past sites and networks that ban VPN use.
Try Surfshark VPN for 30 Days
and get your money back if you don't like it.
The VPN comes with a 30-day money-back guarantee allowing you to test it out and request a refund if it does not meet your performance needs. Again, take a few minutes to read through our full Surfshark VPN review here.