Google has built one of the most amazing internet browsers – that's for sure. But when it comes to privacy, well…that's probably why you're here looking for the best alternatives to Chrome. Thankfully, there are plenty of private browsers to choose from, and I'll share the pros and cons for each.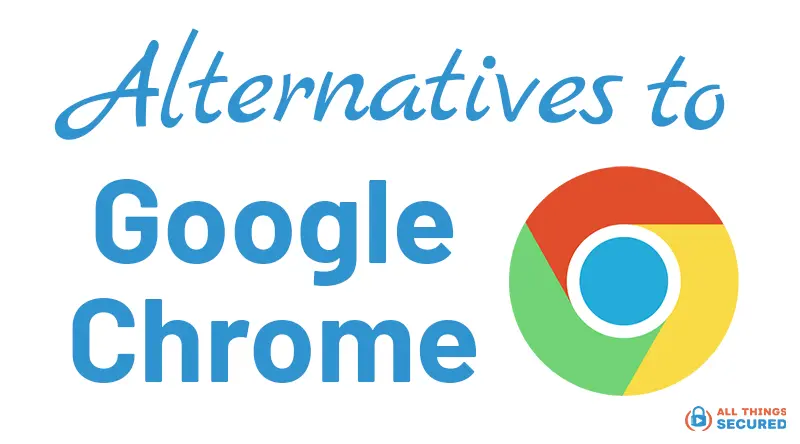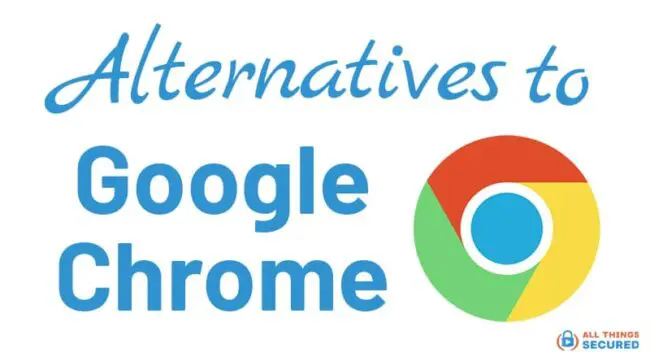 Did you know that as of early 2023, Google's Chrome web browser was being used by 69% of desktop users and 63% mobile users?
When you consider that the second-highest option only accounts for less than 10%, it's clear that Google Chrome is the undisputed market leader.
The problem, as you probably know, is that Google's entire business model revolves around the collection of our personal data and browsing habits.
That's exactly why Chrome was built in the first place and it's the same reason why some people are looking for good Gmail alternatives!
So if you want any shred of privacy while you're browsing your favorite news site, streaming your favorite shows or purchasing stuff online, you'll want to consider one of the many alternatives to Chrome that are available.
But what are the best Chrome alternatives?
We're going to cover what options you have as well as the pros and cons of each.
Use the navigation links above to jump to a specific section, or you can continue scrolling down to read more.
6 Best Alternatives to Chrome in 2023
Instead of beating around the bush, let's jump right in and talk about these best Google Chrome alternative.
Firefox
Brave
Tor Browser
Microsoft Edge
Safari
Opera
The good news is that, as with Chrome, each option I'm presenting here is free. In fact, one of them even pays you to use the browser!
I'll start with my favorite and the one I use on a daily basis: Firefox.
Mozilla Firefox | Recommended Chrome Alternative
If you value a seamless transition and a similar interface when choosing the best alternative to Chrome, the Firefox browser is the best choice.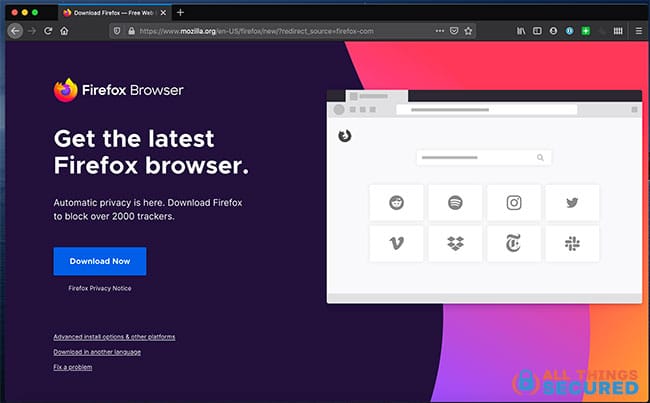 Firefox is a distant second to Chrome when it comes to market share (7% vs 68%), but it's still a sizable market share.
What this means is that of all the Chrome alternatives listed here, Firefox is the one most likely to be supported with extensions and add-ons by third-party developers.
It's a very stable browser (i.e. it doesn't crash easily), it's fast and it's incredibly easy to migrate over.
Strengths of Mozilla Firefox
Excellent extension & add-on support;
An optional Mozilla VPN extension (additional fee);
Incredibly easy to migrate over from Chrome;
Fast, stable and private;
Firefox is the browser that I use on a daily basis and the one I recommend most for those who want a Chrome alternative but don't want the change to be too drastic.
Brave | Best Open-Source Browser
The Brave internet browser is unique in that it's not only an open-source project, it's also the only browser I know of that pays you to use the software.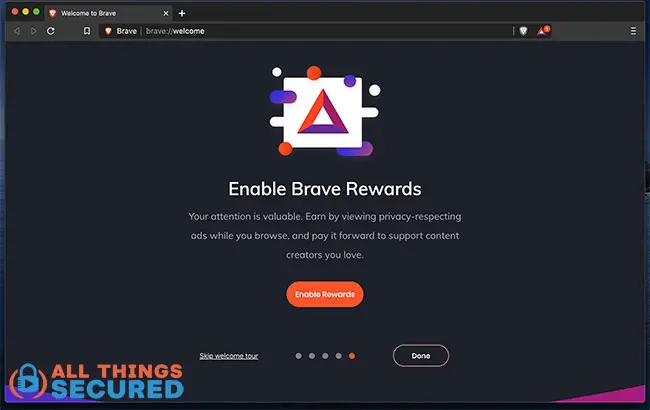 An an alternative to Chrome, Brave definitely feels familiar with the search bar, tabs, back/forward buttons, etc.
In addition to ad blocking, customizable tracking, and cross-device syncing, the Brave internet browser has one thing that no other browser offers:
Brave rewards.
Brave gives you the ability to earn these rewards by viewing private ads and you can either cash out those rewards or use them to tip your favorite online creator.
Strengths of Brave
Open-source, which means it offers peer-reviewed;
Familiar interface that mimics Chrome;
When combined with DuckDuckGo search, offers superior privacy
Brave rewards for using the browser.
One more unique feature of Brave is the ability to browse privately by opening a private Tor window.
Speaking of Tor…
Tor Browser | Best for Privacy
If privacy is your number one concern, the Tor Browser is the only alternative to Chrome you should use.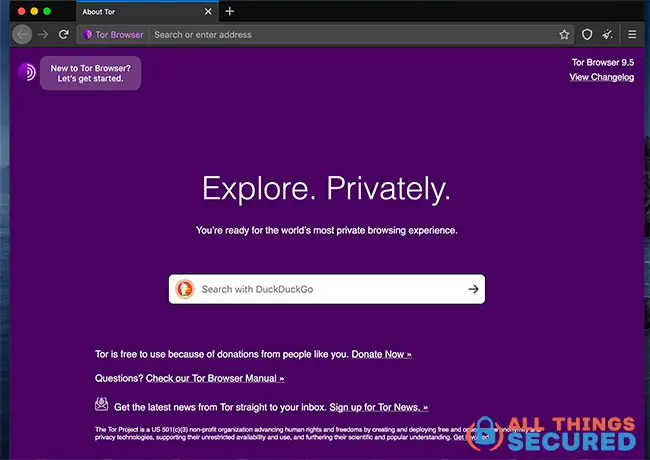 The Tor project has been heralded by the privacy community for more than a decade as the answer to major corporations like Google and Facebook tracking everything you do online (Make sure to change these 7 Facebook settings to protect your information).
The Tor browser sends your traffic through a vast network of relays that encrypts what you're doing and conceals your real location.
Tor is very similar to a VPN, but the biggest difference is that it offers privacy only for anything you visit on your browser instead of on a system-level.
This also means that it can unblocked censored content, whether you're in a country like China or on a private school network.
Benefits of Tor Browser
Provides the ultimate privacy through encryption and multiple relays;
Unblocks censored content (although not geoblocked content)
Prevents most tracking and user monitoring;
I wouldn't consider Tor to be the most user-friendly alternative to Chrome, but it continues to be improved.
New Microsoft Edge | Best Newcomer
Yes, I know, Edge has been around for a while. But the 2020 upgrade turned heads for a good reason.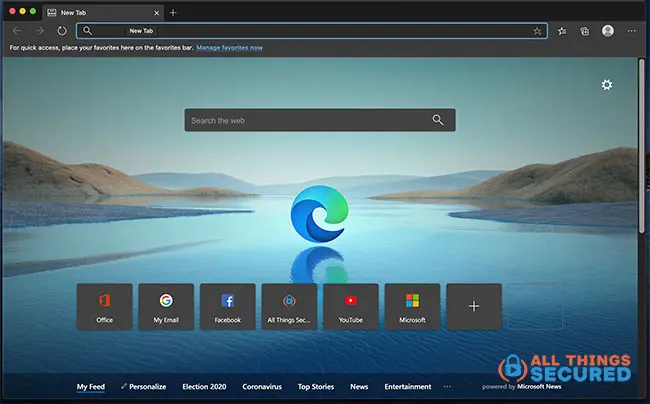 The new Edge has been dubbed "the best reason to quit Chrome".
Because it's based on Chromium, which is the open source foundation of Google Chrome, Edge allows you to make the switch while still being able to use most of the plugins and extras that you were using with Chrome.
Edge doesn't use up as much battery as Chrome, it seems to be slightly faster and it has a very pleasing design.
Benefits of Edge Browser
Based on Chromium, so Chrome plugins still work;
Well-designed;
Drains less battery and runs slightly faster than Chrome;
My only recommendation: if you use Edge, change the default search engine away from Bing. Seriously.
Safari Browser | Best for Mac Users
If you own a Macbook or an iPhone, you already have Safari, whether you like it or not. But hey…it's a viable Chrome alternative.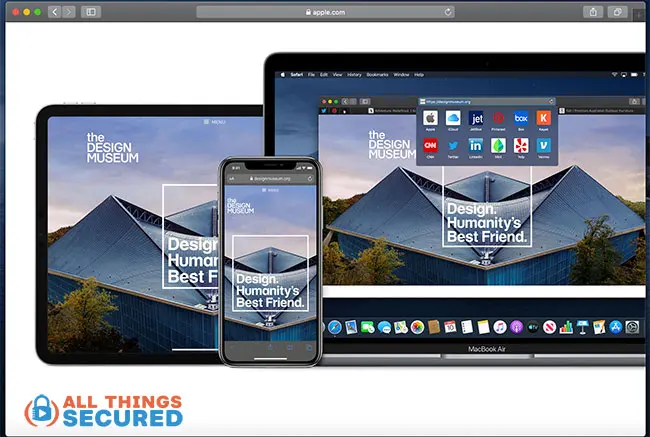 Safari has never been my favorite internet browser, but as with any piece of software made by Apple, it works seamlessly with any and all Apple-made products.
So if you're immersed in the Apple ecosystem and you have an iPhone, iPad, Macbook, etc. – it might make sense to just use the Safari browser.
In addition to being fast and configurable, it's also one of the best browsers at switching between devices (naturally). Apple calls it a "handoff", and it's much better than a simple "sync".
Benefits of Safari Browser
Works seamlessly with Apple devices;
"Hand off" feature makes switching devices easy;
No Download: If you have an Apple device, you have Safari
Apple has pretty much abandoned any support of a Windows version of Safari browser, so if you use a PC, you can ignore this as one of the alternatives to Chrome.
Opera Browser | Fastest Chrome Alternative
If you're interested in speed, Opera might be a Chrome alternative that's worth trying.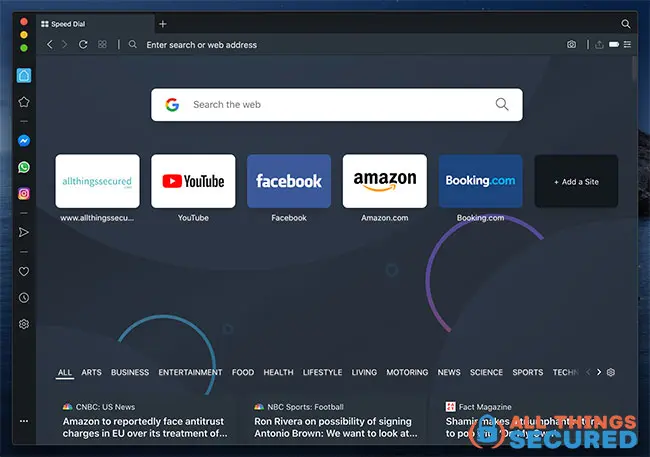 Opera is a popular browser for its speed, but it's also the one that represents the biggest design change from Chrome.
In other words, if you want your new browser to feel familiar and easy, Opera might not be for you.
However, if you do get used to the unique design, it's an excellent software for fast browsing.
Benefits of Opera Browser
Opera's mobile apps are also quite stunning, which isn't always the case for some of the other options listed here.
How to Easily Switch Web Browsers
The idea of switching away from Google Chrome to another internet browser may seem impossible at first, but it's not as hard as you think.
Each of the Chrome alternatives listed above offers ways to migrate your bookmarks, passwords, extensions and settings, although some work better than others.
Here's a quick look at how you can make the switch as seamless as possible.
How to Migrate Bookmarks from Chrome
Time needed: 5 minutes
Exporting your bookmarks from Chrome to another internet browser is thankfully a very simple process.
Open Your Chrome Bookmarks Tab

You can find the bookmarks as one of the menu items for the app or you can simply navigate to the following URL: chrome://bookmarks (copy & paste this into the URL bar).

Export your bookmarks to an HTML file

There are three dots on the right side of the bookmarks search bar. When you click that, you should see a setting that allows you to "export bookmarks". There will be a popup asking you what to name the file and where to put it.


Import that file into your Chrome alternative browser

Within the bookmarks settings on any browser, you should find an option to "Import Bookmarks". Simply upload the HTML document you just exported from Chrome and you'll see your bookmarks in your new browser, organized in the same way you had them.
The process should take no more than 5 minutes. The hardest part is sometimes just locating the "export" and "import" settings in each browser.
How to Migrate Passwords from Chrome (Warning!)
When it comes to migrating your password vault away from Chrome internet browser, the process is very similar to bookmarks. You're simply finding your vault (which is tied to your Google account), exporting that vault and then importing the file.
However…
This would be a good time to consider a different approach to passwords. I don't consider Chrome to be a secure way to store passwords, and for the same reasons I also don't trust Brave, Firefox, Safari and others.
Browsers are designed to help make your internet experience fast and fun.
They are not designed to be robust, super-secure password manager vaults.
That's where a good password manager app is worth a look. There are free, open-source options as well as some premium options such as the one I use: 1Password.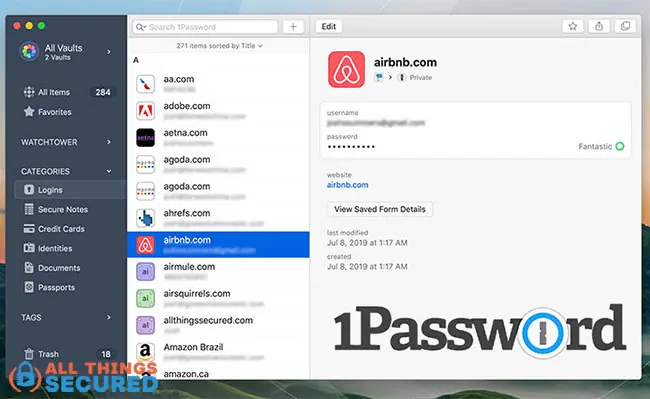 So instead of importing this password vault into one of these alternatives to Chrome, choose a good password manager app and start working with that.
How to Migrate Extensions & Add-ons from Chrome
Extensions and add-ons are the trickiest part of migrating away from Google Chrome and to one of the alternatives.
For some browsers that are based on the Chromium code (such as Edge, Opera and Brave), many of the extensions and add-ons you're familiar with will be available to use.
In the instance of a browser like Firefox, you'll have to search and hope that the developer has created the same plugins for Firefox that they did for Chrome.
And finally, using something like the Tor browser, they highly discourage the use of Tor add-ons since it compromises your privacy and security.
Choosing the Best Alternatives to Chrome for YOU
In the end, no matter which of the alternatives to Chrome you choose, it's going to take a little while to get used to the change.
Embrace it!
With this change comes an incredible increase in privacy and security that is entirely worth it. This is true even if you're using Google's own OS and trying to setup a VPN on Chromebook.
Best of all, each of these Chrome alternatives is free to download and use, so you can easily try a few of them to see which fits your preferences and needs best.