If you're confused about the new Apple iOS update that includes the vague language of having a "rapid security response", you're not alone. I've had my own misgivings but ultimately decided to make the update. Here's what I've learned that should help you decide whether or not to update to 16.4.1 (a).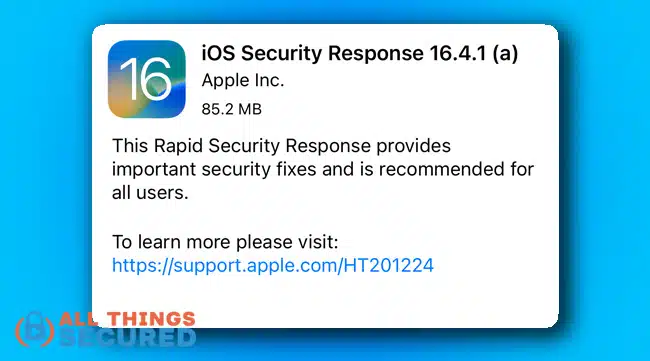 Let's take a moment to discuss three primary questions about this new kind of
What's the Value of Rapid Security Response?
As far as device security is concerned, it's best practice to keep your operating system and all apps updated. The reality, however, is that most people are too lazy to make these updates and even "automatic updates" aren't timely.
Unfortunately, we live in an age where everything – including security threats – take place over the course of minutes, not days or weeks.
In other words, when a security vulnerability is found or a zero-day attack happens, it often gets exploited immediately. Users can't keep their OS and apps updated fast enough to keep up with this changing security landscape.
Apple's solution to this problem is to create a process by which they can quickly and easily react to these security threats to protect their users. That's where Rapid Security Response comes in.
What Does Rapid Security Response Actually Do?
According to Apple's website, this update will allow the company to:
…deliver important security improvements between software updates — for example, improvements to the Safari web browser, the WebKit framework stack, or other critical system libraries. They may also be used to mitigate some security issues more quickly, such as issues that might have been exploited or reported to exist "in the wild."

Apple's Help page
If you're still a bit confused, don't worry. Let's break this down.
Essentially what Apple is doing is giving themselves the permissions and the right to send critical security fixes to your device without the need to issue an entirely new OS update.
If a major security threat is discovered that could be used to cause harm to users, Apple can now send these "micro-updates" in a timely manner.
Should You Upgrade to Use Rapid Security Response?
As with pretty much anything Apple-related, the real answer is that you're going to have to eventually.
But the heart of the question is this: How much do you trust Apple?
So far, the language Apple has used to explain these threats has been extremely vague.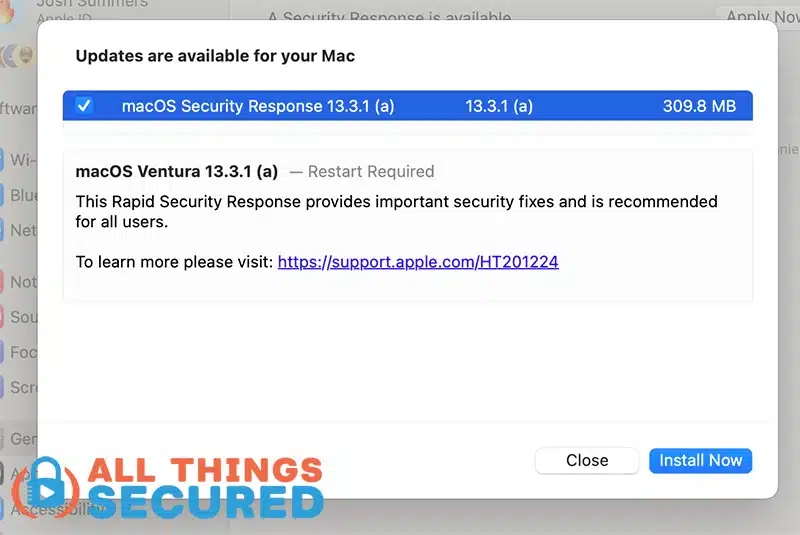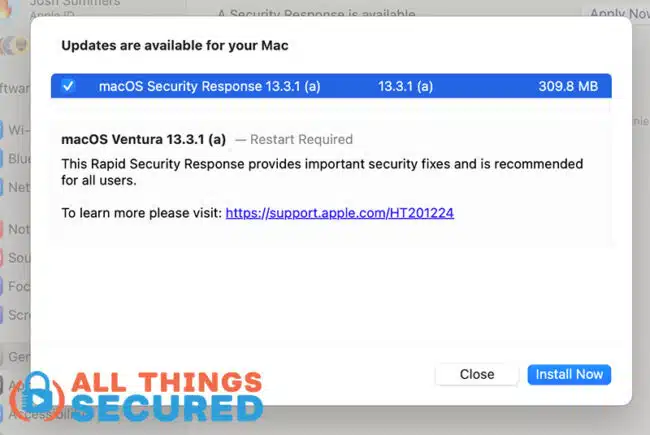 Which important security fixes? Apple doesn't – and may never – say.
There are new threats and attacks happening on Apple devices, operating system and core apps every single hour of every single day. There's reason to be concerned about maintaining the most up-to-date security patches.
So from that perspective, this new Apple feature is welcome.
But it also feels like we're starting to give Apple carte blanche access to our devices in the name of security. If you're deep in the Apple ecosystem, you won't have a choice in the matter, but if this concerns you, you're going to need to consider a move to a different operating platform.
It's too early to know how this security feature is going to be applied and used, but hopefully you have a better understanding of why it's important and what is actually happening in the background so that you can make more informed decisions going forward.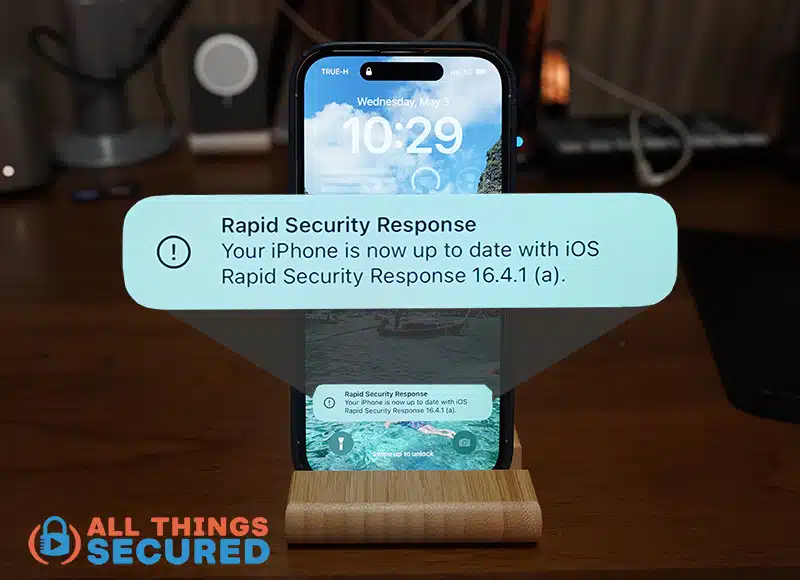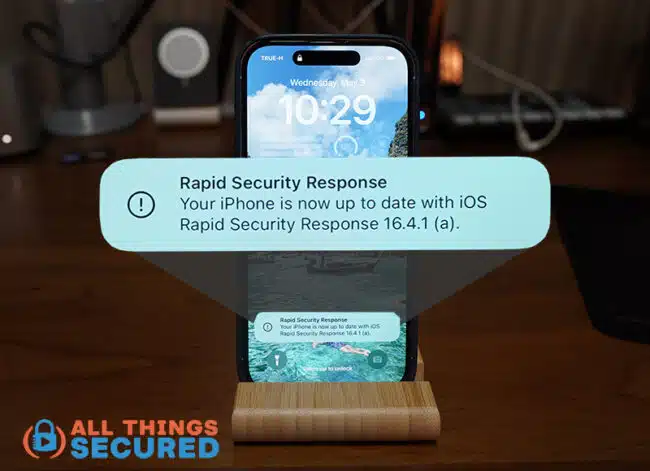 Are you going to upgrade?
More Apple Security & Privacy Tips
If you own an iPhone, iPad, Mac or any other Apple device, listen up.
While Apple provides some of the best privacy and security available on any mobile platform, there are still steps that you can – and need – to take in order to improve the protection.
Check out some of these tips and hacks: