How can you check if your VPN is actually working? There are a few simple tests you can run that can really uncover what's going on behind the scenes of your virtual private network and whether or not it's protecting your internet activity like you expect it is.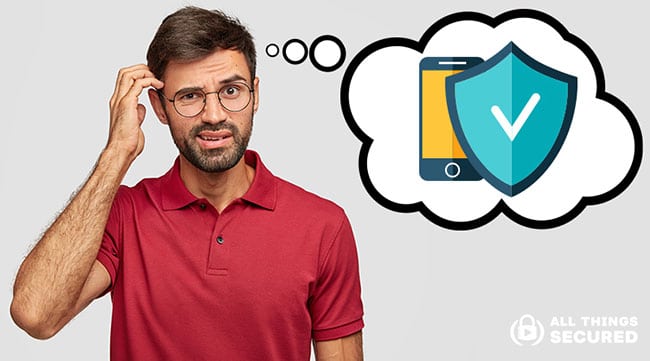 VPNs, or "virtual private networks", are helpful tools in protecting your privacy and movements online. They're not foolproof (nothing is!), but they're one of many tools you can use.
What happens if you're not protected like you thought you were? How can you know if your VPN is securing your identity and location?
When testing if your VPN is working, the most common problems you're looking for are IP leaks and DNS leaks. However, leaks can be hard to spot, which is why we're going to provide a detailed explanation of advanced VPN tests to use.
Tests to Check if Your VPN is Leaking Information
Whether you're wondering if your VPN is leaking information or wondering whether you can be tracked with a VPN, it's common for people to question how their virtual private network is working.
If you don't think your VPN is working, there are a few things you can do to verify your safety online.
There are many reasons why your VPN software might not be providing the security you are promised and exposing your private information online. As stated earlier, the most common problems come from either DNS leaks and IP leaks, so that is where we're going to start.
DNS Leak Testing
Domain Name System requests (DNS) should be masked by your VPN. Without this masking, your internet service provider, the WiFi owner or anybody who is sniffing your internet connection can see which websites you're visiting (although not exactly which pages).
When a DNS leak occurs, the security of an IP address may be preserved, but DNS information will be accessible. This can compromise online safety and make users a target for DNS hijacking attacks.
To easily check your VPN for DNS leaks, first, connect to a VPN server outside of your country and then visit DNSLeakTest.com. If you see IP addresses in your country during the DNS test, and they belong to your ISP, then you have a DNS leak.
A DNS leak does not expose your IP address, but instead the IP address and location of your internet service provider (which can be linked back to you). Additionally, this exposes your browsing history via DNS requests.
Solution: Find a VPN that uses its own secured and encrypted DNS resolvers.
IP Leak Testing for VPNs
Masking IP addresses, or the unique series of numbers assigned to each device connected to a network, is among the most popular reasons for using a VPN. When an IP address leak occurs, users' IP addresses are made vulnerable.
Solution: First, make sure your VPN is disabled and identify your IP address. If your ISP doesn't make this information readily available, visit WhatismyIP.com to check. Knowing this can help you confirm that your VPN isn't revealing this information to unwanted sources.
Once you have your IP address, re-activate your VPN and search for your IP address again. If your search engine or website reveals the same number, you can be sure your VPN isn't properly protecting you. If the numbers are different, that means your VPN is working.
WebRTC Leak | Check if Your VPN is Working
Web Real-Time Communication capabilities are a part of most browsers, allowing users to use voice and video chat services. However, WebRTC services can expose vulnerabilities in a VPN; for example, some websites can use these services to access code with location information if a VPN is not keeping users properly protected.
Solution: WebRTC leaks may coincide with IP and DNS leaks but can occur independently of other problems. You can determine whether you're facing a WebRTC leak by using the WebRTC Testing website. As with IP address leak testing, be sure you know your network IP address. On the testing page, verify that the private IP listed is different from the public IP address specific to your device. If it isn't, you may be facing a WebRTC leak.
Is My VPN a Malware Scam?
Unfortunately, not everyone has the best intentions, preying on those who are trying to protect themselves in the first place. In many cases, it doesn't even matter if your VPN is working…if the VPN itself is a scam.
Several scams circulate the VPN scene, so here are a few to look out for.
The "Free VPN" Scam
Free VPNs are pretty much the most common scam to watch out for. Simply put, they are the direct antithesis of what a VPN is supposed to do. Security is never a guarantee. But when you pay for a good VPN, you have peace of mind knowing the company has more to lose than gain by logging, selling, or distributing your data.
This is exactly what free VPNs tend to do – they log your Internet activity and sell it to 3rd parties to build your advertising profile. Free VPNs have also been known to:
Inject malware onto user devices to enhance tracking of your Internet activity.
Direct you to advertisements.
Not actually encrypt your data.
The "Fake VPN" Scam
A fake VPN is a VPN that engages in activity that goes against the idea of security and privacy. Remember that when connecting to a VPN, you're entrusting another company with your data. This can easily be abused as they relay information back to you such as ads, spam emails, or ransomware threats.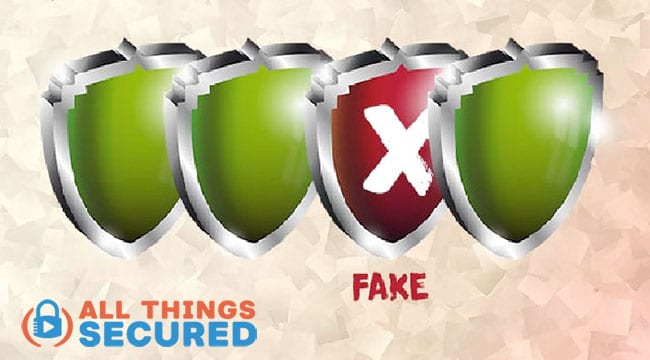 The best VPNs are transparent in their goals, where they operate, and the type of encryption they use. Do your research to determine if the VPN service you're looking to purchase is legitimate. Make sure you read through their terms of service and privacy policy carefully.
The "Questionable Pricing" Scam
Do not fall for scams where you either pay an enormous sum of money or absolutely nothing for service. When reviewing pricing, be sure to also know how much you will pay and when you will be billed.
Before subscribing to a service, first, make sure it is genuine and also shop around to get a feel for how much a competitive VPN will run you. Most VPN services bill you either monthly, bi-annually, or annually. It's rare for a VPN service to bill you weekly.
VPN Websites That Aren't Secure
There is a big difference between HTTP and HTTPS. Taking a moment to see if the VPN provider website is secured with HTTPS in the website URL can help save you from falling for a scam.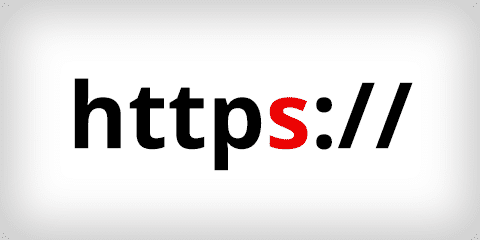 If a VPN does not encrypt their website, you can bet that any promises of anonymity and being "state of the art encryption" are false.
VPNs That Require Too Much Information
Watch out for VPNs that require too much of your private information, such as your real name, phone number or address.
If anonymity is a primary concern for you, steer clear of VPNs that ask you to enter these private details. Another tip is to look for VPNs that accept Bitcoin as a form of payment to further distance your identity from your account.
Best VPNs With Proven Leak Protection
Rising public concerns on Internet privacy and security have been met by an onslaught of VPN scams. You should be alert for these scams whenever you're looking to purchase a VPN.
The following are virtual private network companies that are time-tested and have passed each of the DNS, IP and WebRTC tests so that you don't have to worry about whether or not your VPN is working.
ExpressVPN | Best Overall VPN Service
ExpressVPN is a great option for a secure VPN that does not have any leaks.
It is based in the British Virgin Islands and has been audited as a no-logs VPN service (although I'm not a big fan of the "no log" marketing). ExpressVPN offers a selection of apps for all devices that are user-friendly and secure.
ProtonVPN | Best VPN for Security & Privacy
ProtonVPN is located in Switzerland, which has some of the world's strongest privacy laws.
ProtonVPN exclusively uses ciphers with Perfect Forward Secrecy, meaning that your encrypted traffic cannot be captured and decrypted later, even if an encryption key gets compromised in the future.
VyrpVPN | Longest-Running VPN
One major benefit of VyprVPN is that they own their 100% of their server network as well as their DNS (VyprDNS™). This means users can enjoy the highest level of privacy and a very secure network.
The service is secure and reliable and even works well in China. VyprVPN has overhauled its privacy policy and keeps no logs (so they say), but there are still some privacy concerns for IPv6 and WebRTC leaks and no option to pay via cryptocurrency.