Perhaps you're familiar with the practice of torrenting, the act of sharing files through a decentralized, peer-to-peer network (P2P), usually for free. People use it to download all kinds of files, including music, movies and more. So it begs the question: is torrenting illegal?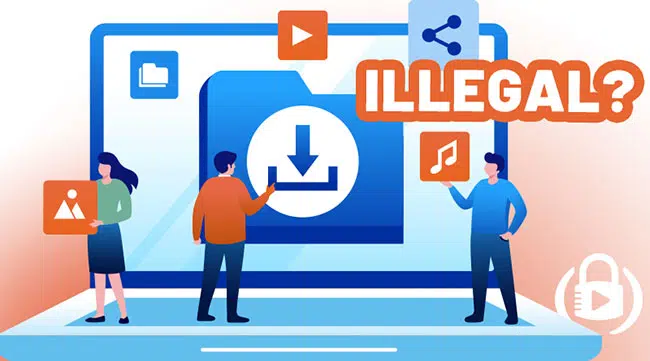 Torrent software applications (including BitTorrent, uTorrent and others) connect to many other users with peer-to-peer (P2P) file-sharing. This technology allows users to download small pieces of a file from every computer in the P2P network.
Before the existence of P2P torrent networks, a single server stored multiple files. However, this format was easy for government institutions to track and shut down.
P2P networks offer a decentralized environment for storing files. Since a central server isn't hosting the files, authorities have a much harder time shutting down the file-sharing process.
Even though torrenting is free and hard to track, it still has its risks. We're here to answer questions about torrenting, such as if the process is safe or legal.
Is Torrenting Safe?
This question sounds simple enough, but there's a bit of nuance to the answer. In this case, we're going to split the answer based on two different approaches: the process and the source.
The PROCESS of Torrenting IS Safe
The actual process of torrenting is generally safe. These torrenting programs have been used for more than a decade by users all over the world and any software bugs are minimal at best.
Before downloading a torrent, though, you should read comments and reviews from the torrenting community. If the comments are positive, then the torrent presumably doesn't have any harmful files.
Torrent Sources MIGHT NOT Be Safe
While the process of torrenting might be safe, the file itself is a different story. There are risks when you're downloading files from unknown or untrusted sources.
To mitigate these risks, you should also check the validity of torrent sources. Many torrent websites such as The Pirate Bay either rate the uploader or show a "trusted source" sign.
For this reason, torrenters should avoid torrent files from uploaders who do not have any rating or comments.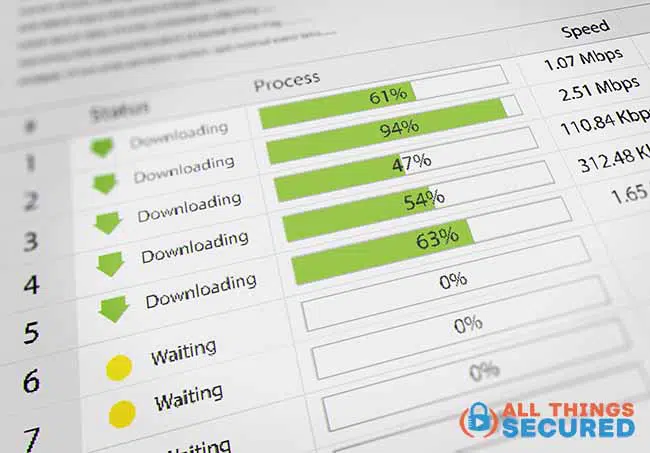 Is Torrenting Legal in the U.S.?
According to the Digital Millennium Copyright Act (DMCA), torrenting is only illegal if you're downloading and sharing unsanctioned copyrighted material.
While torrenting non-copyrighted material in the U.S. is not restricted in any way, governments, record labels and studios work with Internet Server Providers (ISPs) to catch people who supply and download unsanctioned copyrighted material. 
Torrenting is not inherently illegal – it depends entirely on what type of files are being torrented. When the files are copyright-free, then the practice is acceptable. On the other hand, torrenting of copyright-protected files in the U.S. is illegal.
Government authorities or court orders can subpoena an ISP to give over your personal information if they suspect you're torrenting copyrighted material. The former party also frequently forces ISPs to block torrent websites, but that practice has become useless since users are finding ways to access the websites.
Is Torrenting Legal in the UK?
We've spent so much time talking about torrenting in the U.S., but some people may wonder: is torrenting legal in the UK?
The short answer is that torrenting is illegal in the U.K. and anyone in the country who torrents unsanctioned copyrighted material will receive a fine. Similar to torrenting in the U.S., the best way to protect yourself while torrenting in the U.K. is using a VPN.
Can You Get Caught Torrenting?
The authorities and ISPs can easily find users who hand out copyrighted material without any privacy precautions, and the same idea applies to people who download unsanctioned copyrighted material since authorities and ISPs can spot whoever shares files based on their IP address.
Torrenting client software stores all IP addresses of leechers, users who download torrent files, and seeders, users who download a torrent and upload the smaller files known as "packets."
As a result, an ISP that oversees a torrent file can access all IP addresses downloading a specific torrent. They only need an IP address to find out who's downloading a torrent and from where before bringing in the authorities.
Copyright Trolls | How It Works
Copyright trolls are individuals or companies that hunt down torrenters who illegally distribute copyrighted material based on their IP addresses to make a living. Some "scare tactics" that copyright trolls use to worry potential torrent pirates include sending out threatening letters or emails.
When they successfully discover a torrent pirate, copyright trolls sign a deal of approval with the copyright holders to take legal action on their behalf against the pirate.
Some Hollywood production companies even hire copyright trolls to look for pirates distributing their content illegally.
What Happens if You Get Caught Torrenting?
If you are caught torrenting unsanctioned copyright material, copyright trolls have a legal strategy in place that invites the ISP to send you a threatening email with a settlement offer. Through your ISP, the copyright troll will threaten to sue you for a massive amount of money but then present a settlement at only 2-5% of the initial penalty.
While you're not legally obligated to give copyright trolls any money, they still hope that a certain percentage of the torrenters take the offer. Targeting individuals who will likely accept the first settlement is more profitable since pursuing a trial is extremely time-consuming.
You should usually ignore the first settlement letter, but copyright trolls can still exacerbate the threat or take it to court. The U.S. is one of many countries where the legal system notes the difference between torrenters who distribute copyrighted material regularly and torrenters who rarely download a file.
Your ISP may also send you a penalty. Some examples include reducing your internet speed as a punishment or threatening to give your personal information to either authorities or copyright trolls.
Can a VPN Protect You While Torrenting?
While it is never advised to steal copyrighted material, especially with the risks involved, there are cases where using a Virtual Private Network (VPN) can protect you from unfair targeting or censorship while torrenting.
A VPN helps in two ways:
It transmits all your online activities through a server in another location, which changes and protects your IP address.
It encrypts all your internet traffic, so your ISP can't track your activities.
For the best protection, a VPN like ExpressVPN is recommended. You're wanting to choose a VPN that doesn't record your activities and that takes measure to hide your IP address no matter what (i.e. by providing a kill switch).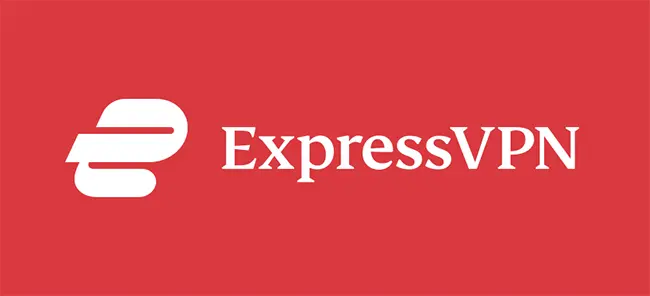 All that said, VPNs are not foolproof and won't keep you away from punishments, so you should still proceed with caution.
Use the Tor Network
Another common solution to protecting yourself when torrenting is to use the Tor Network. If this is confusing, here's a quick explanation of how a VPN is different than TOR.
The Tor browser keeps others from tracking your internet connection and uses Tor relays to encrypt the data multiple times. Journalists and activists even use Tor in countries where internet traffic is under heavy surveillance.
The problem is that Tor massively slows down your internet speeds, which makes means that your torrent downloads will take 2x-3x longer to finish.
Is Streaming Replacing Torrenting?
Many devoted torrenters are transitioning from uTorrent and BitTorrent to streamed content. A small number of users prefer "web-browser streamed" content while others install and customize software tools.
Some of these tools are open-source software media centers such as Kodi and Plex. This software allows you to stream and play all sorts of content, including videos and music, on several types of devices.
Unlike popular streaming services such as Netflix and Amazon Prime, Kodi and Plex stream copyrighted material without permission from the copyright holders, so keep that in mind when using those programs.
The Bottom Line
Torrenting can be legal, but torrenting unsanctioned copyrighted material is not legal.
ISPs and copyright trolls keep an eye on P2P networks, such as uTorrent and BitTorrent, and can make your life miserable if they catch you torrenting copyrighted files.
Even when torrenting with legal materials, you may want to protect yourself using a quality VPN and the Tor Network. Beware that there can be significant legal repercussions for illegal torrenting and that using a VPN is not a guaranteed way to avoid punishment.