The VPN industry is a cut-throat industry that is full of shady marketing tactics, empty promises and plenty of risk. It's a game of trust, and we're often putting all of our trust in a single, anonymous company. So can you trust a VPN with your data, and could blockchain technology disrupt the industry with the new "dVPN"?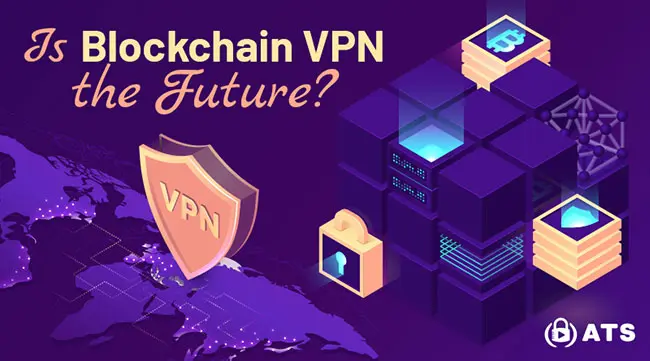 For the past decade, not much has changed with virtual private networks. What has changed, however, is the sheer volume and sensitivity of the data we send through these servers.
Think about this: how much do you know about your VPN service?
Who owns the company?
Who is the CEO?
Who has access to the servers where all your data passes?
I can almost guarantee you don't know the answer to any of these questions.
The financial services industry has been turned on its head by the trust-limited technology known as blockchain. It's possible that the online security industry could be headed in the same direction.
There are a few important questions you need to ask yourself here:
Note: Some of the links in this article may be affiliate links, which means that at no extra cost to you, I may be compensated if you choose to use one of the services listed. I only recommend what I personally have used, and I appreciate your support!
Can You Trust a VPN You Don't Know?
Before we dive into specific concerns you should have about VPNs, take a few minutes to watch this video:
Be sure to subscribe to the All Things Secured YouTube channel!
There are a number of promises that virtual private network companies make that are the foundation of the security they provide. These include:
"We don't log your data" – What happens to your data as it passes through their servers? These companies promise one thing, but often they're lying through their teeth.
"We're based in a safe country" – Most review websites want you to believe that being located outside the "5-eyes" or "14-eyes" intelligence sharing countries is a big deal. But every VPN has servers located in those countries so…??
"You can trust our security" – Most companies don't own the servers they use, they rent them from data centers. So not only are they promising that their own employees don't have backdoor access to your data, they're making the same promise for the employees of the data centers in hundreds of countries around the world. That's sketchy at best.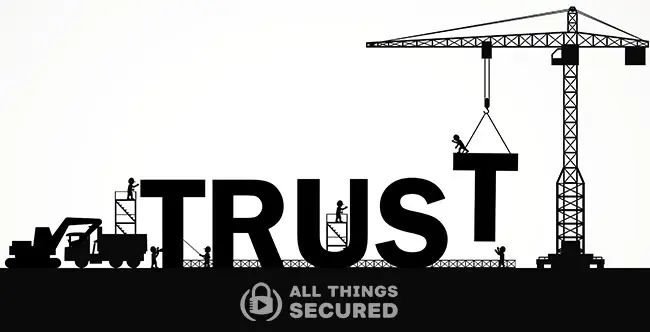 I'm not saying that these VPN companies aren't being true to their promises. Perhaps they aren't logging data and they have put security measures in place to protect user data.
But the problem goes back to two things: trust and accountability.
There's nothing holding these companies accountable to their promises, which means we're stuck having to play a game of trust.
…or are we?
Can Blockchain Technology Change Online Security?
In 2008, a computer programmer named Satoshi Nakamoto solved one of the most difficult problems plaguing the security and privacy industry.
He devised a way to remove the need for a trusted mediator to verify transactions by spreading the responsibility among an anonymous network of computers.
"The Blockchain".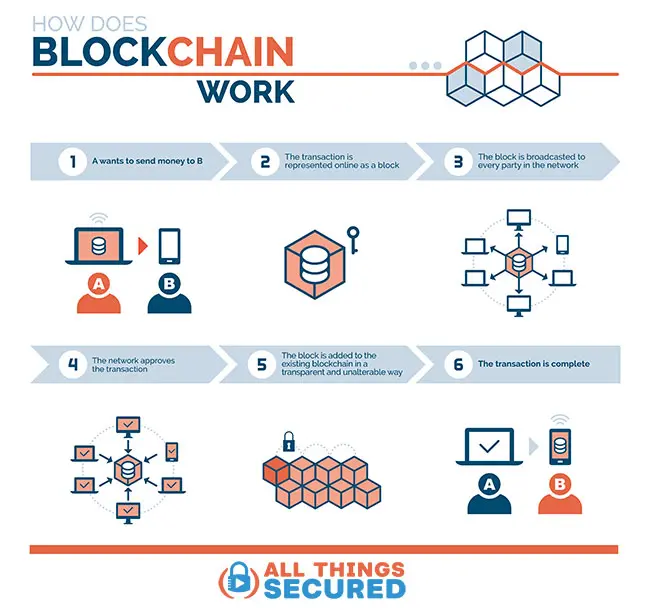 The result of his solution was Bitcoin. You can see a simplified explanation of how this technology works for financial transactions in the infographic above.
But blockchain technology is being used in numerous industries to solve the problem of trust.
Applying Blockchain to VPN Technology (dVPN)
How exactly do you apply blockchain technology to VPNs?
Interestingly, it was the US Navy that first tried to solve this problem with The Tor Project. The technology made use of private servers ("nodes") spread all over the globe.
Data would be split up and sent through a series of nodes that only had access to see instructions for what to do next (i.e. "send this packet of data to another node"). Once the data reached the "exit node", it would be unencrypted, reconstructed and sent to its destination.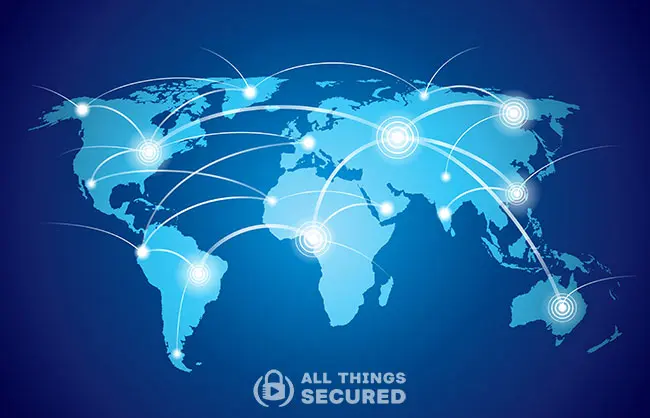 Blockchain technology applied to a virtual private network is known as a "decentralized virtual private network" or "dVPN" for short.
Blockchain technology applied to a network is known as a decentralized virtual private network, or "dVPN" for short.
With dVPNs, there is no central company that manages all of the servers. Instead, there are numerous private nodes to whom you pay small amounts of cryptocurrency to use their bandwidth.
The benefits here include:
Privacy: No one node or company has access to all of your data. Keeping logs is technically impossible.
Anonymity: Payment is made via cryptocurrency and there's no need to provide an email address or other personal info to get started.
Security: Your data is split, encrypted and sent through multiple nodes, making it extremely difficult to trace.
Best dVPNs Examples (Decentralized VPNs)
dVPN technology is still in its infancy, but there are a few companies that have made it available to the public.
Here are a few worth looking at as you consider whether more privacy and security is your priority.
Mysterium Network (Recommended)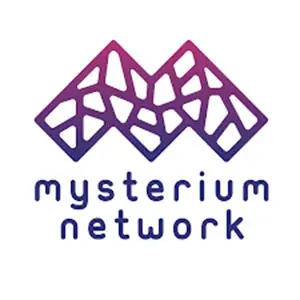 Free (for now) dVPN with nodes located all across the globe.
Easy to setup and run (both as a user and as a node).
Open source code base.
Uses MYST for payment.
Mysterium Network is a tool that looks and feels like a regular virtual private network, works like the Tor network, yet gives you the ability to choose your exit node.
This means that you'll have access to geoblocked content with the ability to choose your exit node (which Tor doesn't offer).
Download to give it a try – there's no need to give over your email address!
Orchid Crypto VPN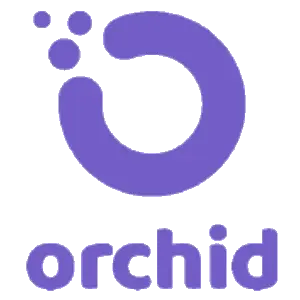 Uses custom Orchid protocol similar to WireGuard.
Pay-as-you-go model.
Payment via OXT cryptocurrency token.
Transparent leadership and development team.
Orchid delivers the most user-friendly product on the market right now, although their push to expand has brought into question their commitment to privacy.
They have client apps for iOS, Android, MacOS and Linux, but haven't yet served the Windows market.
Tachyon dVPN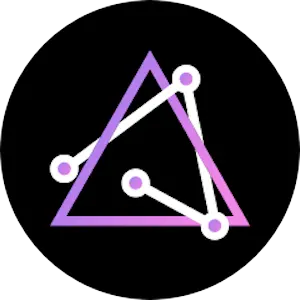 2 million users and over 1,000 available nodes;
Anonymous leadership and ownership (negative).
Protocol simulation to disguise your traffic from being detected.
The Tachyon protocol looks to be a very promising technology, but despite my best efforts I can't determine who is spearheading this effort and who the company is.
Their team is focused generally on privacy, and it seems that a dVPN is just the first of many products they plan to release.
Trust is the Key to Security
At the end of the day, the most important thing you need to consider when it comes to your privacy and security is TRUST.
Who are you trusting with your data in 2023?
Most people tend to exchange their trust in their ISPs, their company network, their school or their government with a trust in a VPN company. But is that a good idea?
Each person will need to make that decision for themselves, but with the introduction of dVPN, blockchain technology, that exchange of trust might not even be necessary in the future.
Trust-limited networks are becoming the future, and it's quite possible that it will change the way that you access and use your VPN.