For most people, the idea of using one of the alternatives to Gmail seems impossible. Our digital lives have been so intertwined in the Google ecosystem and the product is so darn easy to use. But the best Gmail alternatives are better than you think…and it doesn't require you to completely abandon Google.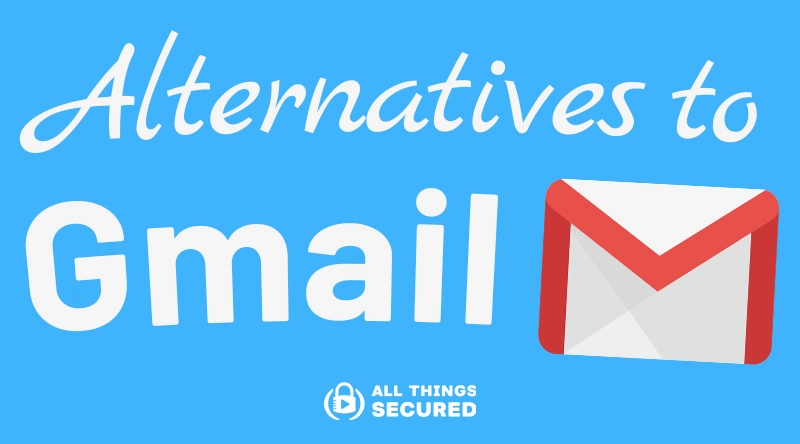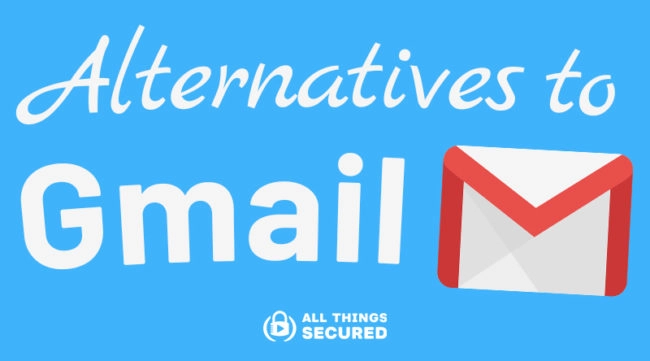 I remember when Gmail addresses were first being handed out in the early 2000s. You had to get an "invite" from a current user, so everybody was searching for friends who already had an account.
Do you remember that?
Today, it seems like everybody has a Gmail email account and, if you're like me, you have quite a few (personal, private, business, etc.). Even with features like the confidential mode in Gmail, it still feels like you give up a lot of privacy to use the service.
But is Gmail end-to-end encrypted? (hint: the answer is no). And what are the best alternatives to Gmail that are secure??
Below I'm going to walk through my recommendations for a Gmail alternative and then explain my philosophy for how to use them.
Use the navigation links above to jump to a specific section, or you can continue scrolling down to read more.
Note: Some of the links in this article are affiliate links, which means that at no extra cost to you, I may be compensated if you choose to use one of the services listed. I only recommend what I personally have used, and I appreciate your support!
Best Email Alternatives to Gmail in 2023
Instead of beating around the bush, let's jump right in and talk about the best Gmail alternative that is both secure and easy to use.
Some of these are free while others are premium alternatives. It all depends on whether you value privacy (paid) or you merely want to move part of your digital life away from Google (which can be done for free).
Either way, I'll start with my favorite and the one I use as my secure email provider: ProtonMail.
ProtonMail | Best Secure Gmail Alternative (*RECOMMENDED)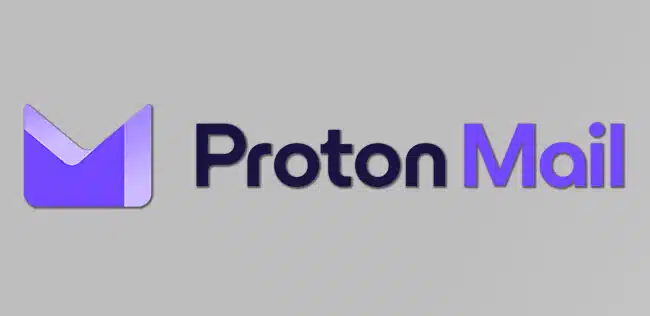 If security and privacy are important to you when choosing from different alternatives to Gmail, there's little that competes with ProtonMail (see my full ProtonMail review here)
In my experience, a lot of these secure email providers don't necessarily have a good user experience, but thankfully that's not true for ProtonMail.
In addition to an intuitive user-interface, ProtonMail offers a number of great security features including:
End-to-End Encryption: This is something that Gmail offers as well, but since they also allow for third-party apps to scan your email contents from within your inbox, ProtonMail has an advantage here.
Self-Destructing Messages: If you'd like, you can set a message to self-destruct after a certain period of time using ProtonMail.
Open Source Cyrptography: Since we don't have access to Gmail code, we have no way to verify security features. ProtonMail uses only trusted algorithms that have been tested by the security community.
Calendar & Drive: In 2023, Proton starting making their calendar a core feature of the security suite, and Proton Calendar is a great alternative to Google Calendar. Additionally, every ProtonMail account has a cloud drive that allows you to store files securely.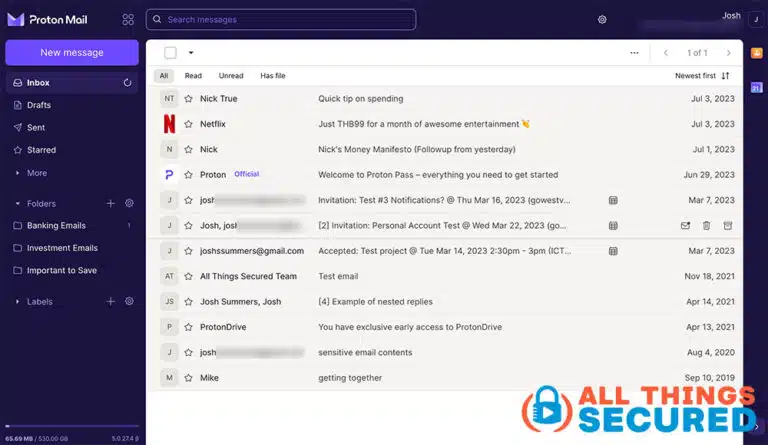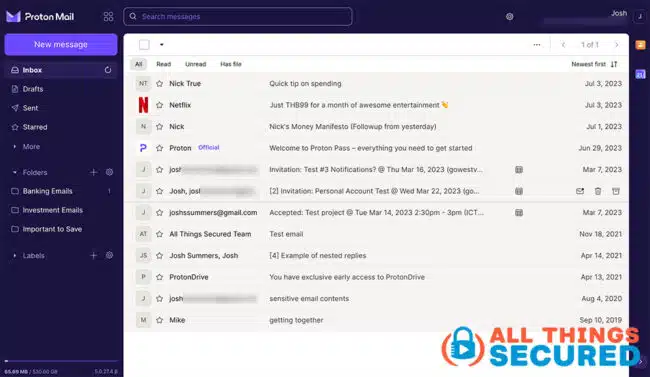 As you can see in the screenshot above, the ProtonMail layout will feel familiar and easy to navigate, making the switch from Gmail easy. Any paid plan also includes access to a private calendar (Proton Calendar) and encrypted cloud storage (Proton Drive).
What's even better is that ProtonMail offers a free plan that will cover most user needs (1 address, 500MB of space). Even if you need more space, their monthly plans are extremely affordable.
ProtonMail also offers a Virtual Private Network called ProtonVPN that is part of any paid plans.
Mailfence Encrypted Email Provider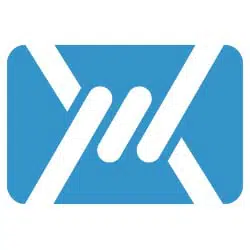 I started using Mailfence a few months ago and have really enjoyed a number of features that are not common in other secure email providers.
For example, when I'm using Mailfence I can take advantage of:
Multiple Encryption Options: I can use both password encryption or OpenPGP encryption to send secure emails to other people.
Email Forwarding: Mailfence seems to understand what others don't – I use other email addresses as well. Instead of forwarding the whole email to my Gmail address (eliminating the benefits of encrypted email), I instead get a simple email letting me know that my Mailfence account has a new email.
Secure Calendar/Documents Integration: Using the calendar and cloud storage features is simple and intuitive. Just click the tab on the top and it works just like you expect Google's Calendar and Drive.
In the end, Mailfence is a very affordable entry point into secure email that I like just as much as ProtonMail. You can try them both for free and see which one you prefer:
Tutanota Secure Email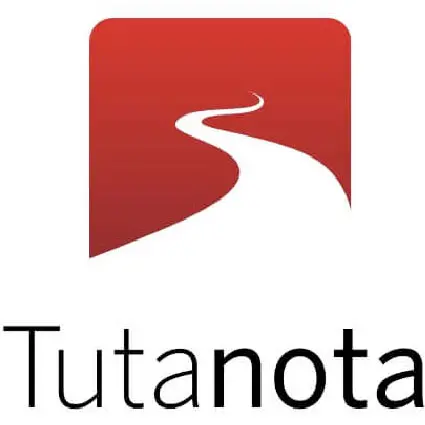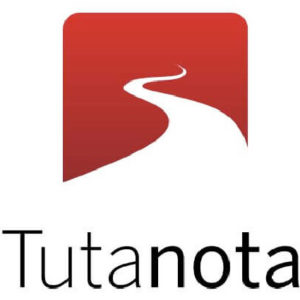 Tutanota is similar to ProtonMail in that it is geared toward premium users who value security and privacy.
They boast a number of interesting features including:
End-to-End Encryption: Tutanota encrypts not only the emails as they're sent, but also your inbox, contacts and your calendar.
U2F for 2-Factor Authentication: Any secure email provider (including Gmail) needs to allow for 2-factor authentication, but Tutanota goes a step further by integrating with universal 2FA (U2F), which means you can use any type of security key, such as the popular Yubikey authenticators.
Secure Calendar Integration: Tutanota also offers a public, secure calendar that is independently encrypted yet still integrates with your secure email account.
Tutanota runs a "freemium" model, which means they offer both a limited free version as well as a paid premium version.
The free version of Tutanota gives you 1 GB of storage space, which is twice as much as you'll receive with ProtonMail.
Outlook | Best Free Alternative to Gmail
Microsoft continues to develop one of the most comprehensive Gmail alternative on the market today. It's slick, it's free and best of all…
…it's not Google.
In addition to getting a quality email provider with contacts and calendars, you'll also get access to the suite of Microsoft apps that you've probably used over the past couple decades.
The benefits of using Outlook include:
Business-Level Security: In addition to the encryption, Microsoft also employs the same security protections developed for businesses across the globe.
Access to Office 365: Although there are limitations to what you can do, a free account with Outlook gives you access to use these office tools that have become standard.
Amazing Mobile Apps: Microsoft knows that most people tend to access email and calendars on their mobile devices, so they've developed some of the best apps to compete with Gmail and Google Calendars.
Of course, there are more great features included in the premium version of Outlook (more storage, protections against phishing attacks and ransomware, etc.), but if you don't want to spend any money for a comparable Gmail email provider, Outlook is what you want.
Keep in mind that, just like Gmail, Outlook will be displaying ads on all free email accounts.
Mailbox.org | Best Non-US Gmail Alternative
Perhaps you're one of those people that doesn't trust any tech company or system that is based in the United States. Life is probably hard for you, but I get it.
If that's you, Mailbox.org is by far the best solution as non-US alternatives to Gmail (although others on this list are also non-US based). Mailbox is a German-based company that has been doing business since 1992 and they are rated highly for user experience and security.
It is a premium Gmail alternative (meaning you have to pay for the service), but with the service you get:
A Good URL: While not as recognizable as "gmail.com", the term "mailbox.org" is respectable and easy to remember.
Excellent Web Mail Client: Similar to Gmail, Mailbox.org offers discussion threads, amazing search capabilities, self-learning organization tabs, multiple inboxes, and more. If you're used to Gmail, the interface will feel familiar.
Cloud Storage: Although they don't give you much, the Mailbox.org accounts do some with varying amounts of secure cloud storage.
Of course, as with all of these options, you don't have to use the "@mailbox.org" address. You can use your own URL if you'd like.
Because Mailbox is based in Europe, all pricing you'll see on their website is done in Euro. Don't worry, though…you can still pay with your credit card or PayPal!
Zoho Email | Best Business Alternative to Gmail
My final recommendation for the best alternatives to Gmail is for any of you business account users. If you're currently using Google Apps for Business, Zoho Mail is an excellent alternative.
Yes, they do have personal accounts, but that's not who this is meant for.
As a business-focused Gmail alternative, Zoho offers:
Amazing Admin Control: Creating aliases, grouping addresses and creating company policies have never been easier.
Excellent Mobile Apps: Zoho has developed email apps for both iOS and Android that are strong competition for the Gmail app. It includes access to both email and the "Streams" feature (see next).
Streams Integration: You can think of streams kind of like an easier version of Slack. It allows for internal communication that doesn't require long back-and-forth with email.
The reason Zoho even does email, as you might guess, is to try to get you plugged into their CRM service. They integrate seamlessly, but you don't have to be a Zoho CRM customer to use the email service.
Zoho gives you everything you need to make the full switch over from Gmail without missing a beat.
Dual Email Philosophy: How to Use a Gmail Alternative
Does finding good alternatives to Gmail mean that you have to abandon your former email address altogether?
Absolutely not.
I still have a number of Gmail addresses that I still actively use. I'm not advocating that you get rid of your Gmail account altogether, even though I do think it is wise to secure your Gmail account from hackers.
What I am saying is that it's worth moving at least some of your email communications over to a secure channel. My philosophy on how to do this can be broken into two methods:
The Multi-Address Method
The Forwarding Method
Let's dive a little deeper into what I mean here.
Mutli-Address Method for Email (Recommended)
This is the method that I use and the one I recommend you consider as well.
It goes something like this:
You keep your current Gmail accounts and use them like you have always done.
You create a separate secure email address (through ProtonMail, Tutanota or Outlook).
Move all your banking, investments and backup to this address.
Never give out this new email address except to the above institutions or your close friends.
The reason for doing this is simple.
If somebody were to hack into your current Gmail address – the one you use for all your communication as well as for your bank login – it's not that hard for them to request a password reset with your bank and get access to your account.
By keeping a separate, secure email address for these accounts, you eliminate that risk. The hacker would have to know your new email address (which wouldn't be published online anywhere) and then hack into that as well.
It takes a few minutes to set up, but this multi-address method is one of the best things you can do for your banking security (other than 2-factor authentication).
Forwarding Method for Email
If you want to start using a new secure email address like ProtonMail or Tutanota but you don't want to lose your Gmail address in the process (and all the emails that still come to it), you can use what's known as the forwarding method.
The forwarding method simply means that you'll forward all your Gmail to your new email account.
Gmail will still filter out the spam messages but it will forward you all other mail that comes to your current account to whatever email address you specify.
To do this, you need to:
Go into Gmail settings;
Find the "forwarding" tab;
Tell Gmail which emails to forward and where;
It doesn't take long to do, which makes this method comparatively easier. It's also the best option if you want to make a full switch over to one of these good alternatives to Gmail.
Be sure to subscribe to the All Things Secured YouTube channel!
Final Thoughts on the Best Email Providers
In the end, the choice for the best alternativeS to Gmail is dependent on your needs. Do you value high security? Low cost? Enterprise features?
How you answer those questions will determine whether you should go with ProtonMail (security), Outlook (free), Zoho mail (business) or one of the others listed above.
I recommend you set up test accounts to try out the email interfaces before you make a commitment. The worst thing you can do is get stuck with a new email provider whose user-interface you hate!
Of course, there are plenty of other good Gmail alternatives that I haven't listed here for the sake of brevity. If you think one of them is particularly deserving of a mention, shoot me an email to let me know!