What is the best password manager software for 2019? The almost universal need for password managers means that hundreds of options exist, both free and premium. Not every software solution works well, though, which is why I'd like to share my personal recommendations for what you should use.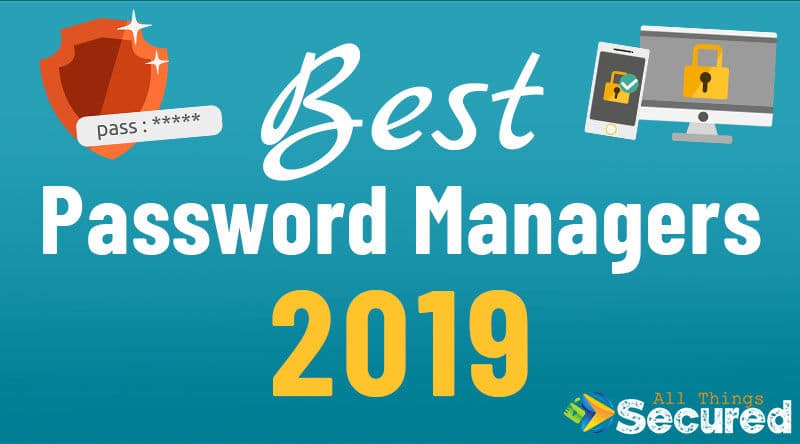 In the article below, I'm going to share with you why you should use a password manager followed by a list of the most popular (and most secure) options on the market today.
If you'd rather just get a simple recommendation, I'll tell you now that based on my experience, I recommend Dashlane. There's a free version to try it out, but it's definitely worth the small annual fee.
Now, let's dive into why you'll need to use a password manager and the various apps you could use.
Why Use a Password Manager?
We all know that we need secure passwords to protect ourselves online, but it's starting to feel ridiculous. Make sure your password contains at least one uppercase letter, one lowercase letter, one number, one special symbol, and the entire script of the play Hamlet by Shakespeare.
And also make sure you keep a different password for every account you have. And then change these passwords every week. Also, don't write these passwords down lest someone reads them.
Yeah, seems totally doable. NOT!
Most of us cannot remember five different passwords, let alone remembering ALL of them and then changing them every week.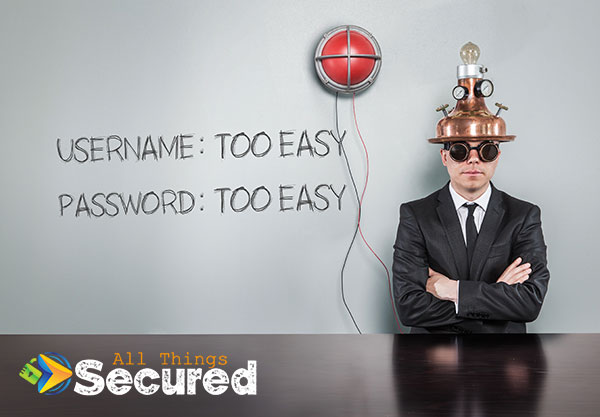 How do people manage to keep up with their password game?!!
This is where a quality password manager app comes in handy.
A password manager is simply an app that remembers passwords for you so you don't have to memorize those overly complicated strings of mixed character texts. You will only have to remember ONE master password – the password to the vault of the password manager.
Best Password Manager Apps Rated
There are several choices for password managers. Some are free. Some are paid. Yet others have "freemium" offerings that give you a free and paid version based on your needs.
*Recommended*
Other Password Manager Options
Dashlane
LastPass
1Password
Keeper

Free Version
Free Version
✔
✔
Secure Document Storage
Secure Document Storage
✔
✔
✔
✔
Password Generator
Password Generator
✔
✔
✔
✔
Dark Web Monitoring
Web Monitoring
✔
✔
VPN Included
VPN?
✔
2-Factor Authentication
2F Authentication
✔
✔
✔
✔
Learn More

DashlaneLearn*Recommended*
Hopefully the comparison chart above is helpful to understand the best options in the market for 2019. Below, I'd like to go into greater detail for each password manager app.
Dashlane | Recommended Password Manager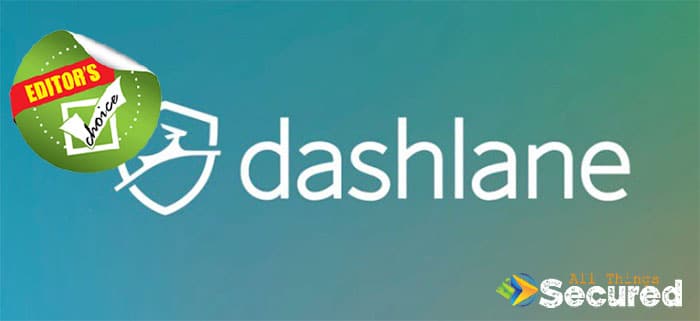 Dashlane is a password manager that I've been using on my desktop and mobile devices for years. It has both a free and premium version, which makes it a no-brainer for you to at least try. The free version lets you remember 50 passwords and autofills your personal information when you fill an online form.
The premium version remembers unlimited passwords and offers a secure VPN and dark web monitoring. Plus, it can work on any number of devices.
Here are a few of the things I love about Dashlane:
Simple Interface: Once you set up Dashlane, it's very easy to use. Whether on my desktop or phone, pulling up a password is as simple as typing your master password or using your fingerprint.
Great Password Generator: If you're out of ideas to create strong passwords, Dashlane will come up with secure passwords for each of your accounts. You can specify parameters for the password, meaning you can dictate how long the password should be and what characters can be used.
Encrypted Notes: Dashlane offers encrypted secure notes and documents where you can safely keep your sensitive information, not just your passwords.
Emergency Contacts: Dashlane lets you have emergency contacts so if you are ever locked out of your account, you can use your contacts to gain access to your account.
Multi-Platform Support: The app can be installed on a number of platforms including Windows, Mac, iOS, Android, and Linux. It also lets you sync across various devices so you can securely access into any of your device anytime and anywhere you want.
Dashlane offers its own Virtual Private Network, or VPN, which is convenient for those who want to not only encrypt their passwords, but also their internet traffic.
Apart from this, Dashlane keeps scanning the web for leaked data. If your personal data is found where it shouldn't belong, you will instantly be alerted.
Try Dashlane for free to see how it works for your needs:
---
LastPass | Family Password Manager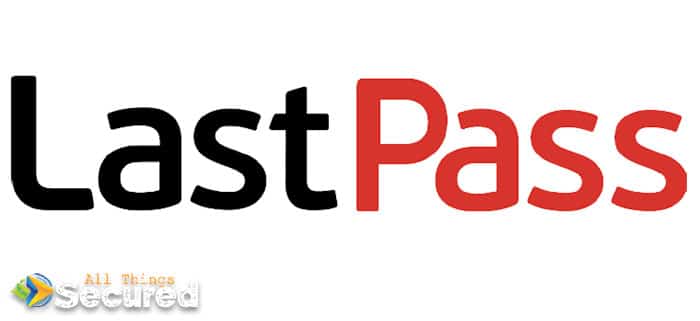 Another one of the best password manager apps is LastPass, a program that I recommend for those looking to secure their entire family. LastPass comes in three versions for personal use: Free, Premium, and Families.
Free Version of LastPass: The Free version will let you have a secure vault, security notes, multi-factor authentication, fill password, and other basic features. You can also use all the premium features for one month for free. If you like them, you can pay and keep the features. Otherwise, the premium features will be stripped off and you can continue using the basic plan.
Premium Version of LastPass: The Premium version allows you to add emergency contacts so you can log into your account if you ever get locked out. LastPass offers 1GB of encrypted file storage. You also get priority tech support with the premium version.
Family Version of LastPass: The Families version lets you share the app among 6 users. This means you can use LastPass for all the devices on your home. The Families version also lets you have a separate family dashboard and unlimited shared folders.
LastPass will make all your transactions (such as banking operations and online shopping) more secure. It lets you store encrypted notes such as Wi-Fi passwords and insurance cards. These notes can be securely shared with others.
LastPass is very convenient, which is why it is considered one of the best password manager apps. Also, it offers priority tech support for paid versions so if you ever face a problem, it will quickly be resolved.
---
1Password | Popular Password Generator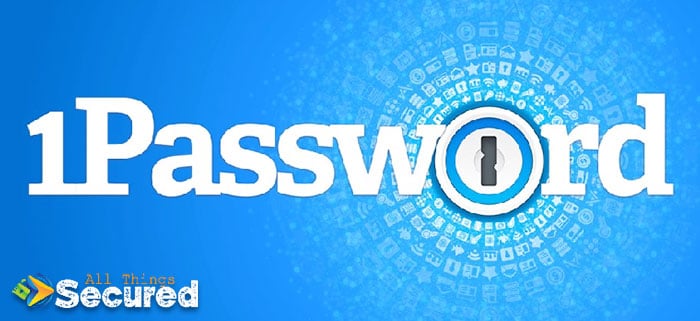 1Password is another popular option and often ranked as one of the best password manager apps available. While it doesn't come with a free version but it does offer a free trial for 30 days. It offers 2 versions: Personal and Families.
Personal Version of 1Password: The Personal version stores unlimited passwords and offers 1GB document storage. It also offers two-factor authentication and 24/7 email support.
Family Version of 1Password: The Families version offers all that plus the ability to invite 5 family members for sharing ($1 per additional family member over 5). It allows you to share notes and passwords securely among family members. This feature also helps you recover the accounts of members who are locked out.
1Password offers a unique feature that I like and haven't found elsewhere called "Travel Mode". Activating this mode removes any sensitive data from your device while you travel abroad. This is one of the key features that differentiates 1Password vs Dashlane.
You can recover it when you return to your home country. Very useful for those who travel often and fear their device falling into the wrong hands!
Try 1Password Free for 30 Days
---
Keeper App by KeeperSecurity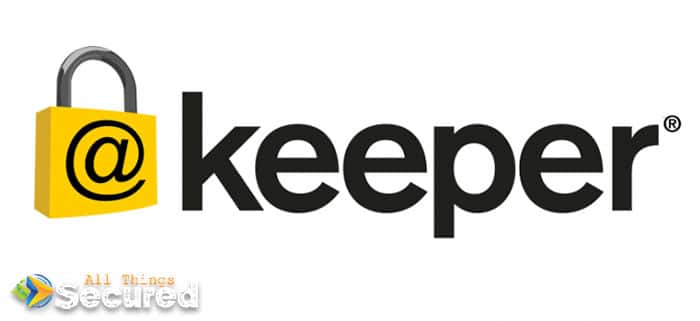 Keeper is another password manager app that doesn't offer a free version like you'll find with Dashlane or LastPass. There are business and individual plans.
The individual plans come in two versions: Personal and Family.
Personal Plan with Keeper: The Personal version supports one device on one license. You can get just Keeper password manager, Keeper chat, or both. Of course, the prices will be different in each case.
Family Plan with Keeper: The Family version allows you to have 5 private vaults and 10GB file storage. It also offers fingerprint and face identification, along with the option to share your records securely.
You can use Keeper to sync your data across multiple devices (according to your plan). It lets you add emergency contacts that can help you gain access to your account if you are ever locked out.
Keeper comes with all the key elements you'd want from a password manager – the ability to remember passwords, auto fill, secure file storage, two-factor authentication, and the facility to share information securely with others.
There are a number of different packages, which can be a bit confusing. But since they have a 24/7 live chat support feature, your questions will be answered in no time.
What About Native Browser Password Managers?
When you enter a password on an online form, you might have noticed your browser ask "Do you want to save this password?" That's the native browser password manager trying to make things easier for you. Chrome, Firefox, Safari, and Edge – all top browsers – have native password managers built into them.
Why not use those?
While these inbuilt managers are not as strong as the password managers we discussed earlier, they don't need separate installation, don't have any vault passwords to remember, and can be a nifty choice as they are better than nothing.
Here's the catch: Since they don't have a vault password, anyone who has access to your device and knows the username and password to your computer can open your browser settings and copy the passwords to various accounts.
They are not very secure and don't have any add-ons that the other password managers provide. They remember your passwords (they don't generate them) and can auto-fill them on new forms.
Basically, they're not very good but if you don't plan to download and install a password manager, using a native browser password manager is still better than using nothing at all.
Final Thoughts | Best Password Manager App
There's a lot that can be said about the best password manager apps for 2019, and there's certainly a lot of software that has been left off this list.
As mentioned earlier, my recommendation is that you give Dashlane a try (it's free) and if that doesn't fit your style, go with LastPass, 1Password or Keeper. Out of these four, I'm certain you'll find a password manager that works for you.
The alternative is that you can come up with one of the 100 worst passwords and have your online accounts hacked. It's up to you 🙂
Do you think that there's a particularly great password manager that's missing here? Leave a comment below to let me know!