The VPN industry lives in the dark shadows of the internet, operating between that fine line of "useful tool" and "deceptive gimmick". Before you go searching for "the best VPN", make sure you understand these two secret truths that can help you decide which VPN really is best for you.
Be sure to subscribe to the All Things Secured YouTube channel!
If you've been told that VPNs offer "military grade encryption", that they will "make you anonymous on the internet" or that they "protect you from hackers"…
…you've been duped by the VPN marketing machine.
Don't get me wrong: a virtual private network has legitimate uses that I will detail below, but the lucrative nature of the industry leads to a lot of bogus marketing.
So before you start looking at lists of the best VPNs, educate yourself on the secrets the industry tries hard to hide, and the four (or is it three?) legitimate reasons to use a VPN.
Two Secret Truths About VPNs
Here are the two biggest secrets that drive much of the corruption in the VPN industry:
VPN Companies Pay TONS of Money to be Listed as "The Best VPN": These legal payments come in the form of affiliate commissions and influencer sponsorships. They can also blur the line when companies start to pay to get listed on "Best VPN" lists. Every week, we receive emails from new and existing VPN providers offering to pay LARGE sums of money to review their service and EVEN LARGER sums of money to list them at the top of any best VPN list that I create.
A VPN is not a privacy tool: Don't get me wrong, a VPN does hide your IP address and it does encrypt your internet data. However, all you're really doing is replacing your distrust on your ISP or government, with a blind trust in a VPN company that's very vague about who they are.
So, what should you do?
It's quite simple. Just make sure to find somebody you trust and then follow their recommendations. Unfortunately, when doing a search on Google, most of what you'll find are either websites that are really good at ranking websites OR those who pay for ads.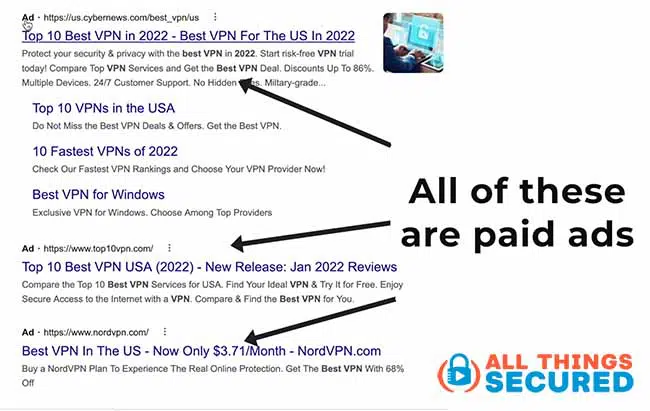 If you trust me and this All Things Secured website, then I encourage you to read on. Below I will be sharing four legitimate uses of a VPN and the reason I choose a different service for each use case.
Within these recommendations I will provide both a direct link and an affiliate link (where I get paid a small commission). If this has been helpful, you can support me by using the affiliate link.
But it's entirely up to you.
1. Using a VPN for Censorship
For more than a decade, I used to live in China, a country that has pioneered and shown the world how to censor the internet.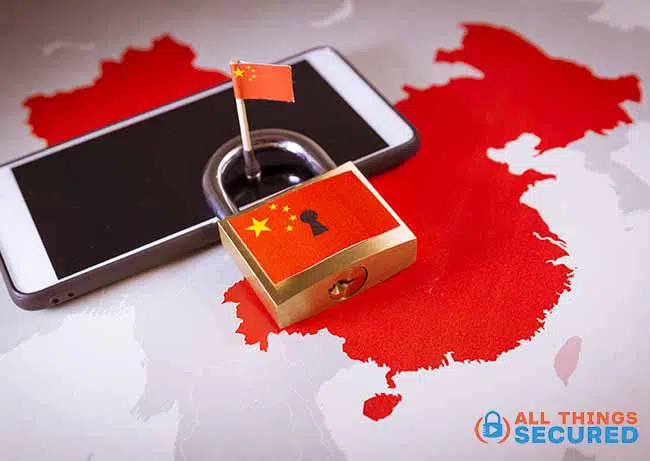 The biggest problem you will face when using a VPN to evade censorship is what I call the "Cat & Mouse Issue". You see, most of the countries where internet censorship is an issue, known IP addresses are constantly blocked from VPN servers. This makes it challenging to find a good connection.
The best service for this is something that is big enough to constantly change and cycle these IP addresses in order to stay ahead of those censors. And while there are a number of VPN companies that fall under this category, I've always used ExpressVPN, since it was the most consistent for me in China. It's also the easiest to set up and use for the average user.
Defeat Internet Censorship with ExpressVPN
2. Using a VPN for Streaming Content
Whether you knew it or not, VPNs open up a lot of valuable streaming options. For instance, Disney+ was not available in Thailand and the only way I was able to access the platform was through a VPN. Using a VPN while still paying for a subscription is a great way to stream Disney+ from anywhere in the world.
The important things to consider for streaming are speed, server location, and available apps.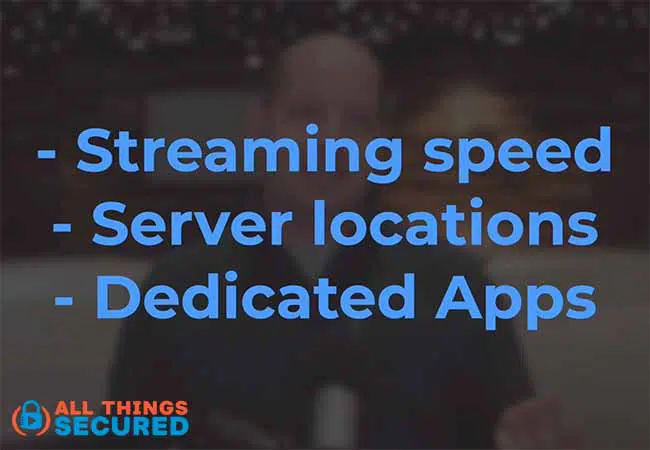 Express VPN still works for this scenario but personally, I found Surfshark to be a better option here.
A lot of VPN services claim to have servers in many countries but the reality is that they use "virtual" servers. In other words, they are just pretending to be in that country and are not physically located there.
While Surfshark also does this, what makes its service better is that it marks countries where they use "virtual" servers. In the image below, you can see how Surfshark marks these virtual servers with a small "v". This allows users to avoid such servers very easily.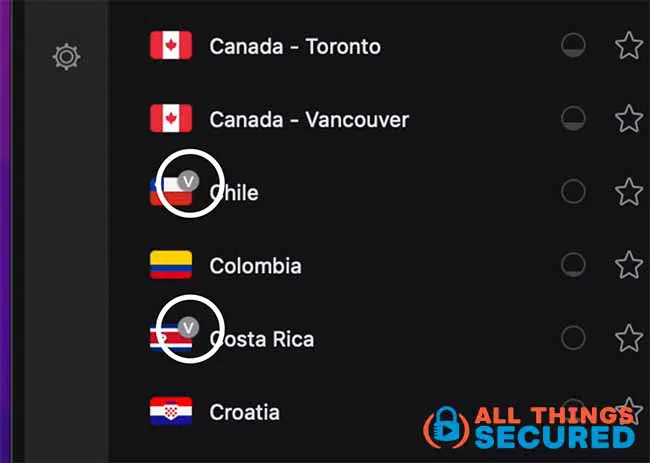 I've tested a number of VPNs for streaming content and it really seems to depend on both your location and the streaming service. For me, though, Surfshark has been the most consistent.
Stream Global Content with Surfshark
3. Using a VPN to Hide/Change Your IP Address
Changing your IP address is not really a privacy issue, it's more of just protection.
This is popular among online gamers who use a VPN to protect them from denial-of-service attacks. This can also be used if you need to overcome an IP ban.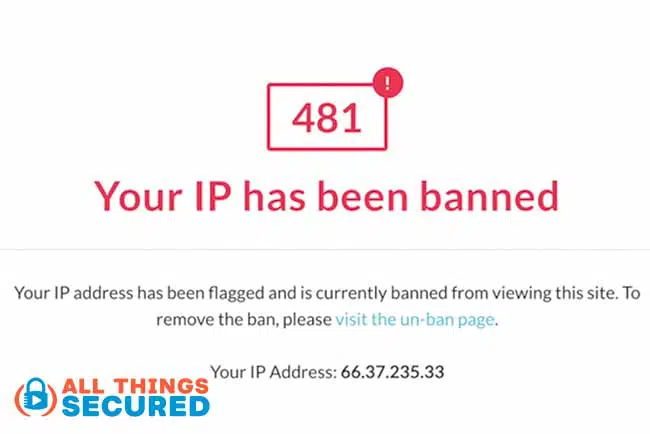 But the thing is, every single VPN changes your IP address.
It's a fundamental feature of the technology.
So, for this use case, it really doesn't matter which service you choose. Any VPN you choose will hide and change your IP address if that's what you need it for.
4. Is a VPN Useful for Privacy??
People constantly talk about how VPN is a great way to protect yourself against man-in-the-middle attacks.
What they DON'T tell you is just how rare these kinds of attacks are!
It is also important to note that a VPN does not provide any stronger encryption than what you already have with an https encrypted website connection. In other words, as long as you connect to a website that has an https in the beginning of the url, nobody will be able to see what you're doing online just by looking at your data stream.
Also, as much as I like using ExpressVPN and Surfshark in the use cases I mentioned above, they're still a centralized entity. They have vulnerabilities just like any other company and they could get hacked as well. That's where something like a decentraliced VPN, or "dVPN" come intor play.
Should You Use a VPN or dVPN?
You can read more about different VPN alternatives, but my favorite among them is a dVPN known as Mysterium.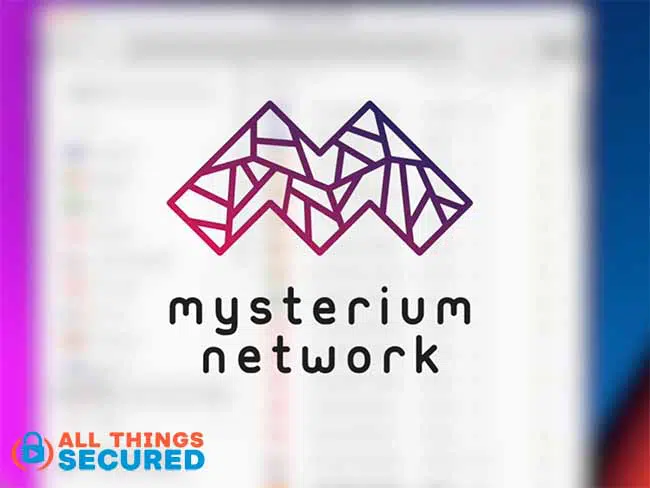 The benefit is that it's usually a lot cheaper than traditional VPNs. But if you want something free, I think using Tor is still safer than using a VPN in terms of information privacy.
Basically, I prefer anything that isn't centralized over something that is, even if I still use both.
To try Mysterium, just visit their website directly here: https://mysterium.network